US war veteran wins Paralympics road cycling gold at speedway near Mount Fuji
by
Seth Robson
Stars and Stripes
August 31, 2021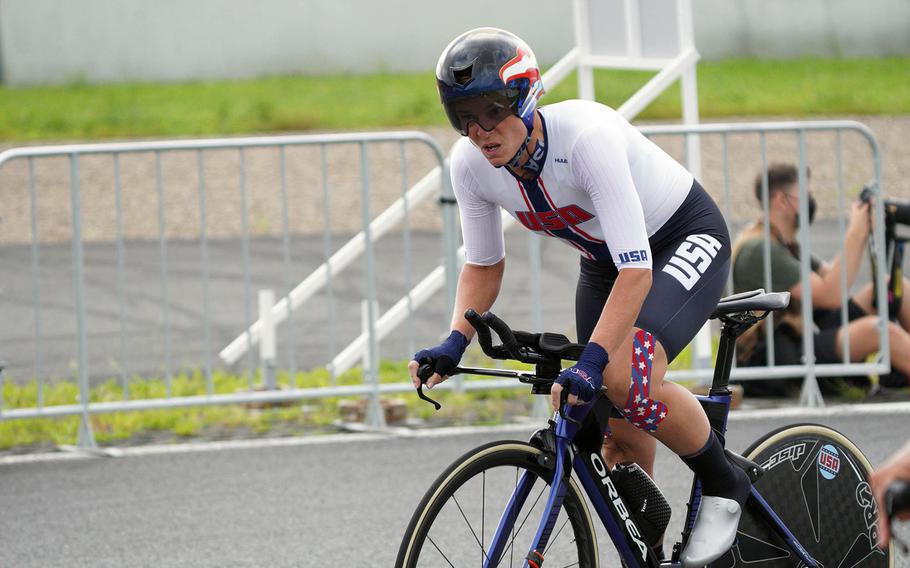 FUJI INTERNATIONAL SPEEDWAY, Japan – A former U.S. Army officer who served in Iraq and Afghanistan won Paralympic cycling gold Tuesday on a track that usually hosts motor sports.
On the first morning of road cycling at the games, Shawn Morelli finished first in the Women's C4 Time Trial, clocking 39:33.79 for several circuits of an undulating course of just over 8 miles that starts and finishes on a track that has hosted Japanese Grand Prix Formula One races.
Morelli, who competes in a class for people with lower limb impairments, had already won Paralympic cycling gold twice at Rio de Janeiro in 2016. Last week at Izu Velodrome in Shizuoka prefecture, near Tokyo she took home silver on the first day of track cycling in the individual pursuit.
That didn't seem to detract from her effort at the speedway, where she looked like she left it all on the course.
"I'm glad I could perform," she told Stars and Stripes shortly after finishing.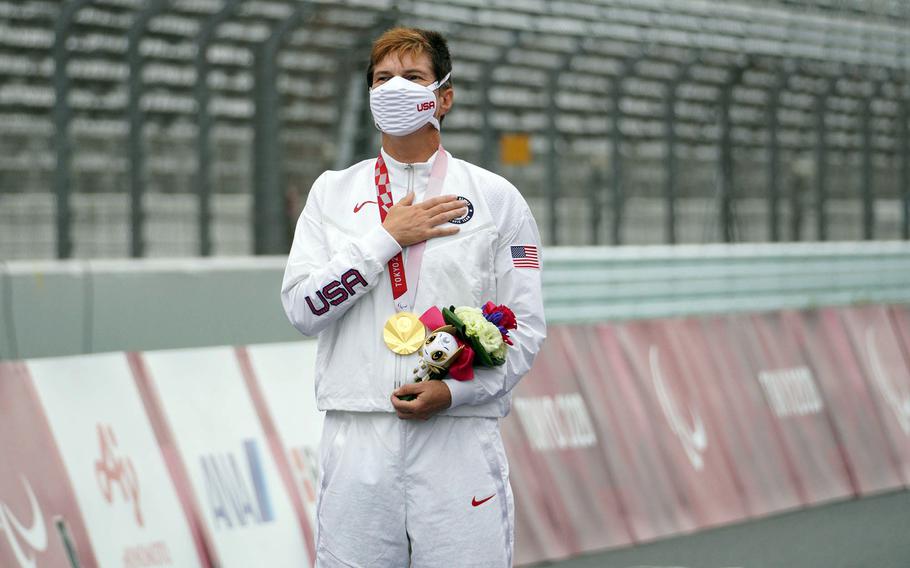 During the time trial, Morelli was focused on her race plan and "staying where I needed to be," she said.
The speedway course, which included a final straight past a massive grandstand and pit row, appealed to her, Morelli said.
"I'm not super technical but it had enough hills that I was able to hold my own," she said.
Morelli declined to talk about her injuries. They include neck and nerve damage and loss of vision in her left eye, according to her International Paralympic Committee profile.
Her Team USA biography states that she was commissioned as an engineer in 1996 and served in Iraq and Afghanistan before being injured in 2007 and taking up cycling in 2010.
The 44-year-old Saegertown, Pa., native had a message for U.S. troops stationed in Japan.
"You can do anything you want if you put your mind to it," she said. "It takes a little bit of self-discipline, sacrifice and some courage."
Morelli was joined by five other U.S. military veterans competing in the road races.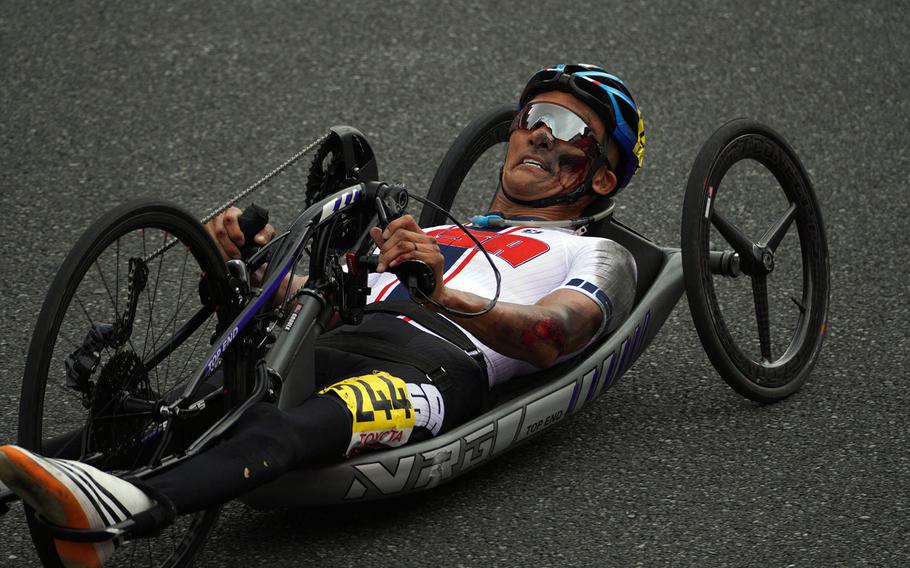 One of them, Navy veteran William Groulx, 47, of Portland, Ore., came off the circuit with some nasty abrasions after a crash. The three-time Paralympic wheelchair rugby representative still finished in fourth place with a time of 36:17.25 in the H2 category, which includes tetraplegic competitors. Groulx was paralyzed from the chest down in a 2001 motorcycle accident.
Former Army Staff Sgt. Alfredo De los Santos, riding a hand-bike, finished sixth with a time of 41:37.77 in the Men's H5 Time Trial for competitors including paraplegics and amputees.
De los Santos, 51, of Hopewell Junction, N.Y., was wounded by a rocket-propelled grenade attack on his vehicle in October 2009 while serving in Afghanistan. His right leg was amputated above the knee, and he sustained a traumatic brain injury, according to his Paralympic profile.
After his race, he had a big smile on his face.
"It's a pleasure to be here and represent Team USA," he said as other competitors whizzed past on the track behind him. "It has been the most rewarding experience to compete at this level."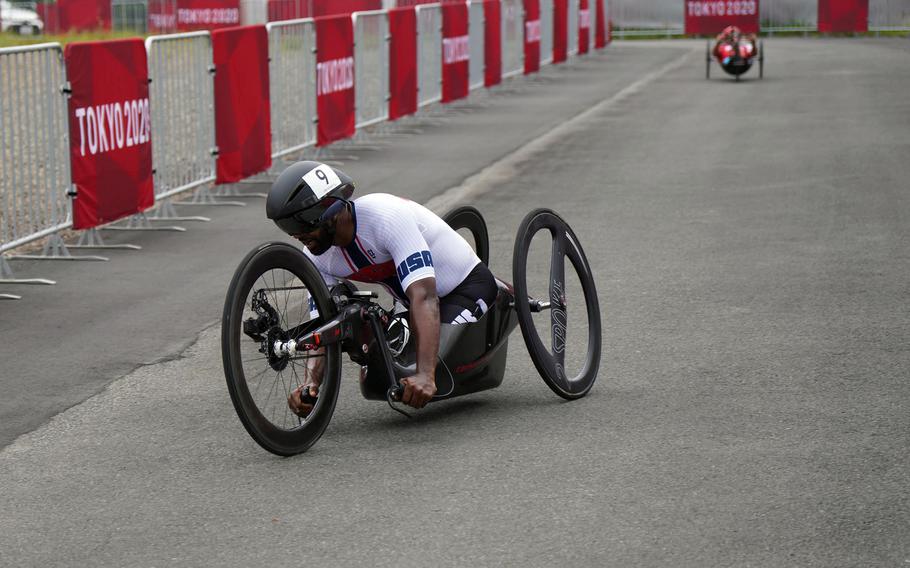 Like other Afghan veterans at the games, De los Santos is saddened by the news from Kabul, he said, but added that he hopes the country has changed in 20 years.
"Things are not going to be the same," he said of Afghanistan's future. "There has been some kind of influence there. They have cellphones and know what the outside world is doing."