US Army, Navy veterans aim for Paralympic archery gold in Tokyo
by
Seth Robson
Stars and Stripes
August 27, 2021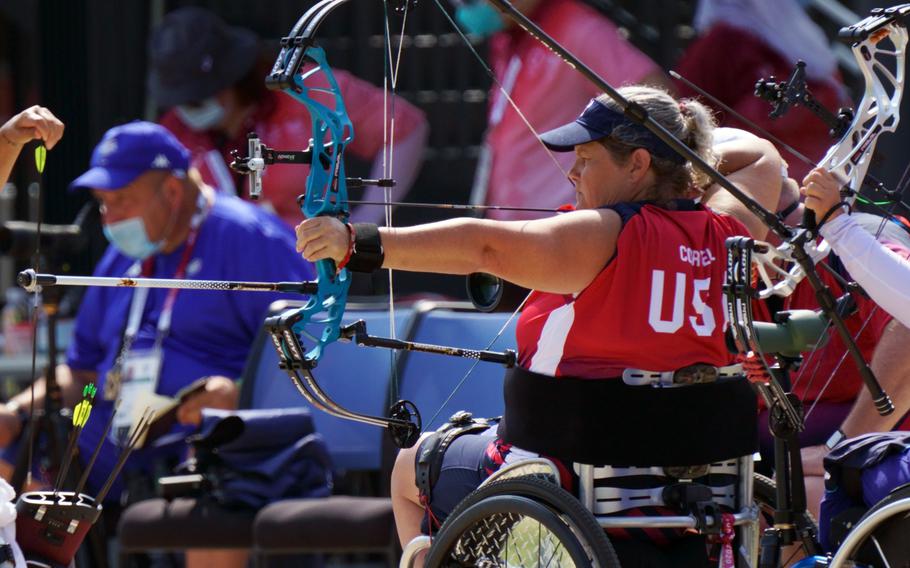 TOKYO — A pair of U.S. military veterans were among dozens of archers shooting thousands of arrows at the beginning round of Paralympic archery on Friday.
Paralympian Lia Coryell, 56, of La Cross, Wis., served two years as an Army enlisted truck driver before a diagnosis of progressive multiple sclerosis led to a medical retirement.
In a wheelchair since 2012 and with impairment in her arms and legs, she was introduced to archery at a veterans' adaptive sports clinic in California in 2015.
Just before picking up her bow at Yumenoshima Park, a verdant patch of reclaimed land near Tokyo's waterfront, Coryell described the sport's appeal.
"It's the camaraderie with other people from all over the world," she told Stars and Stripes.
In archery, old or disabled athletes can compete with young fit people, said the proud mother of a soldier in the 101st Airborne Division.
At the Paralympics, Coryell is competing in the W1 para-archery category for athletes with impaired limbs shooting from wheelchairs.
During the competition she wheeled into a line of dozens of other disabled athletes and took aim at one of the targets arrayed in front of a tropical greenhouse.
Her coach, former professional archer George Ryals, loaded her arrows and retrieved them from the targets.
"No matter what's going on she's always positive," he said of his athlete.
Coryell fired almost 100 arrows during Friday's ranking round, scoring with 72 of them. She finished the round in fifth place with 17 10-point shots in the center ring, three fewer than leader Minyi Chen of China.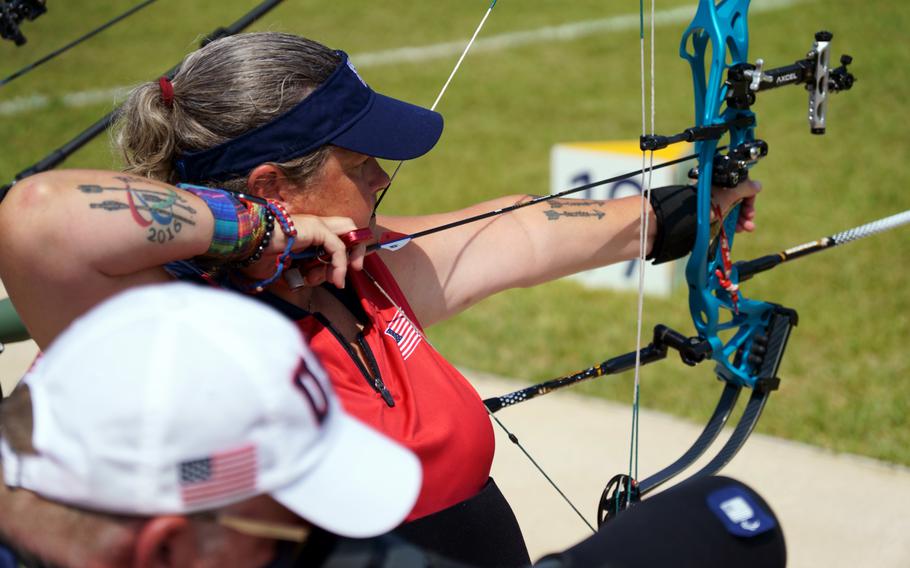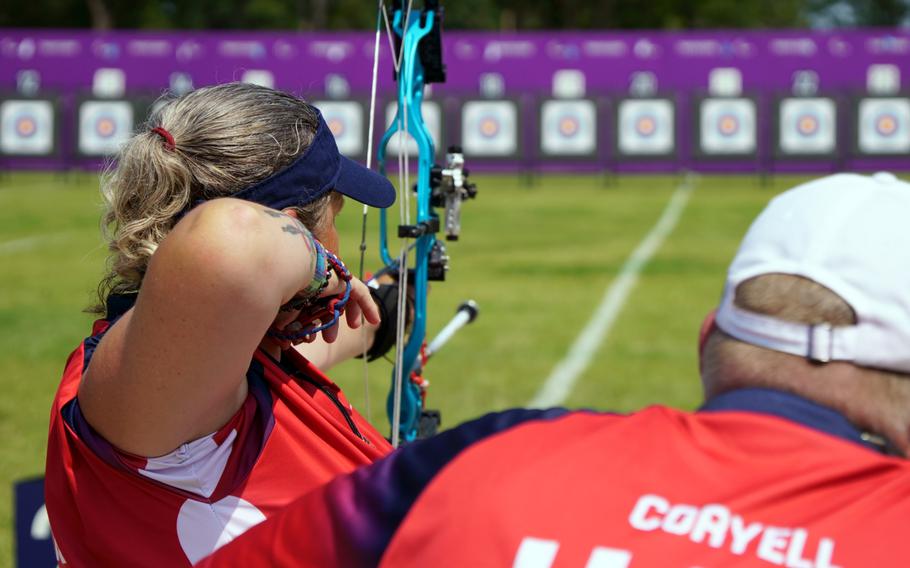 On Tuesday, the archers will compete in elimination matches, with opponents determined based on ranking scores, to determine the medalists. Coryell's first opponent will be Fatma Danabas of Turkey, who had seven 10-point shots on Friday.
Meanwhile, teammate and Navy veteran Andre Shelby, 54, of Jeffersonville, Ind., finished middle of the pack in his ranking round in the men's individual compound bow with 13 center-ring shots. He also progressed to the elimination round.