Marine veteran scores hat trick for US wheelchair rugby team in Paralympics opener
by
Seth Robson
Stars and Stripes
August 25, 2021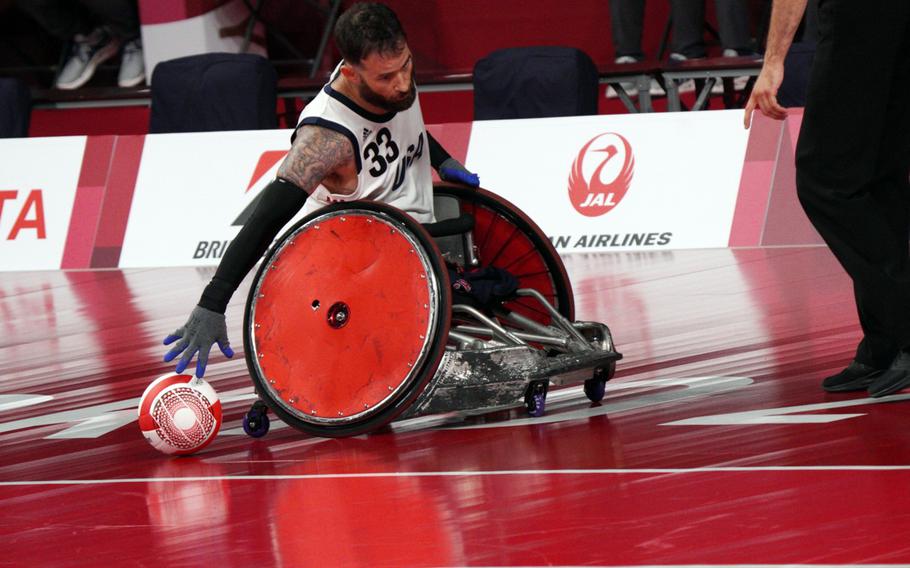 TOKYO ⁠— A former Marine scored three times and forced a turnover in Team USA's wheelchair rugby win Wednesday over New Zealand in the opening game of the Paralympics.
The game, on an indoor hardwood court at Yoyogi National Stadium in the Japanese capital, began with a "haka" by the New Zealanders, which had the same passion as the challenge laid down by their nation's formidable All Blacks rugby team.
Moments later, the arena reverberated with the sound of metal striking metal as players launched chairs at opponents like football linemen, creating space for their teammates to zoom toward the goal line.
At times the action was so intense that chairs tipped over, leaving combatants from both teams sprawled on the floor.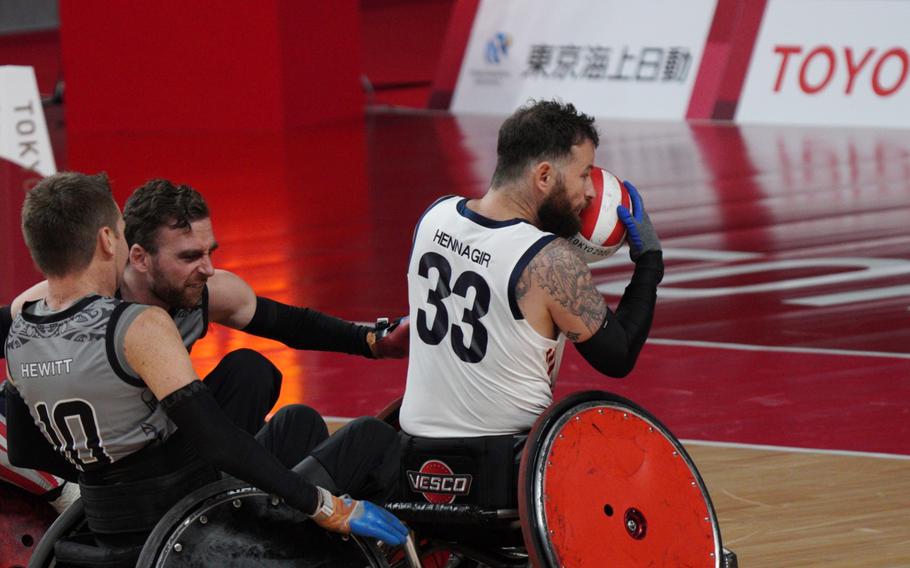 One of the U.S. players, Raymond Hennagir, 35, of Deptford, N.J., lost both legs and part of his left hand after stepping on an improvised explosive device during his second combat deployment with 2nd Battalion, 7th Marine Regiment, near Fallujah, Iraq, in 2007.
The former corporal didn't let his injuries slow him down in his Paralympic debut.
At one stage he ripped the ball from an opposing player and passed to a teammate, then zipped downcourt and caught a return pass before crossing into the end zone for one of three goals he scored in quick succession.
"Honestly, it felt good to go out there and play really well and get a turnover for the team and keep the momentum going," Hennagir said after the game, which the U.S. won 63-35.
A wrestler, hockey and basketball player at high school, Hennagir began playing wheelchair basketball during rehabilitation at Walter Reed National Military Medical Center in Maryland. He later switched to wheelchair rugby.
The sport made famous by the 2005 documentary film "Murderball" is a four-on-four contest played out on a basketball court-sized area. Players attempt to carry, dribble and pass a volleyball from their own goal line into the opponent's end zone.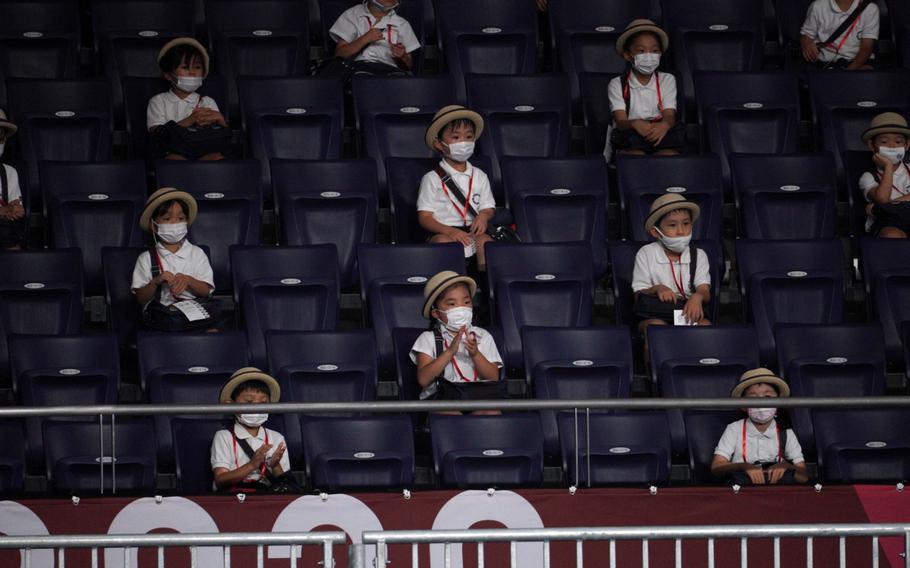 The U.S.-New Zealand clash had everything from big hits to arcing passes and graceful swerves by ball carriers evading defenders.
Hennagir rates his speed and good hands as his best assets on the field. He compared the camaraderie and banter among the wheelchair rugby players to what he experienced in the Marines.
"We are pretty much a family," he said, before giving a shout out to Marines supporting the team in Japan.
"We are out here doing our thing and hoping to bring that gold back," he said.
The team's next pool match is against Canada on Thursday followed by Great Britain on Friday, Hennagir said, adding that he doesn't take any opponent for granted.
"Everybody has good players," he said, "and they all train hard."