Infantryman injured by bomb in Afghanistan shoots for gold at Tokyo Paralympics
by
Seth Robson
Stars and Stripes
September 1, 2021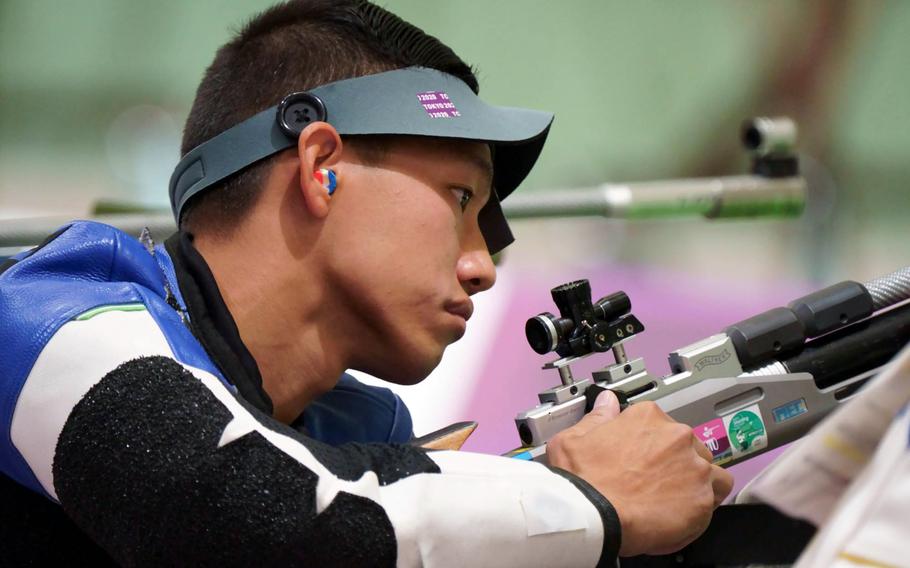 CAMP ASAKA, Japan — A wounded Afghanistan war veteran whose Vietnamese parents came to America after their homeland was overrun by communists in 1975 is shooting for Team USA at the Tokyo Paralympics this week.
Staff Sgt. Kevin Nguyen, 28, of Westminster, Calif., lost his lower right leg after stepping on a bomb on Feb. 2, 2013. He was serving in Kandahar province, Afghanistan, with the 4th Stryker Brigade Combat Team, 2nd Infantry Division, out of Joint Base Lewis-McChord, Wash.
It's the sort of injury that might end a military career, but Nguyen is still in uniform and trained for the games as a member of the elite Army Marksmanship Unit.
On Wednesday he was among dozens of Paralympic competitors shooting air rifles at targets inside a hall at the Asaka Shooting Range in Saitama prefecture, Japan.
Nguyen narrowly missed qualifying for the finals of the 10-meter prone air rifle event. He will have another chance to win a medal when he competes in an outdoor competition at a range of 50 meters alongside Army teammate Staff Sgt. John Joss, 38, of Corsicana, Texas, on Sunday.
The conditions for that event are likely to help the soldiers, Nguyen told Stars and Stripes at the range after Wednesday's indoor competition.
"We train at Fort Benning (home of the Army Marksmanship Unit) and always have access to the outdoor range," he said. "Being able to read the wind and shoot in it comfortably gives us an advantage."
In combat Nguyen engaged the Taliban with his M-4 rifle, which has a lot more kick than the .177-caliber air rifle he used during the Paralympic contest, he said.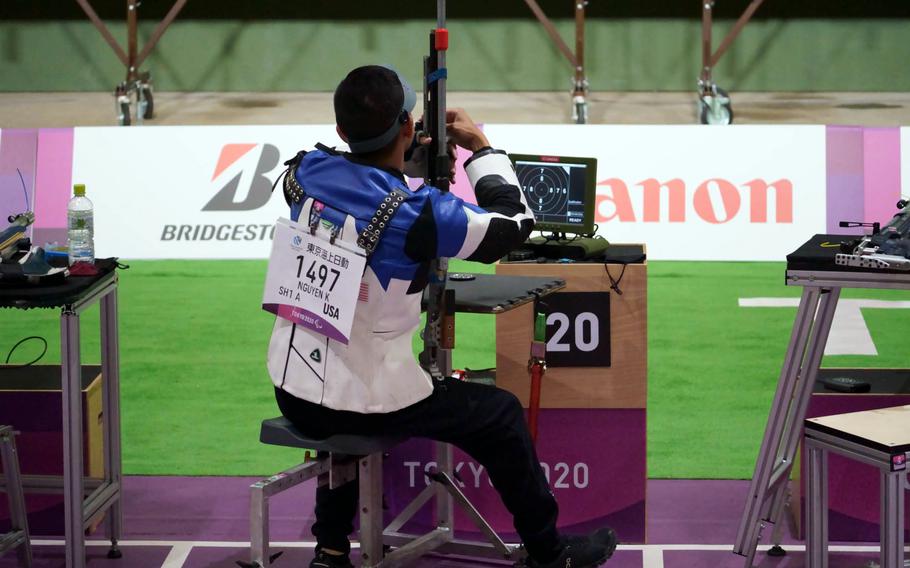 "We were out on patrol, and we were attacked," he said of one gun battle with insurgents. "We did what we are trained to do and returned fire."
The major difference between that sort of shooting and the Paralympics is not being in harm's way, Nguyen said.
"When I go outside the wire, I try not to bring anything from my personal life," he said of combat. "I have to be focused on the mission."
In competitive shooting, Nguyen tries to do the same thing, he said.
A day before he competed, the last U.S. soldier in Afghanistan boarded a flight out of Kabul following the city's capture by the Taliban on Aug. 15.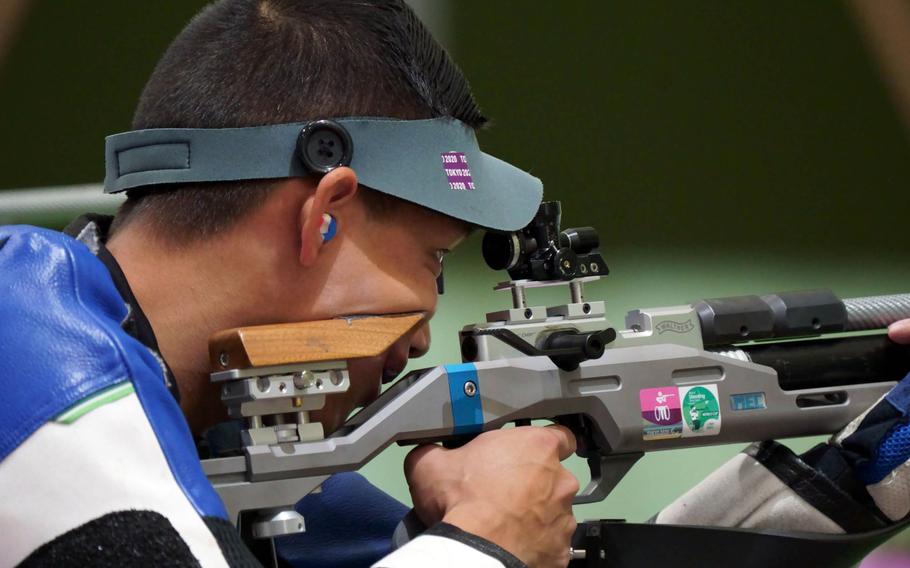 Nguyen's parents came to America seeking freedom after South Vietnam fell to the communists in 1975, he said.
"I've been watching the news," he said. "I'm not in a place or position to make a difference. My focus is here at the Paralympics and not there."
The games may only mark the midpoint in Nguyen's military career, which, he hopes will include a future in Special Forces.
"I really wanted to be a Green Beret when I first enlisted, and I would like to go back and at least try," he said.