Top 10 things to do with visitors near Kaiserslautern
Stars and Stripes
July 26, 2022
---
A reader asked us for the Top 10 must-do things in the Kaiserslautern area that would help share the unique experience of living in this part of Germany with visitors. We stuck to places within a half hour or so of the KMC. If you think of anything we should have added to our list, email it to webeditors@stripes.com for potential inclusion in a reader roundup.
Here's what we came up with:
Gartenschau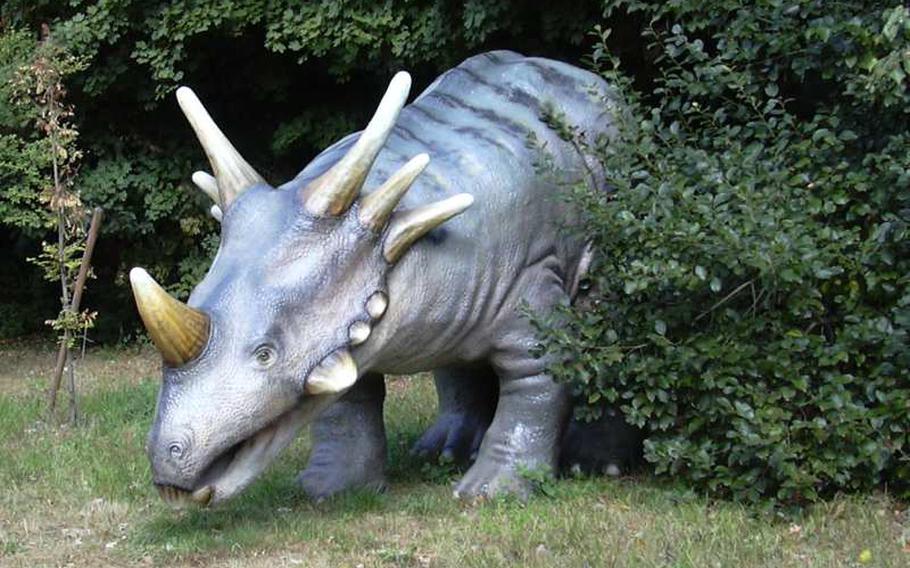 Kids often call the Gartenschau the "dinosaur park" because of the huge dinosaur models scattered throughout the park. But there's also a playground with a water feature flowing through it, as well as a snack bar with lots of seating for accompanying grownups. You'll also spot various types of gardens, a skate park, miniature golf and more.
Meisenheim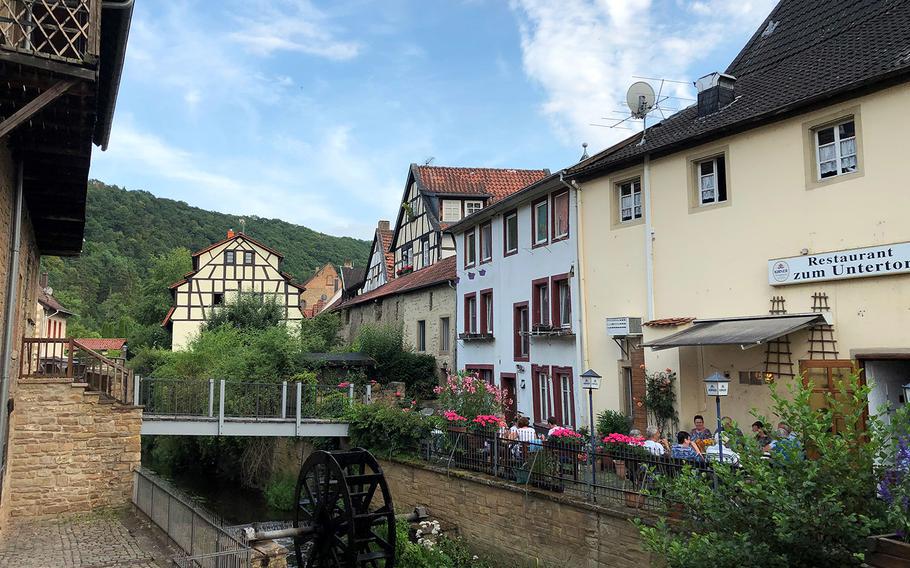 Meisenheim is a fairy-tale village on the Glan River, not far from Kaiserslautern or Baumholder. It's a perfect stop for a Sunday afternoon stroll. Walk past the former synagogue, Gothic town hall and the 16th century market hall. After exploring the town and enjoying nature, there are plenty of restaurants and pubs where visitors can recuperate and grab a bite to eat.
Wine country
Some of the best white wines on the planet are 30-40 minutes from Kaiserslautern. Dr. Bürklin Wolf is renowned for its dry rieslings. Their reserve bottles starting around 18 euro are fantastic and their entry-level bottle starts around 12 euros. They have a relaxing outdoor park and a playground where the kids can enjoy themselves while you're sipping riesling. Willing to speak a few words of German? Weingut Benss in Bockenheim is laid-back and sells some refreshing wines for 5 euros a bottle.
Other wine experiences within driving distance from Kaiserslautern include the German Wine Road in Bad Bergzabern, the Pfalz Wine Trail that winds through Germany's vineyards, and sips along the Rhine in Ruedesheim.
Bremerhof beer garden and Humbergturm hike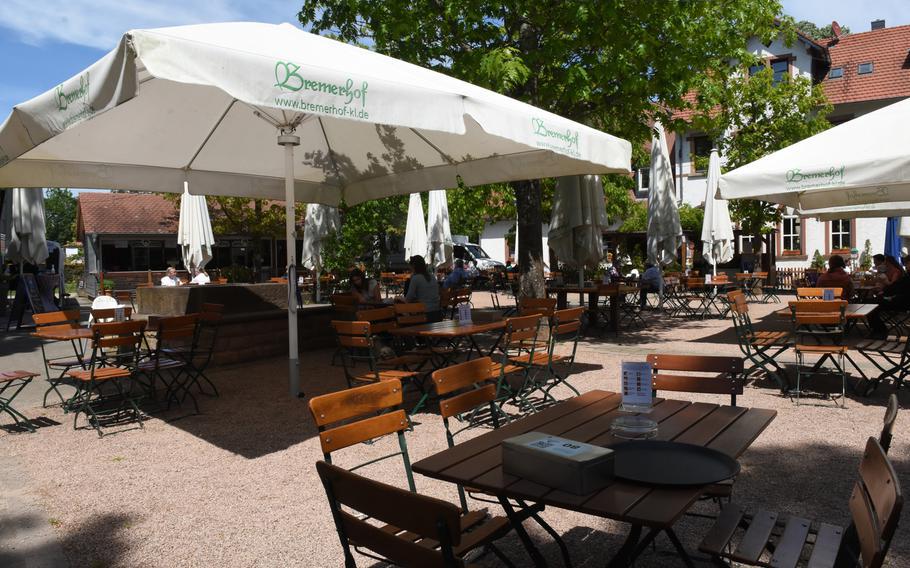 At the expansive Bremerhof beer garden, located in the Palatinate Forest in Kaiserslautern, people soak up the sun and empty their beer mugs. The food includes local specialties such as liver dumplings and saumagen (best not to ask), German standards like rumpsteak and schnitzel, and some healthier options. If you have kids, grab a table near the playground. Up for a hike? Try Humbergturn trail to work up an appetite or burn off beer garden calories. The trailhead starts near the Bremerhof parking lot and makes a steady climb through the forest for a panoramic view of Kaiserslautern from the tower.
Homburg caves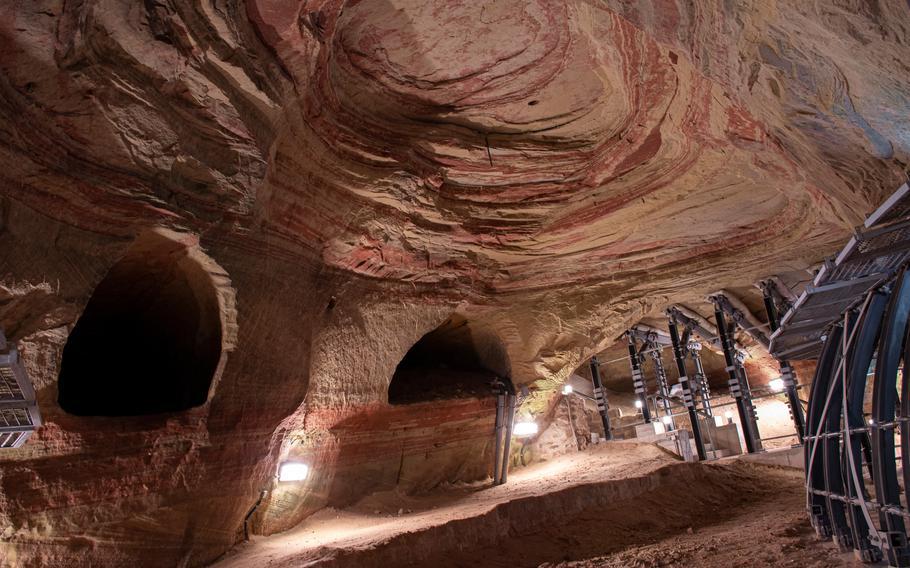 The Schlossberg Caves are the largest sandstone structure of their kind in Europe, spanning 12 levels within a hill above Homburg, on top of which lie the Hohenburg Castle ruins. The caves are perfect for exploring when when it's hot outside. The site is about 25 minutes from Ramstein and 40 minutes from Baumholder.
A walk through Kaiserslautern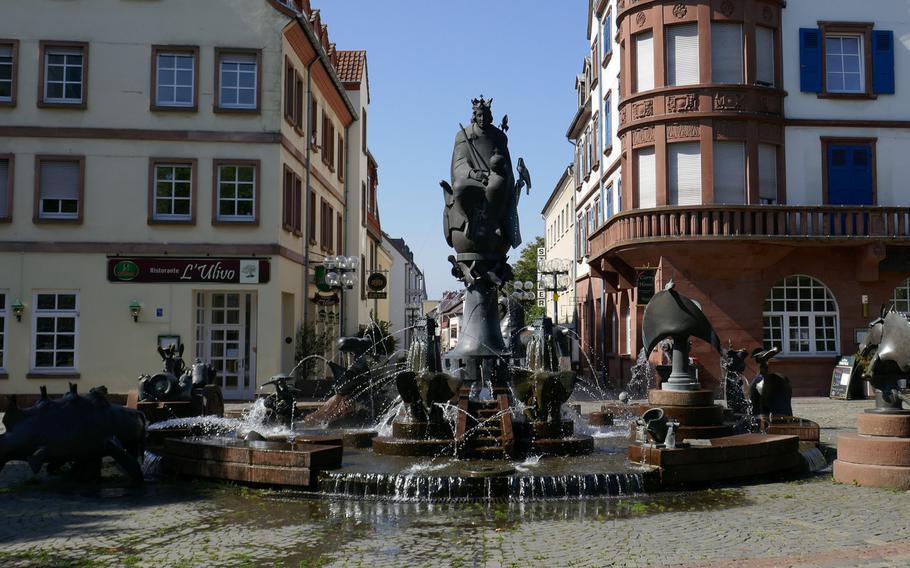 Take a walk downtown and see the city's sites. Start at the fountain known as Kaiserbrunnen, topped by Emperor Frederick Barbarossa and King Rudolf von Habsburg. The structure is a myriad of symbols, large and small, representing Kaiserslautern's history. A nearby sign explains it all. Stroll from there up Steinstrasse and check out St. Martin's Square along with the church of the same name. As you wander, grab a cone at one of the many ice cream spots. The expansive Stiftsplatz comes to life on Tuesdays and Saturdays when a wonderful farmers' market takes place here. Along the way, pause at the Stolpersteine memorial stones to Holocaust victims.
Professional soccer game at Fritz Walter Stadium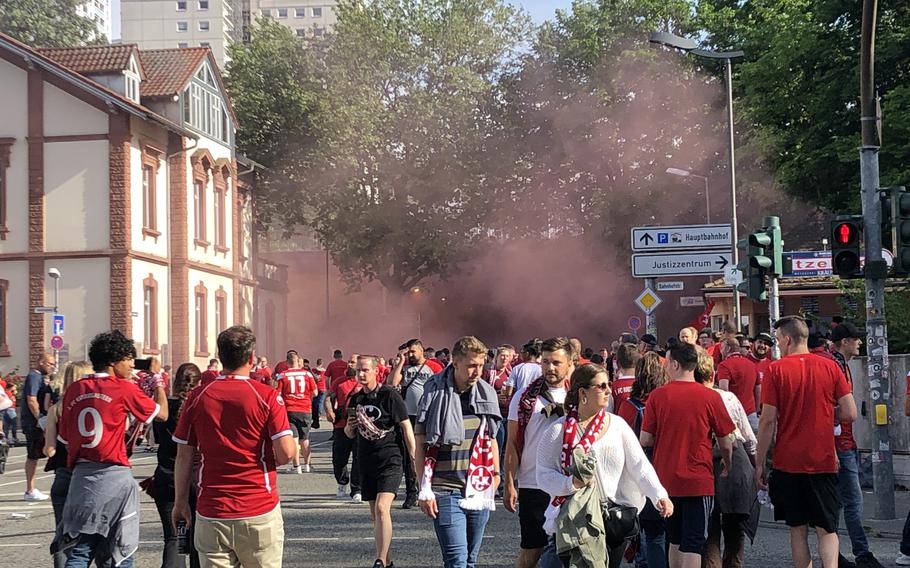 1.FC Kaiserslautern is one of Germany's storied teams and now back in the 2nd Division. But no matter what division they are in, watching a Red Devils game in their home stadium, along with 40,000 other fans, is a loud, goose bump-giving experience. Tickets are hard to come by, so be sure to buy early.
Climb to a castle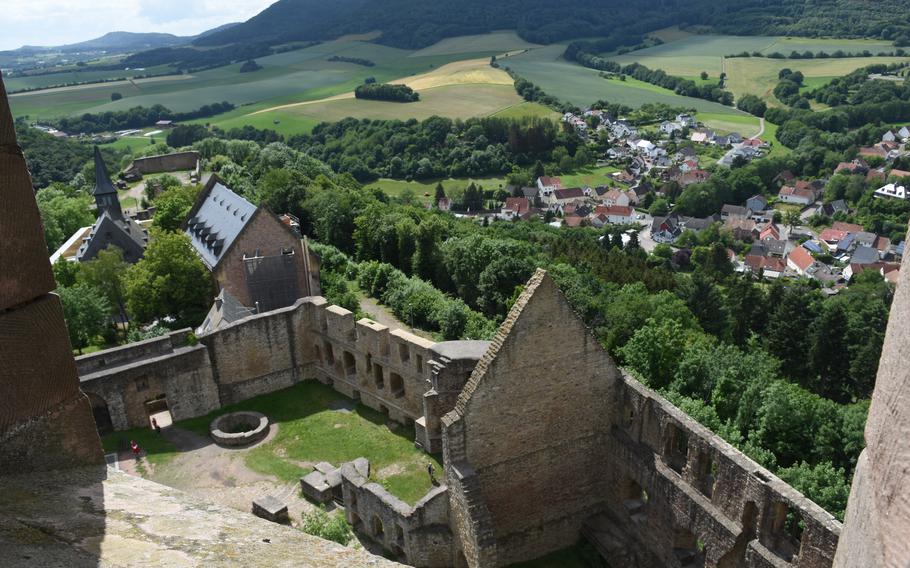 Combine some hiking and history with a stop at castle ruins. Nanstein Castle in Landstuhl is right next to the charming Burgschaenke Nanstein restaurant for food with a view. Frankenstein Castle, in a town about a dozen miles from Kaiserslautern, serves as a starting point for hiking and biking tours of the forest. Lichtenberg Castle, a.k.a. Kusel Castle, offers a bird's-eye view of the nearby hills and valley, plus there's a restaurant and the Geoskop Museum of the Primeval World inside.
Take a swim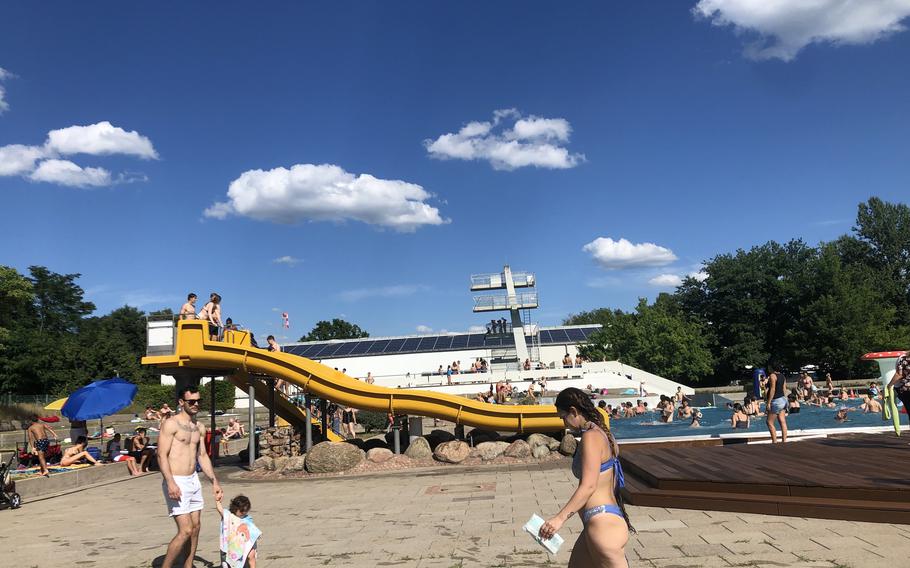 Freibad Waschmühle is the largest outdoor pool in Kaiserslautern. The pool is about 165 meters long. There is a 10-meter diving board and a large playground, as well as food and sunbathing areas. The pool is north of the city center on the road to Morlautern. Warmfreibad is the second outdoor pool in Kaiserslautern, just blocks from Kleber Kaserne. In Landstuhl, Naturerlebnisbad is a unique destination featuring a swimming pond with a sandy beach, plus volleyball, a sauna and eatery. If you want to swim indoors, Monte Mare in Kaiserslautern offers slides, a wave pool, a kiddie pool and a sauna.
Japanese Garden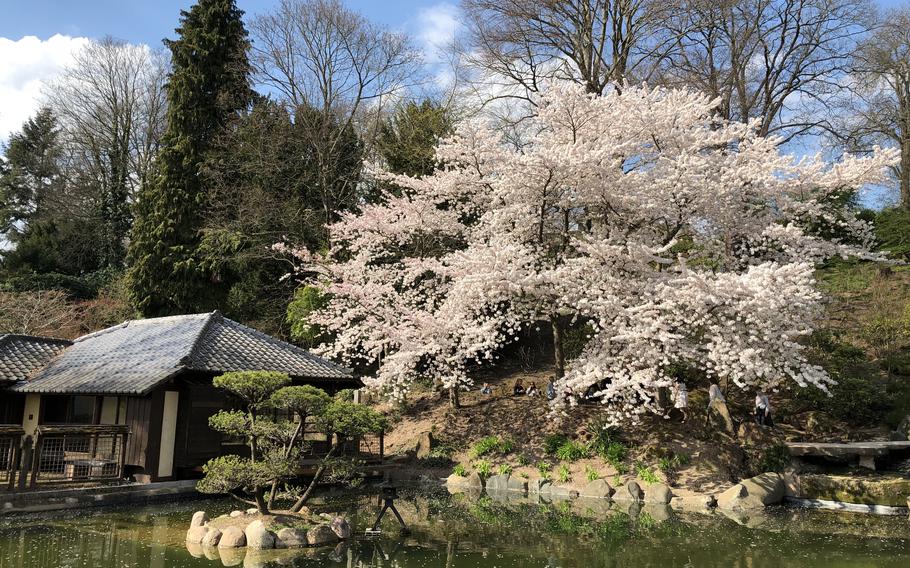 The tranquil Japanese Garden is one of the most Instagram-friendly spots in Kaiserslautern. Find some serenity among the cherry trees, waterfalls and bridges. While you're there, grab a bottle of green tea and try some fried yakisoba noodles and edamame.
---
---
---
---