Photogenic German castle delivers standout portrait pics along with places galore to explore
By
Stars and Stripes
June 16, 2022
---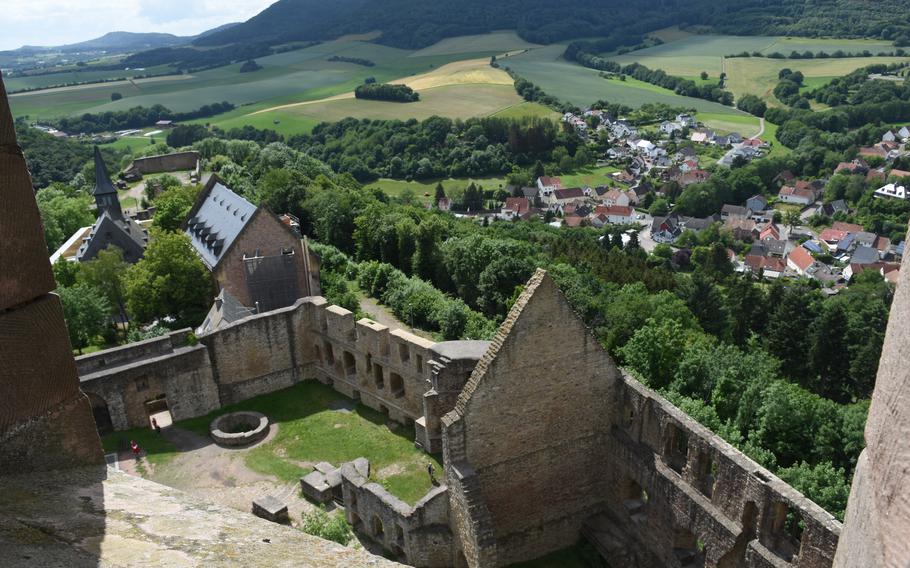 My daughter's senior pictures clued me in to a bit of confusion regarding a spot in Germany whose scenic properties make it a popular portrait backdrop.
It's officially named Lichtenberg Castle, but Americans call it Kusel Castle. I had to verify with the photographer and a friend who called it the same that the shoot at "Kusel Castle" was at Lichtenberg Castle. They are indeed one and the same.
Whatever name you use, though, it's easy to see why people want to have their picture taken there. The castle is perched on a mountaintop about 1,200 feet above the village of Thallichtenberg, about 30 minutes northwest of Ramstein Air Base.
One of the largest castle complexes in Germany, the sprawling grounds date back more than 800 years and are mostly ruins. Enemy forces never conquered the towering fortress, history shows, but a fire destroyed much of the castle in 1799.
But enough sections remain, including a watchtower and a maze of walls, to make it an ideal setting for family photos. After all, one can hardly think of Germany without picturing a castle.
What's more, at Lichtenberg Castle there are other things to do besides just taking pictures or gazing at old rocks.
On a recent outing, my 11-year-old and I found a museum that would excite just about any kid or adult interested in dinosaurs, fossils, minerals and ancient lake and river monsters: The Geoskop Museum of the Primeval World.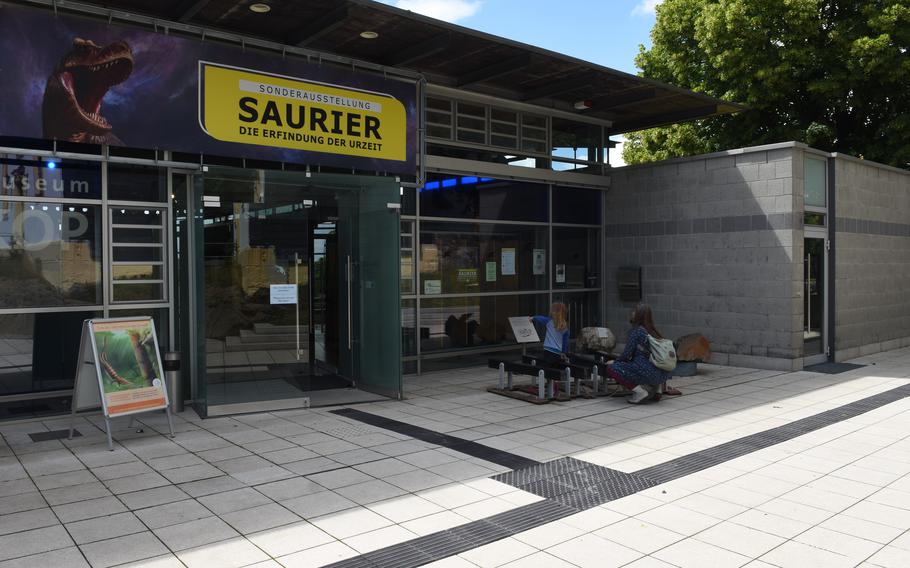 The two-story facility showcases "the primeval past" of the Palatinate mountains from nearly 300 million years ago, when the site of the museum was much closer to the equator and the area's climate was tropical.
During that time, sharks up to 10 feet long and large crocodile-like amphibians roamed freshwater lakes in the area, preceding the first dinosaurs. Large ferns and primitive conifers dominated the landscape.
We spent about an hour looking at fossils, dinosaur bone replicas and various displays of petrified wood. My son especially liked building a T-Rex from a model and looking at hairy spider legs under a microscope.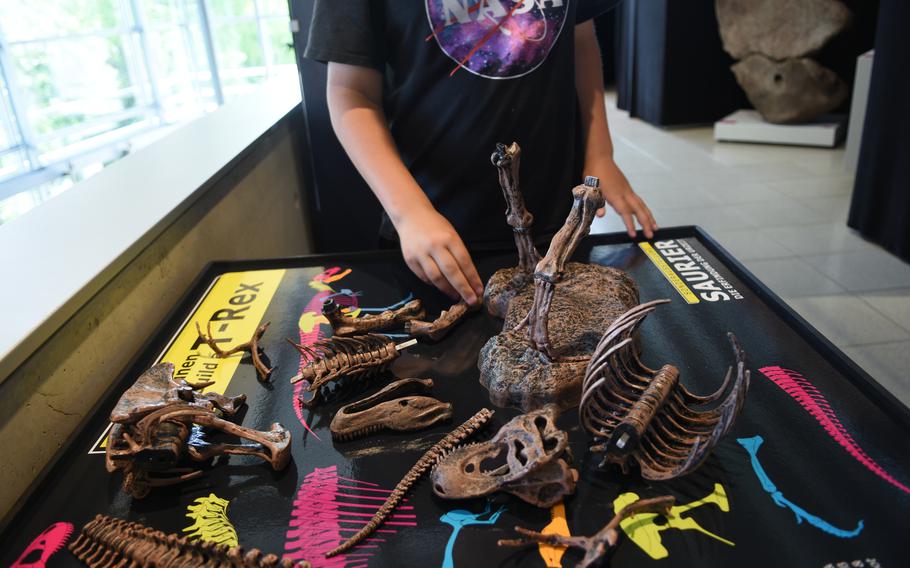 We took a hard pass on another museum on the castle grounds that documents the history of the region's wandering musicians. Maybe next time.
We instead wandered around the castle grounds some more, trying to guess what each of the remnants of rooms once were. We climbed about half a dozen flights of wooden stairs, gingerly stepping over pigeon droppings and feathers, to reach the top of a watchtower with a panoramic view of the valley and hills below.
The castle also features a restaurant that serves mostly German cuisine. Seating is available indoors and outdoors on a terrace inside the castle courtyard. A youth hostel is next to the restaurant.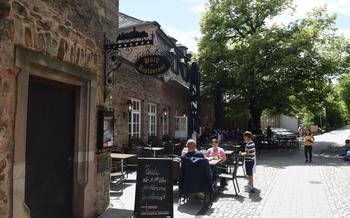 Throughout the year, traditional festivals are held. Next up is a Middle Ages market June 25-26. The castle is easily accessible by car, and both parking and admission are free.
For those feeling a bit more ambitious, the Veldenz trail leads from Kusel up to the castle. According to the Alltrails app, the 3-mile route takes just over an hour in the opposite direction, so bank on a longer trek if going uphill, in the direction of the castle.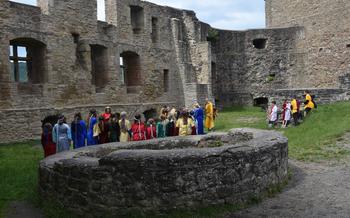 On the QT
Address: Lichtenberg Castle, Thallichtenberg, Germany
Hours: Year-round, 10 a.m.-5 p.m. Regular castle tours take place from April to October on Sundays and public holidays at 3 p.m. Guided tours are available by appointment. The museums are open daily from 10 a.m. to 5 p.m. April to October, and from 10 a.m. to noon and 2 to 5 p.m. November to March. The restaurant is open Tuesday to Sunday from noon to 8 p.m.
Cost: Admission to the castle is free. Admission to the Geoskop museum is 2.60 euros for adults and 2.10 euros for children; families pay 6.10 euros.
Information: For tourist information, call +49 (0) 6381-42-4275; website: www.burglichtenberg-pfalz.de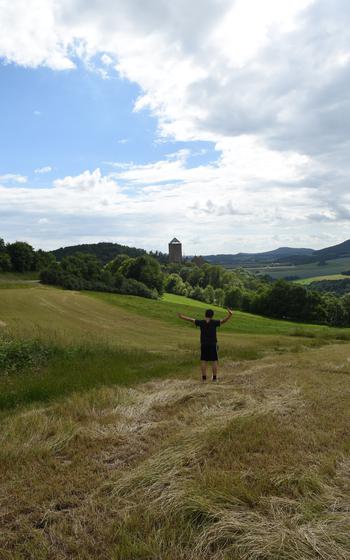 ---
---
---
---