Yokota airman's daughter relishes memory of performing in Tokyo Olympics' opening ceremony
by
Erica Earl
Stars and Stripes
July 28, 2021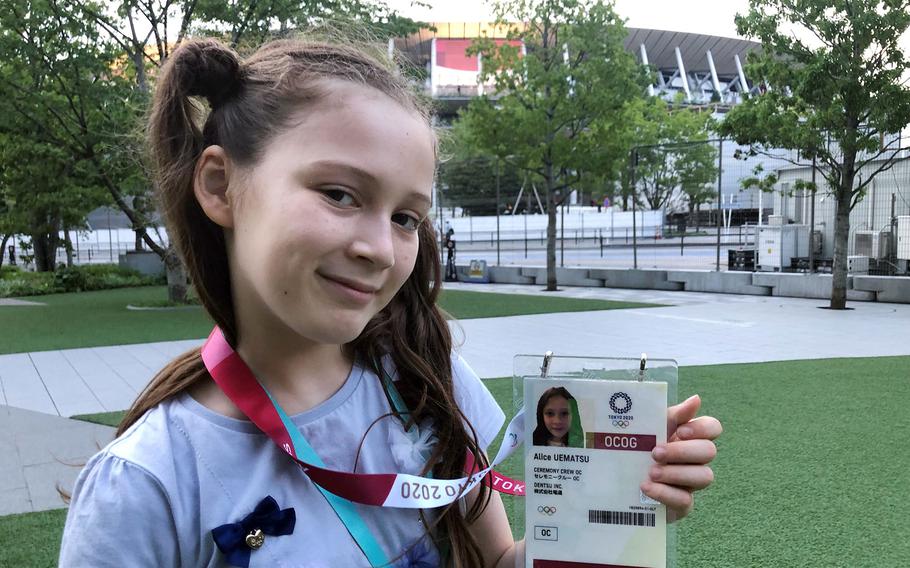 YOKOTA AIR BASE, Japan — The young daughter of an airman stationed at this base in western Tokyo got a rare opportunity to perform in the Olympics opening ceremony on Friday.
Alice Stratton, a 10-year-old student at the Daihachi Elementary School near Yokota, performed with other children in a dance number in the opening of the pandemic-delayed games. She also had a speaking role in a video that welcomed athletes into the stadium.
Stratton was the only performer from Yokota in the ceremony and danced alongside Japanese performers and six American children from Yokosuka Naval Base.
Stratton's parents, Nobuko Stratton and Master Sgt. Joseph Stratton, inspector general superintendent for the 374th Airlift Wing, enrolled her in a Tokyo talent agency four years ago after they noticed she had an interest in drama and dance.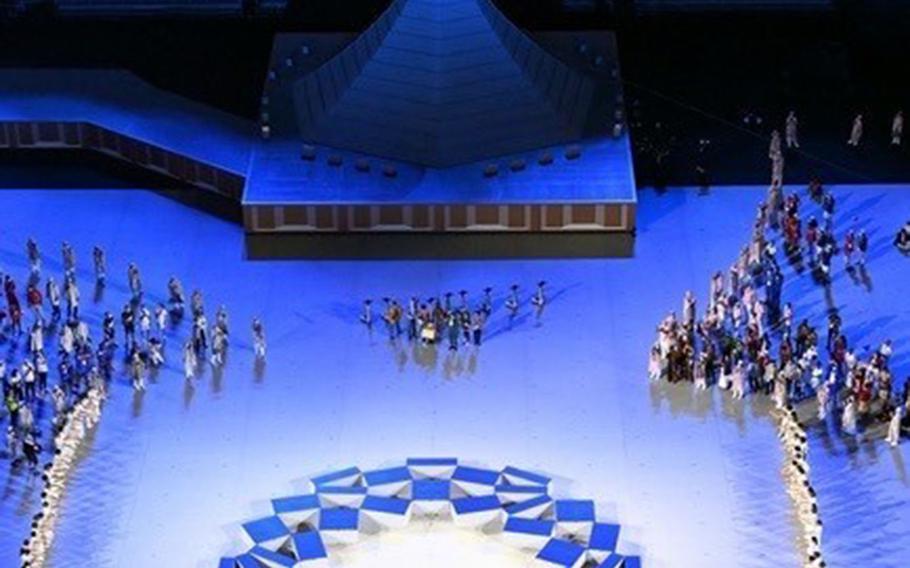 "We are here for her to support her in whatever she wants to do," Joseph Stratton told Stars and Stripes by phone on Tuesday. "We try to give her the opportunities to pursue her dreams."
Alice Stratton auditioned for the opening show in June and found out she got a part two weeks later.
"When I first started acting, I never thought something like this, something as big as the Olympics, would happen" she said.
Stratton previously appeared in commercials, television reenactments and a music video for a Japanese rock band.
The Stratton family has lived in Japan for seven years. Last year, Alice Stratton was the runner up at a tech competition in Tokyo. Her invention of an LED clock with a built-in game secured her the prize in October at the Maker Faire, an annual event that focuses on technology, robotics, computers and virtual reality.
"I'm proud to have a daughter who has so many different interests," Joseph Stratton said.
Because coronavirus restrictions limited the number of spectators at the Olympic stadium, Alice's parents had to wait outside while their daughter performed.
While she missed having family there, Stratton said the performance was still an opportunity of a lifetime worth the three mandatory coronavirus tests and late-night rehearsals.
"I feel really lucky," she said. "My parents gave me great advice, and even though I was nervous, I did it. I wish I could perform in all of the Olympics!"