From building bridges to running pitches: Former US Army engineer makes Olympic rugby debut
by
Seth Robson
Stars and Stripes
July 27, 2021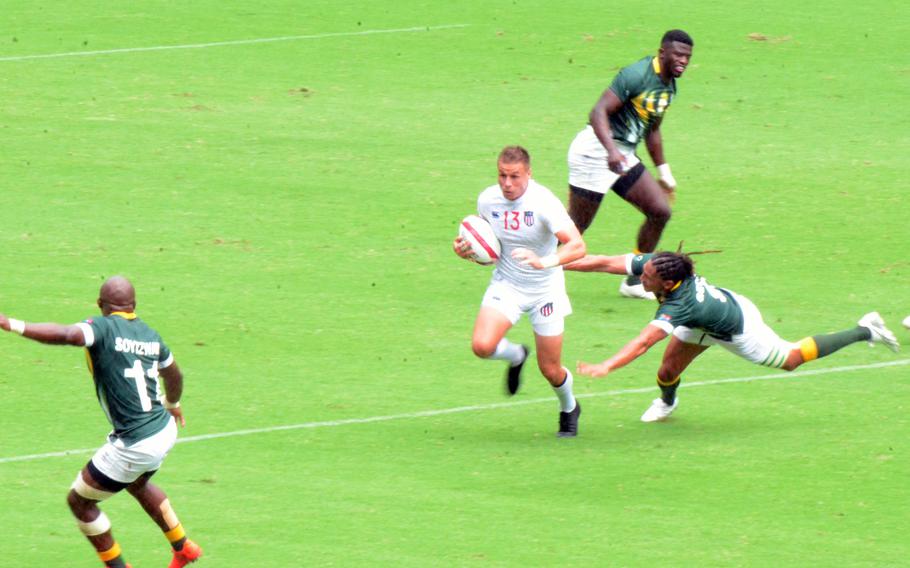 TOKYO — A former Army specialist made his Olympic debut in a key position for the U.S. Eagles rugby team when they took on the South African Blizboks in the Japanese capital on Tuesday.
Cody Melphy, who joined the Army in 2017, was an enlisted bridge engineer and a member of the Army World Class Athlete Program at the start of the year. In February, he finished his enlistment and became a full-time professional rugby player.
The Littleton, Colo., native was only called into the Olympic squad after an injury forced 2016 Olympian Ben Pinkelman to withdraw earlier this month. On July 8, Melphy was named the 13th player in the squad, which meant he could come into the team at any time.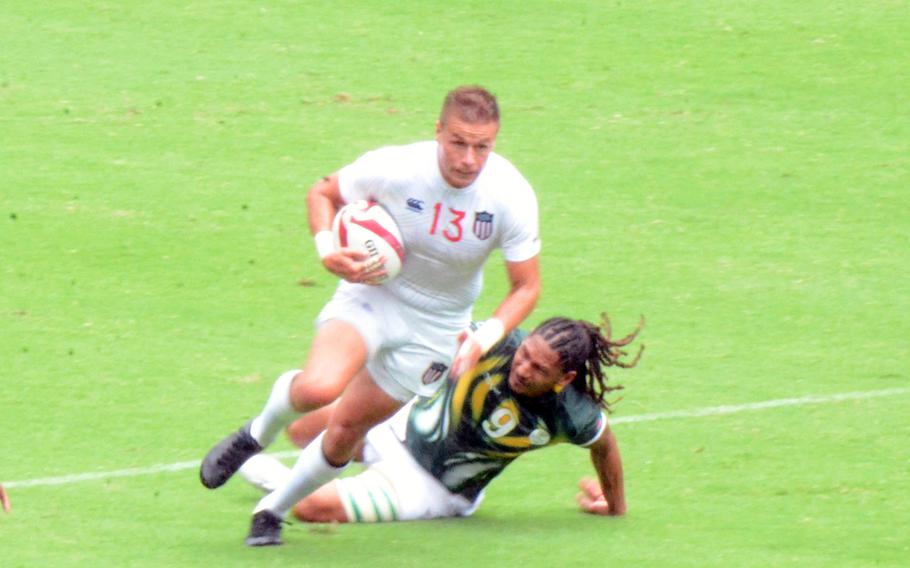 That turned out to be the Eagles' third pool game against South Africa, the country whose 15-a-side Sprinkboks team won the Rugby World Cup in Japan in 2019.
Running onto the field, the 29-year-old had an "unbelievable feeling of nervousness, adrenaline and, funny enough, calmness," he said after the game.
The playmaker had a big smile on his face when he took the field because, he said, his dreams had officially come true.
"I've trained hard. I knew that I was ready. Just needed to go out and do my job and I'd be all right," he said.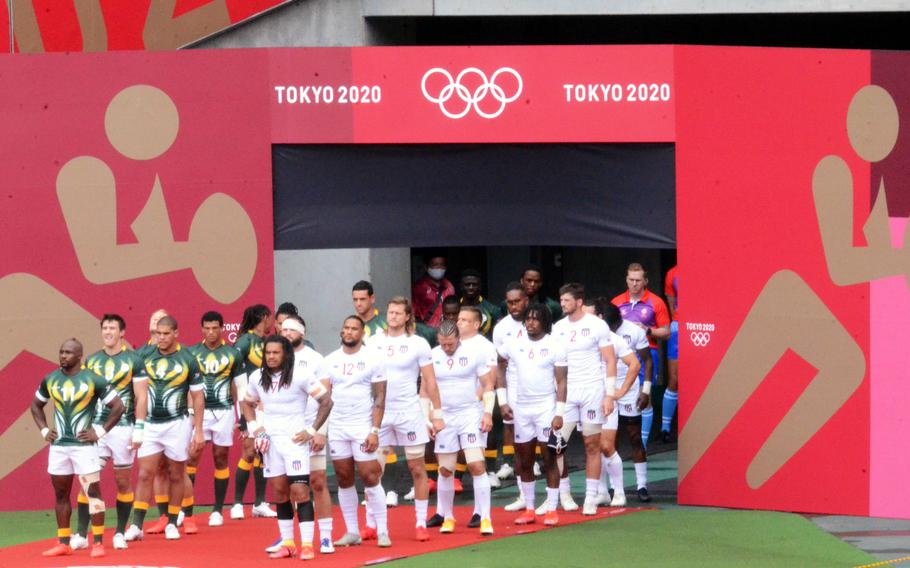 The Eagles, who beat Ireland and Kenya on Monday, fell to South Africa 17-12 before narrowly losing their quarterfinal game against Great Britain 26-21.
Melphy's "flyhalf" position is crucial in rugby and akin to a football quarterback.
His role involves receiving the ball from the halfback and distributing it to other backs or moving it up-field under his own power. At the same time, he must make tackles on defense and kick goals.
Melphy has also become a TikTok sensation since arriving in Japan's capital city. His short videos giving the world an insider's look at the Olympians' lives are garnering millions of views on the social media platform. One video, titled "Things that just make sense in the Olympic Village," had 3.1 million likes, 36,500 shares and 13,600 comments and as of Tuesday evening in Tokyo.
The 5-foot-10, 185-pound back honed his skills while serving in the Army. Melphy didn't deploy to any hotspots during his time in uniform but, in an email before game, said Army life had its challenges.
"I was able to keep a smile on my face through most it," he said. "Even though I did have to do thousands of pushups for smiling."
The Olympian first played rugby at age 18 after joining a friend's team. He made the All-Army team twice and won "gold" at the U.S. military's multiservice rugby tournament two years in a row.
He was also a member of Life University's Div. 1 National Championship winning, 15-a-side rugby team and was selected as an All-American college player twice in sevens and twice in 15s.
Army service taught Melphy discipline and perseverance, he said.
His message to troops in Japan?
"Thank you for your service," he said in his email. "We appreciate and love you all and we will be representing the flag and our freedoms to the best of our abilities out here in Tokyo. Rock On!"
Melphy isn't the only rugby player in Tokyo for the Olympics with an Army pedigree.
Army Spc. Nana Fa'avesi, 29, of Sacramento, Calif., is a 2016 Olympian who plays prop and came to Japan as an alternate for the U.S. women's sevens team. Army Capt. Kasey McCravey, 27, of Scottsdale, Ariz., is a hooker/flyhalf and also in Japan as an alternate for the women's team. They began their quest for gold on Thursday.