Army staff sergeant will make history when she boxes for Team USA at Tokyo Olympics
by
Seth Robson
Stars and Stripes
June 25, 2021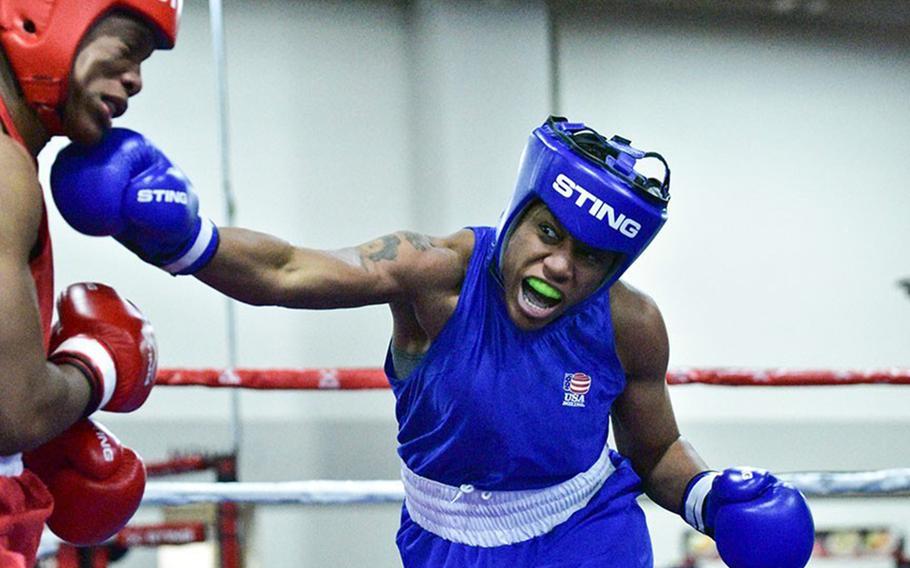 TOKYO — Army Staff Sgt. Naomi Graham's jab is the boxing equivalent of a Hellfire missile launched from an attack helicopter at a distant opponent.
The 32-year-old ammunition specialist from Fayetteville, N.C., is one of the United States' best hopes for a medal at the Tokyo Olympics, which kick off July 23. Graham will be the first female active-duty U.S. service member to box for gold, according to Team USA.
Ranked No. 1 among U.S. middleweights and eighth in the world, Graham has steadily climbed the international ladder, taking fifth at the 2016 World Boxing Championships before moving up to third in 2018. In 2019, she won gold at the Pan American Games.
But boxing was only a peripheral part of Graham's life when she enlisted in February 2013.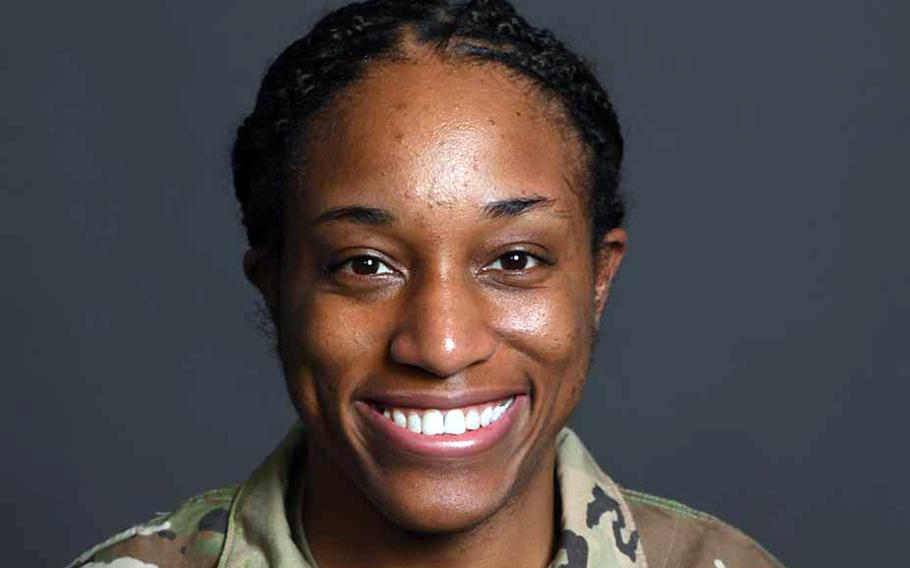 "I just wanted to serve my country," she told Stars and Stripes during a telephone interview Friday.
Her first duty station was with the 1st Attack Reconnaissance Battalion, 4th Aviation Regiment at Fort Carson, Colo.
In addition to issuing ammo for the unit's AH-64 Apaches, Graham said she spent time in the field helping to fuel the mighty attack helicopters.
Boxing is in Graham's blood. The youngest of six siblings watched her older sister, Rachel, fight professionally and started to train on her own at Fort Carson. Her first fights were at amateur events where she showed up looking for someone in her weight class, she said.
In 2014, Graham won the All-Army title. She then joined the Army's World Class Athlete Program, also at Fort Carson, allowing her to train full time for the Olympics.
Graham has an incredible reach and a devastating jab, USA Boxing assistant Joe Guzman, a former Army heavyweight competitor, told Defense Media Activity in 2019.
In her first competitive match at a Fort Carson gym, she won using only that punch, he said.
"I could tie her right hand behind her back and she just beat people with her jab, that's how good it is," Guzman said.
Serving in the Army taught Graham skills such as patience, resilience and "getting the job done" that also apply to boxing, the 5-foot, 10-inch, 165-pound fighter told Stars and Stripes.
"I'm having fun, but I'm also there for business," she said of her attitude in the ring.
Other troops have been giving her plenty of support and letting her know they will be cheering for her in Tokyo, Graham said.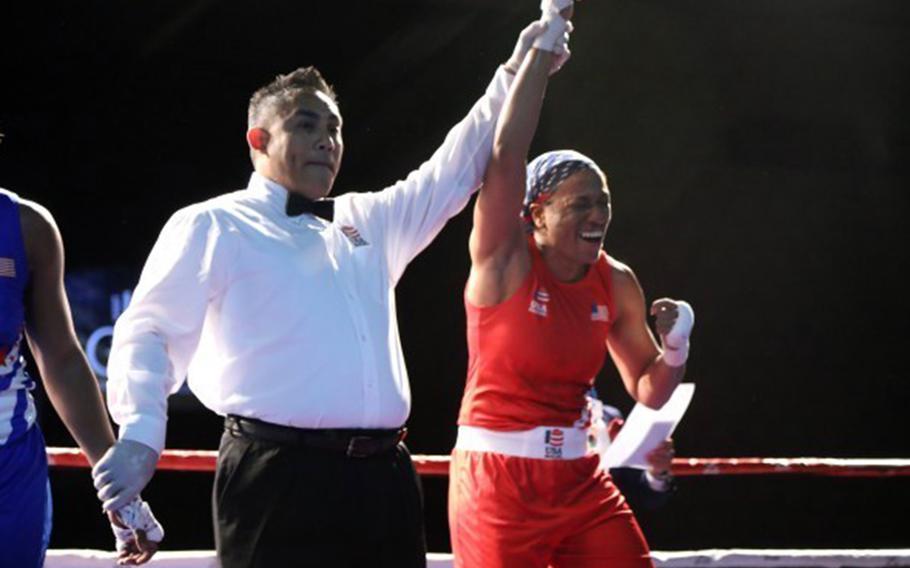 Though her time in uniform has not taken her to combat zones, she has traveled extensively, boxing for the Army in places like Russia, India, Kazakhstan, Germany, France and Spain.
Graham said she hasn't met many big-name boxers but stays in touch with Ann Wolfe, a former professional fighter who held titles in three weight divisions.
"She tells me that being nervous is normal and to care about winning and believe in myself," she said.
Going professional after the Olympics is an option and a common path for fighters, Graham added.
"It's something I'm thinking about," she said.
Twitter: @SethRobson1