Olympics ticket holders must win lottery to attend games due to coronavirus crowd limits
by
Seth Robson
Stars and Stripes
June 24, 2021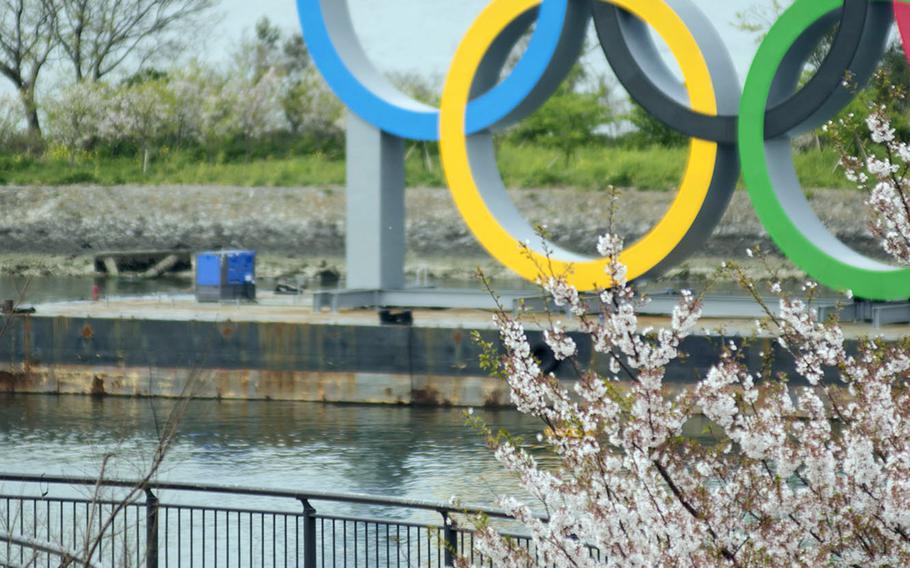 TOKYO – Coronavirus crowd restrictions mean Olympics ticket holders must win the right to hold onto their seats in a lottery to be held two weeks before next month's opening ceremony.
The Japanese government has announced that only 10,000 spectators will be allowed to attend any single Olympic event, with venues limited to 50 percent of their capacity. The total number of tickets has been reduced by 910,000 to about 2.72 million.
Overseas fans were banned months ago from attending the games, which begin July 23, and locals who go will be required to wear masks and are discouraged from cheering.
Millions of tickets had already been allocated to fans in Japan, including U.S. military personnel in the country, who won lotteries in 2019.
But there won't be enough seats for everyone to watch baseball, softball, golf, track and field, soccer, modern pentathlon, rugby and surfing, according to an announcement posted Wednesday on the Tokyo Olympics' ticketing website.
Tickets for the opening and closing ceremonies will also be handed out via lottery.
Results will be announced July 6 on the ticketing website, and those who miss out will get a refund, according to Olympics organizers.
Tokyo resident Jeffrey Johnston, a former U.S. soldier and civilian defense contractor, said he had been looking forward to attending archery, equestrian and BMX events.
"I would like to go but, at the same time, if I don't have tickets, I'm going to leave the Tokyo area," he told Stars and Stripes by phone on Thursday. "I don't really want to be in the neighborhood with all the people around."
A decision will be announced July 16 on the maximum number of spectators for the Tokyo Paralympics, which run Aug. 24 through Sept. 5, according to a message on the ticketing website. Another lottery will be held if the number of tickets already sold exceeds the number of spectators allowed.
Stars and Stripes reporter Hana Kusumoto contributed to this report.
Twitter: @SethRobson1
---
---
---