US is exploring 'all options' in Alkonis case, State Department says
By
Stars and Stripes
August 17, 2022
---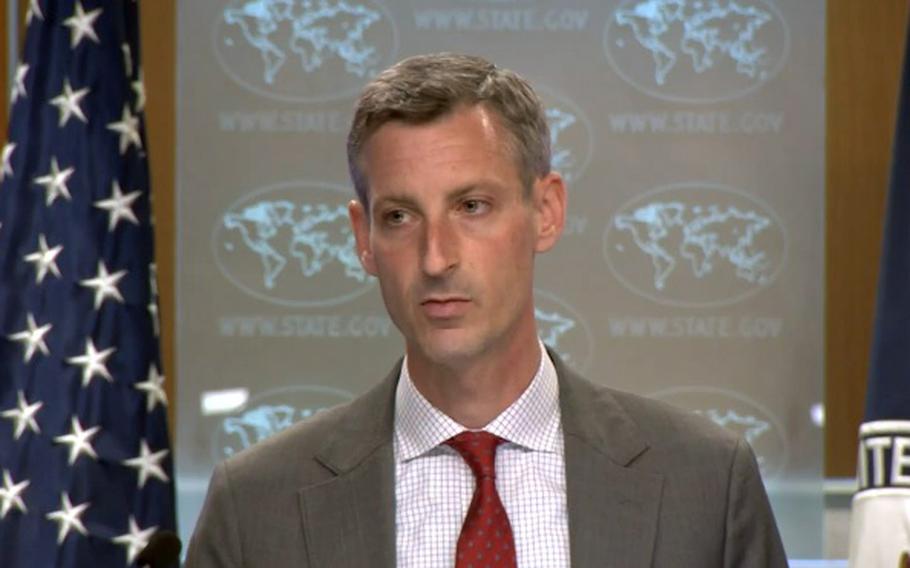 YOKOSUKA NAVAL BASE, Japan — U.S. and Japanese authorities are negotiating for a "successful resolution" to the case of Lt. Ridge Alkonis, a Navy officer serving three years in Japanese prison for a fatal car crash last year, a State Department spokesman said Tuesday.
The State Department, the Department of the Defense and the U.S. Embassy in Tokyo are hoping to find a resolution that is consistent with both countries' laws and existing treaties, according to State Department spokesman Ned Price. He did not elaborate on what a resolution might look like.
"This was a tragic event that resulted in the loss of two precious lives. It's caused tremendous heartache for all involved," Price said at a news conference in Washington, D.C.
Alkonis, 34, of Claremont, Calif., reported to the Tokyo Detention House on July 25 to begin the sentence handed him by the Shizuoka District Court in Shizuoka prefecture. The court found him guilty of negligent driving causing death, after his car plowed into pedestrians and parked cars outside a soba restaurant in Fujinomiya on May 29, 2021. Alkonis his wife and three children were returning from a hike on Mount Fuji.
A woman, 85, died that day; her son-in-law, 54, died June 11, 2021. A second woman, 53, the daughter and wife of the other victims, was injured.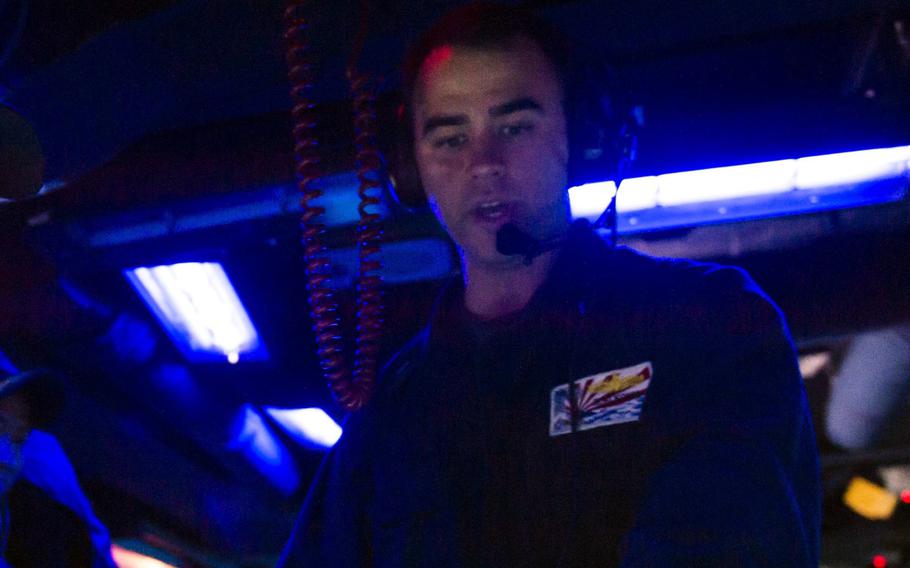 Alkonis — a weapons officer aboard a Yokosuka-based destroyer — testified Aug. 24 that a case of mountain, or altitude, sickness caused him to lose consciousness behind the wheel. The district court judge dismissed that defense, as the Tokyo High Court did when it denied his appeal July 13.
Alkonis' supporters, including U.S. Sen. Mike Lee, R-Utah, and Rep. Mike Levin, D-Calif., have alleged that he received an unfair trial and that aspects of the status of forces agreement with Japan were violated.
SOFA governs the rights and responsibilities of those in Japan affiliated with the U.S. military, including service members, Defense Department civilian employees, contractors and their families.
Alkonis' family also paid $1.65 million in personal compensation to the victims' family, a customary practice in Japan that his family expected would yield a measure of leniency, his mother, Suzi Alkonis, told the Deseret News of Salt Lake City in July.
The politicians have called on President Joe Biden to intervene, pleas echoed by Alkonis' wife, Brittany, and his parents in U.S. media, including the Fox and CBS networks.
Price said Tuesday that U.S. Ambassador to Japan Rahm Emanuel has since spoken with the Alkonis family, along with members of Congress, the U.S. military and the Japanese government.
"Department of State officials here in Washington have also been in touch with their Japanese counterparts at the Japanese embassy here, and the embassy in Tokyo is coordinating with the Department of Defense to provide all appropriate assistance," Price said.
U.S. Forces Japan, headquartered at Yokota Air Base in western Tokyo, continues to "closely monitor" Alkonis' case and remains in contact with Naval Forces Japan, the embassy and the Japanese government, USFJ spokesman Col. Greg Hignite said Wednesday in an email to Stars and Stripes.
---
---
---
---