Japanese appellate court hears Navy officer's plea for lower sentence in crash deaths
By
Alex Wilson and Hana Kusumoto
Stars and Stripes
June 8, 2022
---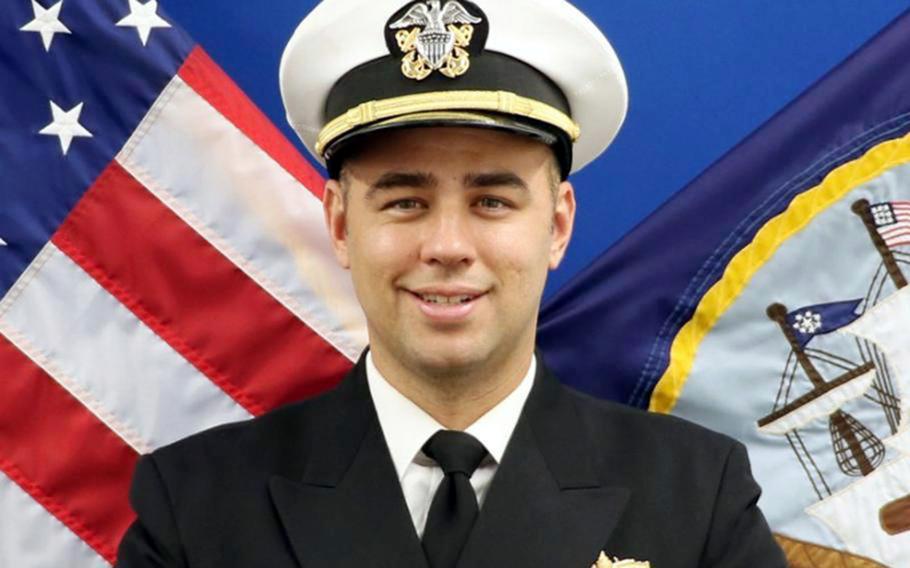 TOKYO – A Navy officer seeking a reduced sentence for a fatal traffic crash last year expressed remorse in a Japanese courtroom Wednesday during a short appellate hearing.
Lt. Ridge Alkonis, 34, is free on bail while he appeals in Tokyo High Court a three-year prison term for causing the deaths of two people and injuring a third in a parking lot in Fujinomiya in May 2021. He is seeking a suspended sentence, in which he serves no time provided he adheres to conditions set by the court.
"I feel the pain, shame and sorrow in every way possible," he testified to the three-judge appellate panel on Wednesday. "I feel the burden of the damage I've caused every minute of every day."
The Shizuoka District Court in October convicted Alkonis of negligent driving resulting in death and injury for the incident on May 29, 2021. The appellate court is expected to rule on Alkonis' appeal on July 13.
Alkonis was driving when he lost consciousness and his car plowed into pedestrians and parked cars outside a soba restaurant in Shizuoka prefecture about two hours from Yokosuka Naval Base, where he was stationed as a weapons officer aboard the destroyer USS Benfold.
A woman, 85, died that day; her son-in-law, 54, died June 11. A second woman, 53, the daughter and wife of the other victims, was injured.
A prosecutor on Wednesday argued that Alkonis' appeal should be dismissed as groundless.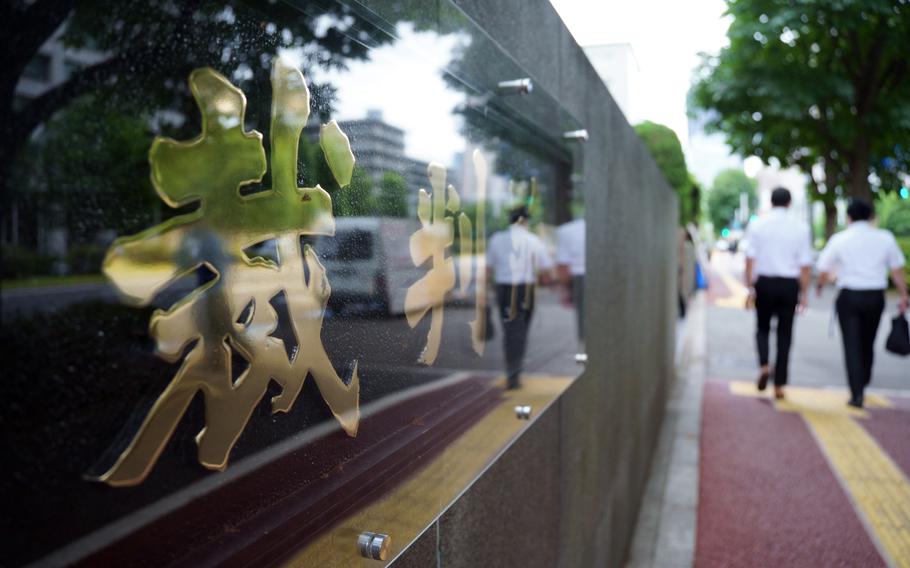 In court, he asked Alkonis if he had prayed for the victims, to which Alkonis replied, "every single day."
Next the prosecutor asked if Alkonis had prayed at the accident site. Alkonis appeared confused by the question but said he had not.
"If that was offensive in any way – that I didn't go – I apologize," he said.
The lieutenant was unaware of any expectation to pray at the site but would have, had he known, Alkonis family spokesman Jonathan Franks told Stars and Stripes by phone Wednesday.
Alkonis testified Aug. 24 that a case of mountain, or altitude, sickness caused him to lose consciousness behind the wheel. Alkonis, his wife and their three children were returning from a trip to Mount Fuji at the time. Shizuoka District Judge Kumiko Maesawa rejected Alkonis' explanation and found him guilty.
His defense attorney in court Wednesday said Alkonis has expressed remorse and paid $1.6 million in compensation to the victims' families. Alkonis, his left arm in a cast, said the crash changed his and his family's lives.
He was hit by a car last month while bicycling, a result of being barred from driving in Japan, he said in court. He also said he and his wife are taking anxiety medication and their children are having difficulty in school and in their social lives.
The Alkonis family feels "deep sympathy" for the victims' families, Franks said. But, he added, taking Alkonis from his wife and children "would only compound this tragedy."
High Court Judge Akira Ando said the court accepted the prosecution's one piece of evidence and three of nine pieces of evidence submitted by Alkonis' defense. The nature of that evidence was not disclosed in court.
---
---
---
---