Navy officer appeals 3-year Japanese prison term for fatal crash last year
By
Alex Wilson and Hana Kusumoto
Stars and Stripes
June 3, 2022
---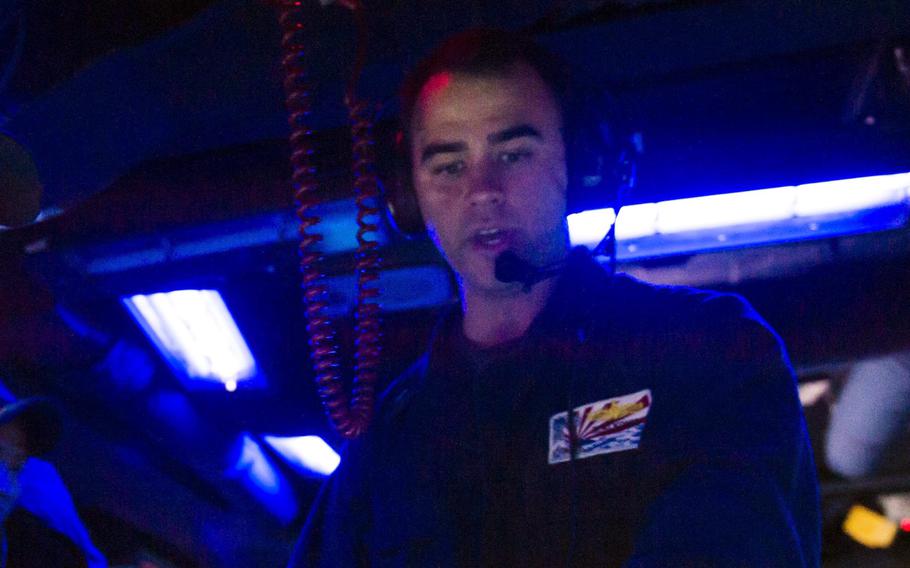 TOKYO – A U.S. Navy officer sentenced to three years in a Japanese prison for a fatal car crash last year is seeking a lesser sentence.
Lt. Ridge Alkonis, 34, is scheduled to go before the Tokyo High Court on Wednesday to appeal the punishment imposed by the Shizuoka District Court on Oct. 18.
Alkonis is seeking to have his three-year prison term reduced to a suspended sentence, said his spokesman Jonathan Franks. A suspended sentence is, in effect, probation.
Alkonis and his family "are people who deeply respect the country of Japan and the Japanese people," Franks told Stars and Stripes by phone Friday. "His services have been to the benefit of both the Japanese people and the American people in many respects. All they're asking for is the fair application of Japanese law, and to date, it doesn't feel like he's gotten one."
In Japan, the defense or prosecution may appeal a district court decision to the high court in what is known as a "koso" appeal. These cases are typically handled by a three-judge panel.
Either side may appeal the high court ruling to the Supreme Court of Japan.
Alkonis was driving with his family on May 29, 2021, when he crashed into pedestrians and parked vehicles at a soba restaurant parking lot in Fujinomiya, about two hours from Yokosuka Naval Base. Alkonis was stationed there as a weapons officer assigned to the guided-missile destroyer USS Benfold.
A woman, 85, died that day as a result of the crash; her son-in-law, 54, died in a hospital on June 11. A second woman, 53, the daughter and wife of the victims, suffered bruises to her knees and elbows.
Alkonis testified Aug. 24 that a case of mountain, or altitude, sickness caused him to lose consciousness behind the wheel. Alkonis, his wife and their three children were returning from a trip to Mount Fuji when the incident occurred.
However, Shizuoka District Judge Kumiko Maesawa rejected Alkonis' defense, and referred to his testimony at his first hearing, in which he said he had felt fine when he left Mount Fuji.
The symptoms of altitude sickness typically improve as a person descends to lower altitude, the judge said in October.
Alkonis appealed Maesawa's ruling within two weeks. Franks said the appeal doesn't detract "from our deep sympathy for the families of the Japanese victims."
A $1.65 million settlement paid to the victims' families is evidence of his sympathy and the deaths will "haunt Lt. Alkonis the rest of his life," Franks said.
Alkonis is free on bail pending the result of his appeal, Franks said. He also remains on active duty, Naval Forces Japan spokeswoman Cmdr. Katie Cerezo told Stars and Stripes by phone on Friday.
"At every stage of this process we have provided, and will continue to provide, the Alkonis family with the whole-person care and support they need, as we do for all SOFA members who face criminal prosecution while in Japan," she said.
SOFA is the status of forces agreement, which outlines the rights and responsibilities of those in Japan with the U.S. military.
---
---
---
---