Yokosuka-based officer fell asleep at the wheel before fatal car crash, indictment says
by
Hana Kusumoto
Stars and Stripes
June 22, 2021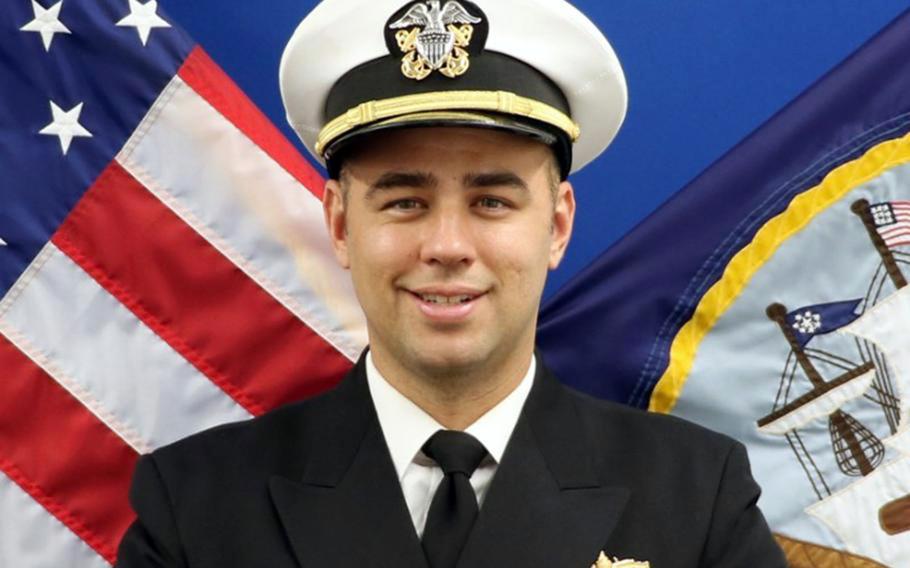 NUMAZU, Japan — A U.S. naval officer has been formally charged with negligent driving resulting in death and injury following a May 29 accident that killed two people in Shizuoka prefecture.
Lt. Ridge Hanneman Alkonis, 33, a weapons officer aboard the destroyer USS Benfold, had fallen asleep at the wheel before crashing his car into parked vehicles and pedestrians at a soba restaurant's parking lot, according to an indictment from the Shizuoka District Public Prosecutors office in Numazu.
The incident happened at about 1 p.m. in the Yamamiya district of Fujinomiya, a city that's about two hours from Yokosuka Naval Base.
Alkonis, who police say was not hurt in the crash, continued to drive after he felt sleepy and "could have gotten in a situation that could make it difficult to gaze ahead," according to the indictment.
The sailor's car crashed into an empty vehicle at about 25 mph, causing a chain-reaction accident involving five cars, according to the indictment and police statements.
One of the vehicles struck and pinned an 85-year-old woman who died that afternoon at a nearby hospital, the document said. A 54-year-old man, who was pinned while getting behind the wheel of his car, was hospitalized and died on June 11.
A 53-year-old woman suffered bruises to her knees and left elbow that took about a week to heal, according to the indictment.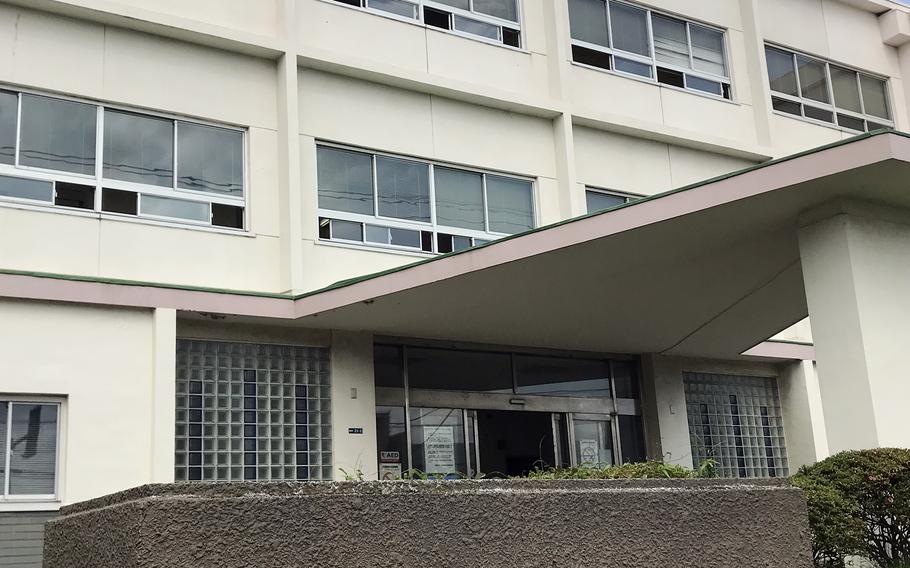 A court date for Alkonis had not been scheduled as of Monday, said a spokesman for the Shizuoka District Court in Numazu. Japanese officials typically speak to the media on condition of anonymity.
Japanese police are leading the investigation into the crash, Naval Forces Japan spokeswoman Cmdr. Katie Cerezo said in an email Tuesday.
"The Navy takes all incidents involving our personnel very seriously," she said.
In October, Alkonis won first prize in an essay contest about mine warfare that was sponsored by the Mine Warfare Association and published in Proceedings, the U.S. Naval Institute's monthly magazine.
Stars and Stripes reporter Seth Robson contributed to this report.
Twitter: @HanaKusumoto