2 former military housing employees dodge jail time for defrauding the Air Force
By
Stars and Stripes
September 12, 2022
---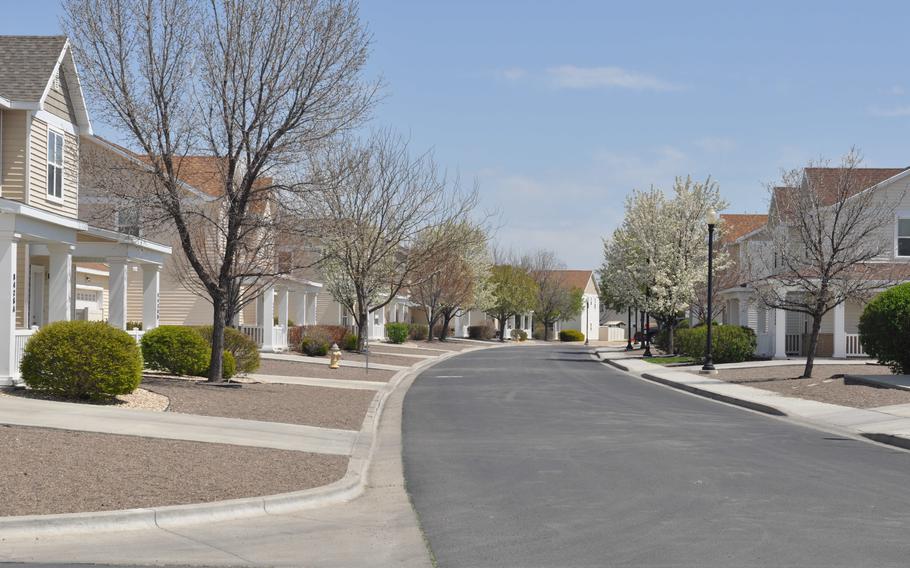 Two former employees of a private company that manages military family housing will avoid jail time after pleading guilty to federal charges in a scheme to collect unearned financial bonuses from the Air Force, according to court records.
Stacy Cabrera, 49, of Converse, Texas, was sentenced Thursday to two years of probation for pleading guilty to one count of conspiracy, according to records from the U.S. District Court for Washington, D.C. Rick Cunefare, 63, of Glendale, Ariz., also was sentenced Thursday to two years of probation and a $5,000 fine for pleading guilty to major fraud against the United States. The Justice Department announced plea agreements with the two in June 2021.
Both worked for Balfour Beatty Communities, a private company that pleaded guilty to fraud charges in December and was sentenced to pay $65 million in restitution to the military and criminal fines. It still holds contracts with the military to manage housing at 55 Air Force, Navy and Army bases across the country.
The company and the employees admitted to altering maintenance work orders to receive financial bonuses from the military.
The incidents occurred from 2013 to 2016 while Cabrera was the community manager at Joint Base San Antonio-Lackland Air Force Base in Texas, and Cunefare was a regional manager who directly supervised community managers for military family housing at Lackland Air Force Base in Texas, Travis and Vandenberg Air Force bases in California, Tinker Air Force Base in Oklahoma, and Fairchild Air Force Base in Washington state, according to court documents.
Their actions brought Balfour Beatty about $3.5 million in bonus money that it did not earn, according to the Justice Department.
In an open letter to the court, Cabrera described how she was asked by the corporate office on several occasions to change the completion times and/or dates on work orders to make certain the company reached quarterly goals.
"I didn't recognize I was doing anything illegal, immoral, or unethical. I was following orders," she wrote. "I realize now that just because my actions weren't committed with malice intent, it doesn't mean I haven't done anything wrong. I am deeply sorry that I did not use better judgment to do what was right instead of what I was told."
Balfour Beatty has continued to face scrutiny since it and its employees pleaded guilty to criminal charges last year. A Senate investigation released in April found the company has continued with similar actions this year at Fort Gordon, Ga. Their mishandling of maintenance requests threatened the health and safety of families, according to the Senate report from the Permanent Subcommittee on Investigations, which is part of the Senate Committee on Homeland Security and Governmental Affairs.
Based on those findings, the Army launched its own investigation into Balfour Beatty's management of the Georgia base, which is still ongoing. Balfour Beatty said Monday in a statement that the company has taken "significant steps" since 2019 to improve operations and increase oversight, including in its ethics and compliance training programs for all employees. It implemented an operations assurance plan as a safeguard for ongoing compliance with internal policies and procedures.
"Our primary focus is providing our service members and their families with safe, quality homes supported by prompt and effective customer service and maintenance support. We remain dedicated to working with residents, military housing advocacy groups, and our partners in Congress and the [Defense Department] to deliver on our commitments for the long term," according to the statement.
---
---
---
---