Episode 5: Why the tenant bill of rights still isn't working for military families
By
Stars and Stripes
May 26, 2022
---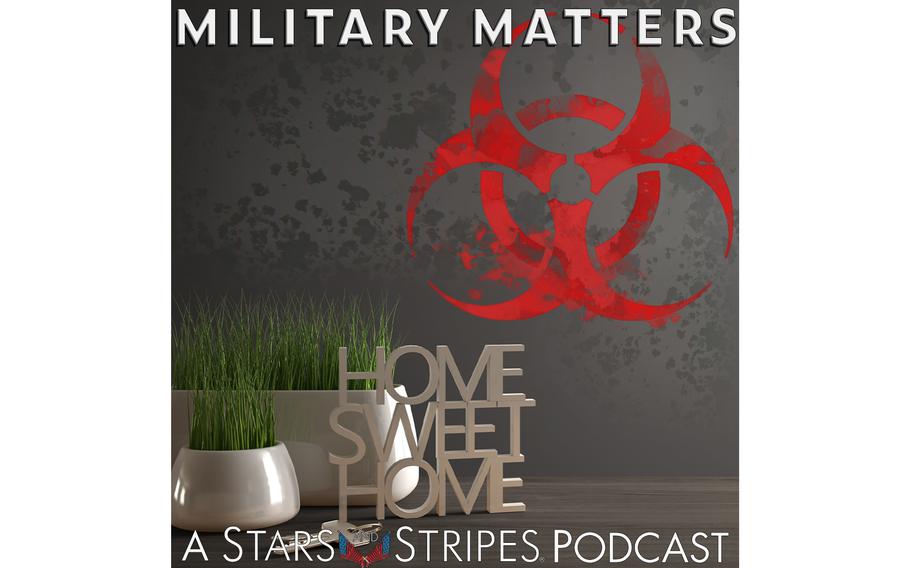 The tenant bill of rights, meant to protect families living in military housing, was established with the 2020 National Defense Authorization Act. Unfortunately, not much seems to have improved for military families two years later.
In this episode of Military Matters, host Rod Rodriguez and Stars and Stripes reporter Rose Thayer look into why the tenant bill of rights has failed to help military families struggling with substandard housing. Such is the case for Navy spouse Alexis Jennings and her husband, James, who are still dealing with fallout from a water leak in their home on Camp Pendleton, Calif., in June 2021.
"Once we sent in our request for dispute resolution, we were supposed to have an inspection within, I believe, seven days of submitting our request; that did not happen," Jennings said. "I believe in our case, it extended actually over 30 days for the inspection after we submitted our request for dispute resolution. So that was the first red flag."
Jennings said her request to have a third party investigate the situation — something she and her family were entitled to in the dispute resolution process — was denied by Camp Pendleton's government housing office. Five months ago, the base commander told Jennings to let the housing company the base is contracted with, Liberty Military Housing, come in to make renovations. But Jennings told Thayer the only thing that has happened was that a worker came by to fix a leaking water spigot outdoors.
Jennings and her family, including four children, are still living in the home. Liberty will not relocate the family until Jennings and her husband sign a displacement agreement, she said.
"In my view, it's essentially, if you want to get out of that unsafe home, you need to release us of these financial liabilities," she said. "And I feel that that's unjust and unfair for our family, as well as, you know, every other military family who's going through this."
Thayer also spoke with Rachel Christian with Armed Forces Housing Advocates, who is working with senators and representatives on Capitol Hill to strengthen the tenant bill of rights by adding real consequences for installations and companies that do not follow them.
"I have witnessed every single one of these rights be trampled on by either the housing company or by the government housing offices themselves," Christian said. "I would like to say that there are some successful cases that we have seen of families being able to cite that they have these rights, because previously that was not the case. And it did move in a positive direction, but it's not actually changing the actions of the housing companies or the actions of the DOD."
You can find Military Matters on Twitter @stripesmmpod.
Follow Jack Murphy on Twitter @jackmurphyrgr, Rod Rodriguez @rodpodrod and Stars and Stripes reporter Rose L. Thayer @Rose_Lori.
A transcript of the episode can be found here.
Go to www.stripes.com use promo code PODCAST and save 50% on your digital subscription.
---
---
---
---