Army veteran who lost both legs in Iraq sprints for Team USA at Tokyo Paralympics
by
Seth Robson
Stars and Stripes
September 4, 2021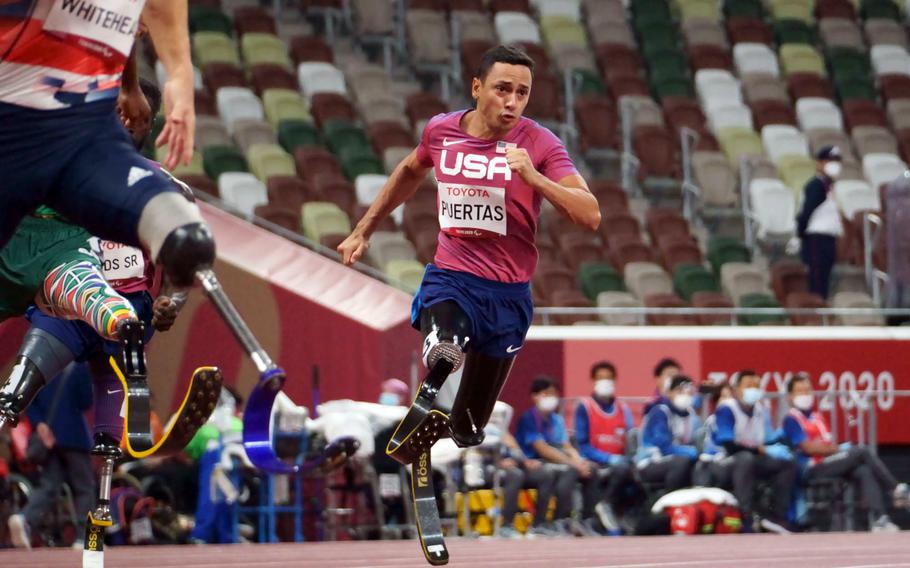 TOKYO – A former U.S. soldier who lost both legs to a roadside bomb in Baghdad sprinted in a Paralympic 200-meter final on Friday.
Luis Puertas, 34, of Orlando, Fla., was riding in a convoy while deployed to Iraq's capital city in 2006 when his Humvee was hit by deadly bomb called an explosively formed penetrator, he told Stars and Stripes after his race.
The penetrators can fire a slug of high-density metal up to 6,500 mph.
Puertas, a specialist with the Army's 4th Infantry Division, had both legs blown off immediately by the blast.
Six months after losing his legs, he ran in the Army Ten-Miler in Washington, D.C., he said.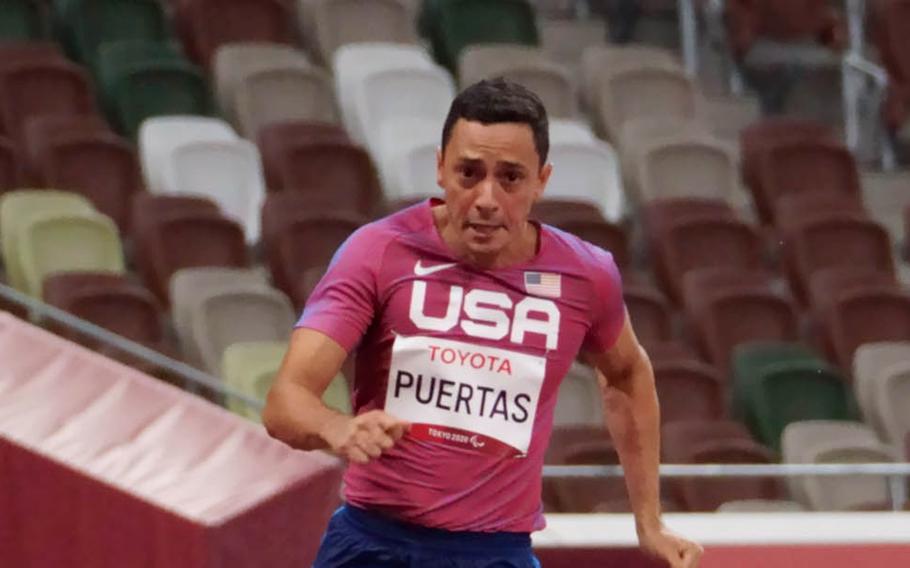 Puertas said he was inspired to run by his old squad leader in Iraq, Richard McColloch, who had deployed multiple times and guarded the Tomb of the Unknown Soldier at Arlington National Cemetery, Va.
"He called me every day and asked if I was training, and one day he came and we did it," Puertas said. "We will never abandon each other no matter how bad life gets."
In 2012, after watching Britain's Richard Whitehead, a double knee amputee, sprint to a world record and gold medal in the 200 meters at the London Paralympics, Puertas was inspired to sprint for gold.
"I want to be that guy," he said in an undated article on the Team USA website. "I want the crowd roaring for me."
The high-tech running blades Puertas used in Tokyo would be an advantage in distance running, he told Stars and Stripes, but don't provide any boost beyond what a sprinter would achieve running with their legs.
"What it gives you is what you don't have," he said.
On Friday evening at the National Stadium in Tokyo, Puertas ran the 200 meters in 25.4 seconds, placing fourth in a race won by South African Ntando Mahlangu in 23.59 seconds.
"It's an honor to represent my country," he said. "I represented it before in a much more dangerous way. This is more relaxing and easy."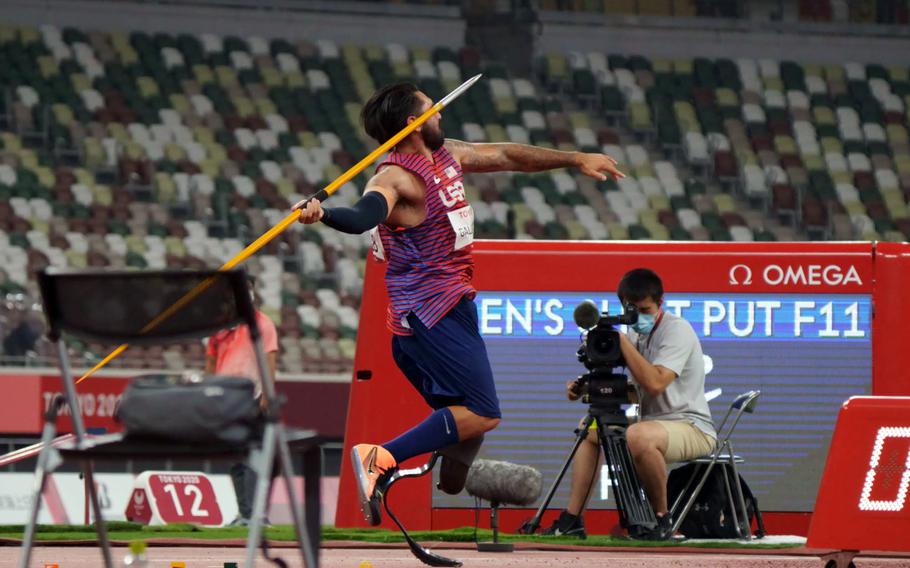 Puertas was one of three U.S. military veterans who competed in the Tokyo Paralympics' track-and-field events.
Scot Severn, 53, of Caro, Mich., placed seventh in shotput Aug. 29 with a throw of 7.36 meters. He became a quadriplegic after being struck by lightning while on duty with the Army Reserve in his home state.
Javelin thrower Mike Gallardo, of Los Angeles, an Army veteran who lost a leg in 2007 after his vehicle was hit by a pair of roadside bombs in Iraq, threw 54.72 meters to finish in seventh place in his event Monday.
---
---
---