Landmark NATO summit concludes with US pledge of $800 million more in arms to Ukraine
By
Stars and Stripes
June 30, 2022
---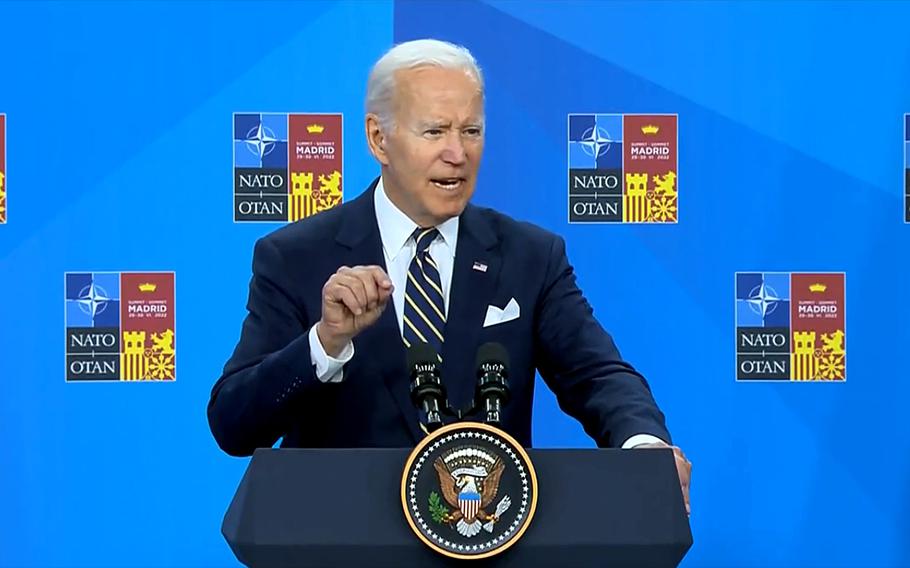 President Joe Biden said Thursday that the U.S. soon will send Ukraine a further $800 million in weaponry, including advanced rocket systems, as part of the long-term American commitment to the country.
"As long as it takes, so Russia cannot in fact defeat Ukraine and move beyond Ukraine," Biden told reporters at the conclusion of NATO's summit in Madrid.
Biden said U.S. support must endure even as the U.S. faces its own struggles in the form of soaring inflation and exorbitant gas prices, which have been made worse by the Russia-Ukraine war.
During the summit, the U.S. and other allies took significant steps toward transforming the 30-nation military pact. Among them, members agreed to invite Sweden and Finland to join the alliance.
A new strategic concept that named Russia a top threat and China a challenger to Western security also was finalized.
Biden announced that the U.S. military will expand missions in Europe in a variety of ways, including the establishment of a permanent garrison for the Army in Poland.
All of the changes stem from the U.S. and NATO's reaction to the war in Ukraine. Biden said the end result thus far of Russian President Vladimir Putin's war is an alliance more unified than ever.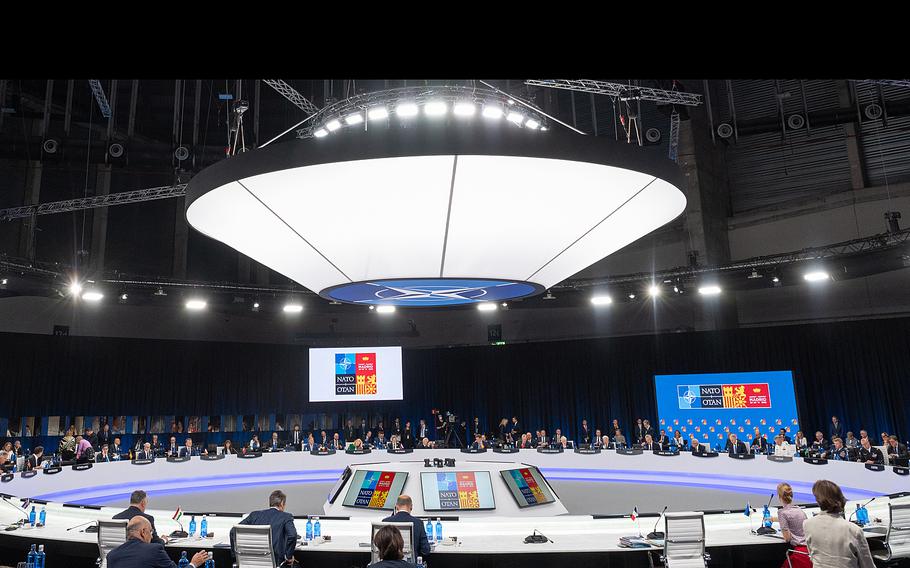 "Before the war started, I told Putin that if he invaded Ukraine that NATO would not only get stronger, we would get more united," Biden said. "And that is exactly what we see today."
The summit was a showcase for how dramatically the tone among allies has shifted since the end of the previous U.S. administration, during which NATO gatherings were marked by President Donald Trump's hectoring of members to pony up more money for defense.
Most allies still fall far short of the NATO benchmark of 2% of national GDP to be spent on defense by 2024. Only nine of NATO's 30 members will hit that figure in 2022, according to NATO.
But Biden heaped praise on members for moving in the right direction, especially Germany, which he singled out for its recent pledge to hit the 2% mark in the near future.
"Allies across the board are stepping up, increasing defense spending," he said.
While pressure during the Trump era was arguably one of the factors that has led to increased defense expenditures in recent years, reaction to Russia's attack on Ukraine also has forced allies to rethink their approaches. Germany in particular has called Russia's war a watershed moment.
In Ukraine, Biden said Russia has fallen short on its initial objective to take the whole of the country. For example, Ukraine's resistance forced Moscow to retreat from Kyiv and concentrate its efforts in the east.
"Ukraine has already dealt a severe blow to Russia," Biden said.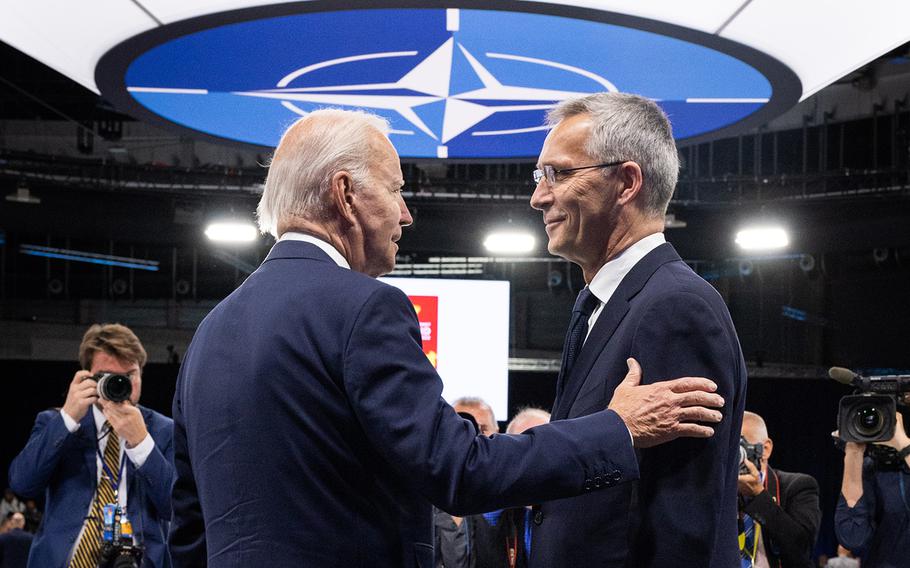 But Ukrainian forces have suffered heavy losses in recent weeks under Russian artillery bombardments. Still, Biden highlighted as a sign of progress Ukraine's retaking Thursday of Snake Island, a strategic Black Sea outpost that Russia had held since the beginning of the war.
While Russia continues to rake in record profits from gas and oil exports, despite extensive economic sanctions, the broader Russian economy also has taken a hit, Biden said. He put the blame for the high global gas prices squarely on the Kremlin.
"The reason why gas prices are up is because of Russia. Russia, Russia, Russia," he said.
But that raises the question of how long public support in the U.S. can hold for backing Ukraine if the result is a premium at the gas pump.
When asked how long Americans should be willing to pay more, Biden said he is looking for ways to bring costs down, such as marshaling support for a cap on how much countries can pay for Russian energy supplies. But the effectiveness of such measures is unknown.
In the meantime, "the United States is rallying the world to stand with Ukraine," Biden said.
---
---
---
---