US to augment military's air defenses in Europe and establish permanent garrison in Poland, Biden says
By
Stars and Stripes
June 29, 2022
---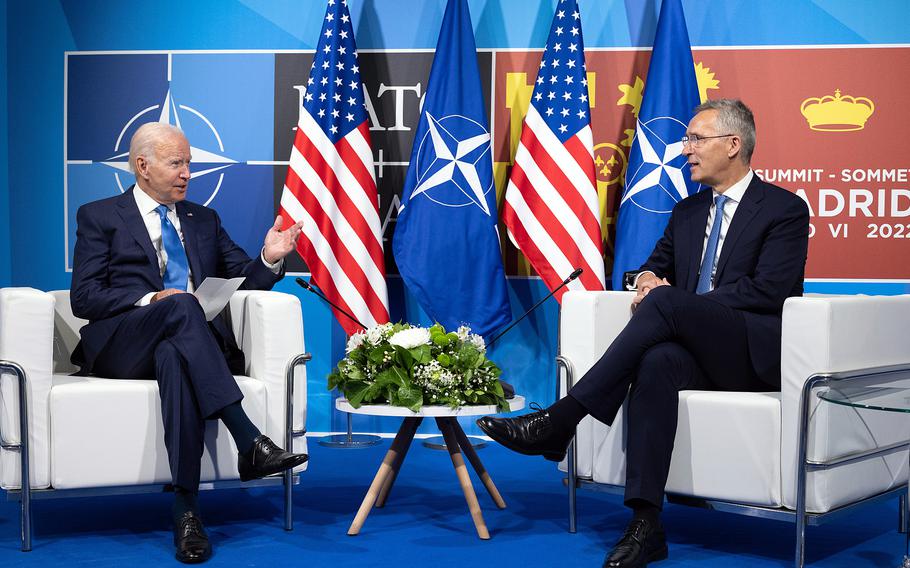 The U.S. will add air defenses in Germany and Italy, establish a permanent Army garrison in Poland and put additional warships in Spain, President Joe Biden announced Wednesday as NATO's summit in Madrid got underway.
Biden said the U.S. Army's V Corps headquartered in Poland will become permanent, and a new rotational brigade will operate out of Romania, giving the military a boost in the strategic Black Sea region.
In Poland, V Corps' forward post will be a garrison headquarters with a field support battalion assigned to it, according to the Pentagon.
"These forces — the first permanent U.S. forces on NATO's Eastern Flank — will improve our command and control capabilities," the Pentagon said in a statement.
Some of Biden's announcements could have referred to plans that were already in the works, such as the decision to put two F-35 squadrons in the United Kingdom. But the addition of air defenses in Germany and Italy appears to be a new measure.
"We are sending an unmistakable message that NATO is strong and united," Biden said.
Adding firepower in Europe has been a high priority for the Army in recent years as it seeks to bring back at least some of the weapons stocks that were commonplace during the Cold War.
In Germany, the United States will station an air defense artillery brigade headquarters, a short-range air defense battalion, a combat sustainment support battalion headquarters and an engineer brigade headquarters — adding 625 military personnel in all, the Pentagon said.
And in Italy, a short-range air defense battery with 65 troops will be set up.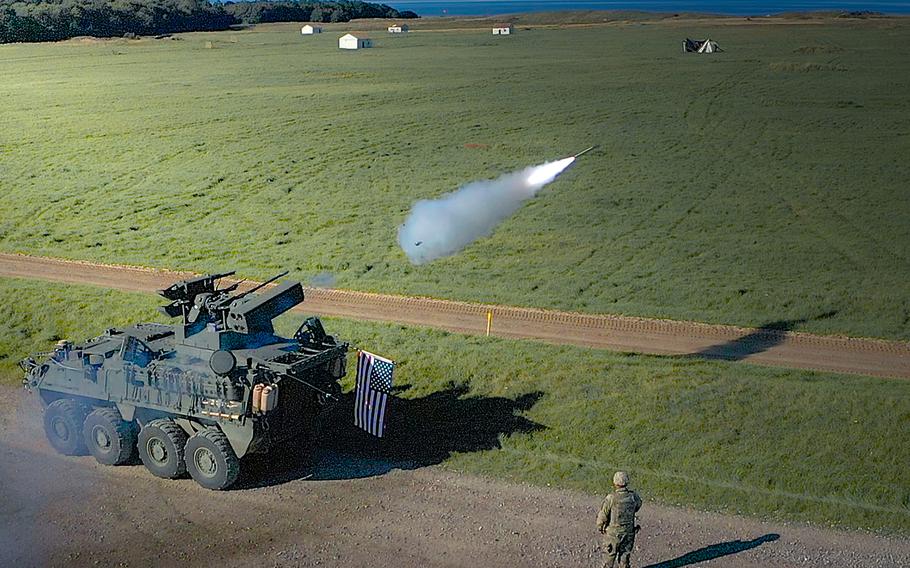 The U.S. also will enhance rotational deployments to the Baltic region with a mix of armored, aviation, air defense and special operations forces, the White House said. The commitment of an additional Army brigade in Romania also means two such units will now be operating on a rotational basis in Europe. The Army also has a rotational tank brigade based mainly in Poland.
Biden's announcement set the stage Wednesday in Madrid, where allies agreed to a new strategic concept that will serve as a guidepost for the alliance for the next decade.
The document, which calls Russia NATO's top security threat, also named China as a new challenger to the Western military alliance.
Allies also backed a series of moves that focus on strengthening defenses along the eastern flank, including increasing the size of the quick-reaction force from 40,000 to 300,000 troops.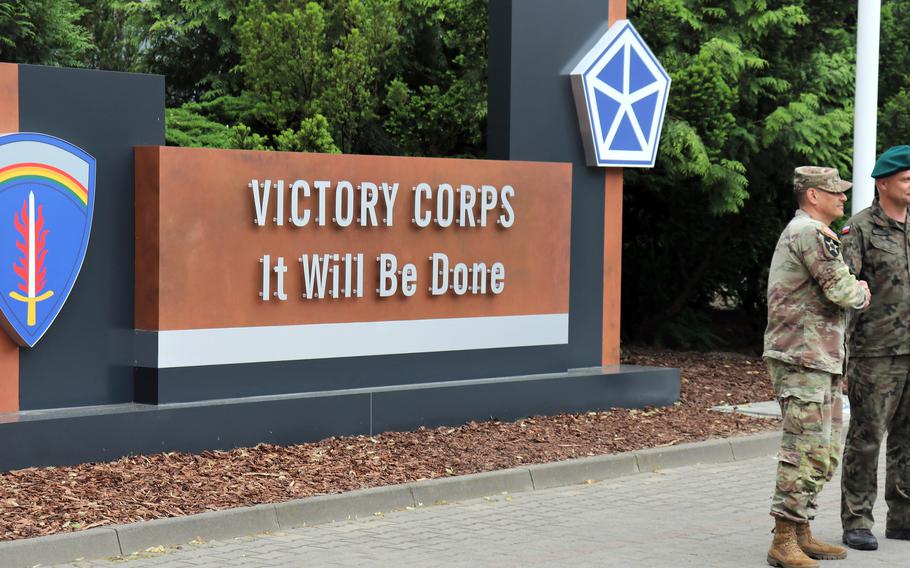 NATO Secretary-General Jens Stoltenberg said Wednesday that he expects the expanded NATO Response Force to be operational by next year.
Allies agreed to increase the size of multiple multinational battlegroups operating along the alliance's eastern flank, where more heavy weaponry will be positioned for quick access in a crisis.
"We meet in the midst of the most serious security crisis we have faced since the Second World War," Stoltenberg said. "And we see that allies are able to demonstrate unity."
Still, the NATO commitments for troop boosts in the east could fall short of some expectations. The Baltic states and Poland had hopes for significant increases in the numbers of forces permanently stationed in their respective countries.
It wasn't immediately clear whether Biden intends to push the total of F-35 squadrons based in the U.K. from two to four, but that appears unlikely. The U.S. also will increase the number of destroyers in Rota, Spain, from four to six, something commanders in Europe have sought for years.
During talks Wednesday, allies also formally invited Finland and Sweden to become members of NATO, an expected move made possible after a breakthrough in negotiations Tuesday between the two countries and Turkey.
---
---
---
---