NATO ties to Finland and Sweden could aid US with useful tactics for the Pacific, naval experts say
By
Stars and Stripes
June 28, 2022
---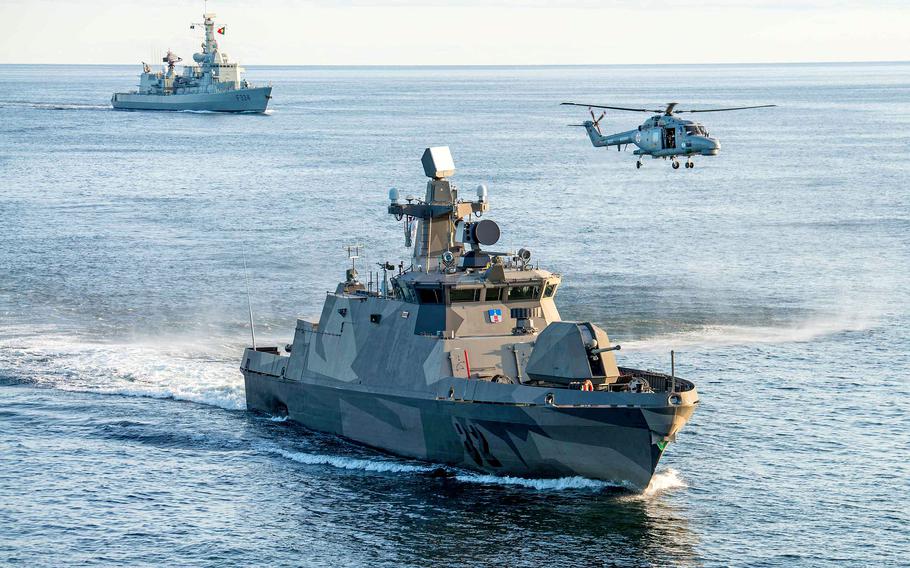 If Sweden and Finland succeed in joining NATO, their addition could provide the fringe benefit of enhancing U.S. strategies and tactics against a rival far removed from Atlantic waters, according to analysts.
Navy and Marine Corps personnel carrying out operations to deter China would do well to pick up some pointers from their counterparts in the two aspirants to the trans-Atlantic alliance, they say.
The Swedish and Finnish navies excel in exploiting the geography of the Baltic Sea region by using small, elusive, missile-armed surface patrol craft and conventional submarines to mask their whereabouts, said James Holmes, who chairs the maritime strategy program at the U.S. Naval War College in Newport, R.I.
Honed by decades of countering Russian aggression, the skills of their naval forces include proficiency at operating near islands or major landmasses and mingling with nonmilitary surface traffic to elude detection, tracking and targeting.
Such a skill set would be "useful in expeditionary advanced base operations, the U.S. Marine Corps' concept for fighting in the western Pacific," Holmes said, adding that the same abilities also would be useful for stiffening Taiwan's defense.
"If you want to go small, as the U.S. Navy and USMC talk all the time about doing, then why not ask those who are small and thus clever at harnessing such advantages as they have?" Holmes said.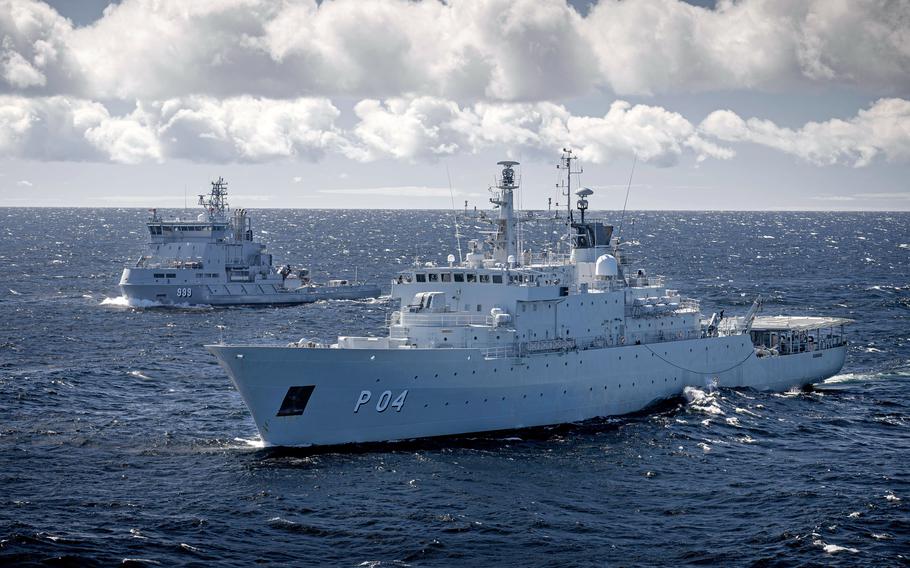 Sweden and Finland formally applied in May for NATO membership, but Turkey objected, citing concerns about their perceived support for Kurdish groups that Ankara considers terrorist organizations. Earlier this month, Turkey threatened to delay the membership process by as much as a year.
On Tuesday, Turkish President Recep Tayyip Erdogan dropped his objections during a meeting with Swedish and Finnish leaders ahead of this week's NATO summit in Madrid. The next step is for the legislatures of each ally to grant approval.
Lessons on topics such as how to use topography to evade detection by an aggressor could come more easily for American sailors and Marines if Sweden and Finland are admitted to NATO, said Bryan Clark, director of the Hudson Institute's Center for Defense Concepts and Technology.
Their navies also could deploy ships with NATO carrier strike groups, further increasing learning and integration opportunities, Clark said. Both countries are closely aligned with the U.S. and NATO, frequently participating in exercises such as the U.S.-led BALTOPS.
But their partner status means they are not part of the alliance command structure, which limits their ability to fully integrate, Clark said.
Holmes, Clark and other analysts also stress that the potential benefits of accepting the two countries into NATO must be measured against the additional commitments the alliance would shoulder, such as helping Finland defend the more than 800-mile border it shares with Russia.
"(Sweden and Finland) would need a lot of help from NATO and the U.S. to defend themselves if Russia really wanted to invade," said Mark Cancian, a senior adviser at the Center for Strategic and International Studies.
As a direct result of Russia's unprovoked full-scale invasion of Ukraine on Feb. 24, both countries jettisoned decades of neutrality and sought to bring their national defense under NATO's collective security umbrella.
Russian President Vladimir Putin cited NATO's enlargement in the former Moscow-dominated Eastern bloc as one supposed justification for attacking Ukraine, which for several years has expressed a desire for membership in the alliance.
Defense Secretary Lloyd Austin said Putin's calculations had backfired, as the accession of Finland and Sweden would bring more NATO to Russia's doorstep, not less.
NATO and the U.S. have more to gain than lose if Sweden and Finland join the alliance, said retired Adm. James Foggo, who led U.S. Naval Forces Europe-Africa and Allied Joint Forces Command Naples from 2017-2020.
Admitting them would make NATO more robust, give it more capability and provide more security, said Foggo, who is now the dean of the Center for Maritime Strategy at the Navy League. And regardless of alliance status, if Russia invaded Finland, the conflict likely would soon spill over into a NATO country, requiring intervention, he said.
"So why not extend that forward perimeter even further along the border of a sovereign nation who is friendly to the West, a good ally and a good partner and frankly an exceptional fighting force?" Foggo said.
---
---
---
---