NATO chief previews major force increase expected to pass at 'transformative' summit
By
Stars and Stripes
June 27, 2022
---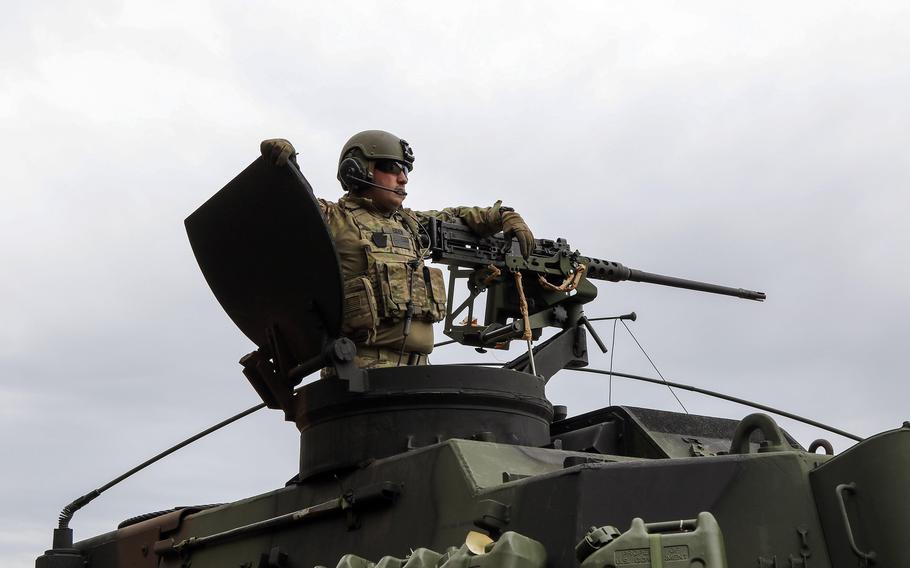 Leaders of NATO countries meeting in Madrid this week will agree to a more than sevenfold increase its quick-reaction force as well as take a series of other steps to thicken defenses in the east, the top alliance official said Monday.
The response force now stands at roughly 40,000 troops, but that number will swell to more than 300,000, Secretary-General Jens Stoltenberg said on the eve of Madrid Summit.
Describing the summit as "transformative," Stoltenberg also said allies will adopt a new strategic concept that will guide NATO's direction in the coming years.
"Together, this constitutes the biggest overhaul of our collective deterrence and defense since the Cold War," he said.
Events in Ukraine, where Russia launched a full-fledged war in February, have prompted allies to take steps to better reinforce countries to the east and be able to respond faster in the event of Russian aggression on NATO turf.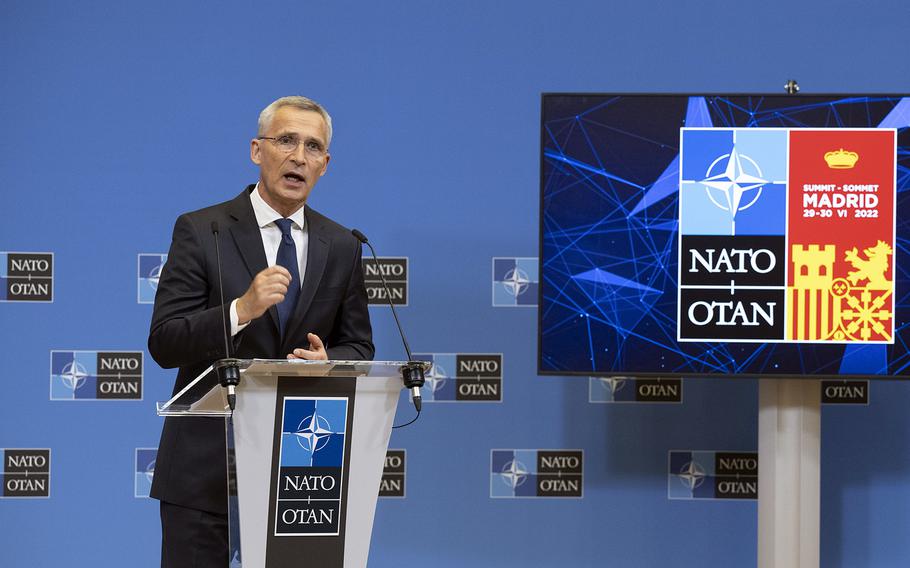 The new strategic concept will state the obvious: that Russia is NATO's top security threat. And for the first time, China's military rise will also be accounted for in the strategy document, Stoltenberg said.
The summit will bring the first official update to NATO's strategic concept since 2010, when allies characterized Russia as a potential partner and the war in Afghanistan was on the top of the NATO agenda. 
President Joe Biden will lead discussions in Madrid, where the prospective NATO membership of Finland and Sweden also will be under discussion.
It's not yet clear whether the two countries will be invited into the alliance during talks, given Turkish opposition. However, Turkish President Recep Tayyip Erdogan will meet with his Finnish and Swedish counterparts in Madrid to work toward a resolution, Stoltenberg said.
On troop increases along NATO's eastern flank, allies now appear inclined toward making incremental adjustments rather than overhauling how forces operate in the region.
One measure likely to be agreed to is expanding the size of multinational battlegroups in the east to brigade-size levels, Stoltenberg said. While he didn't specify how many troops that would involve, brigades generally range between 3,000 and 5,000 people.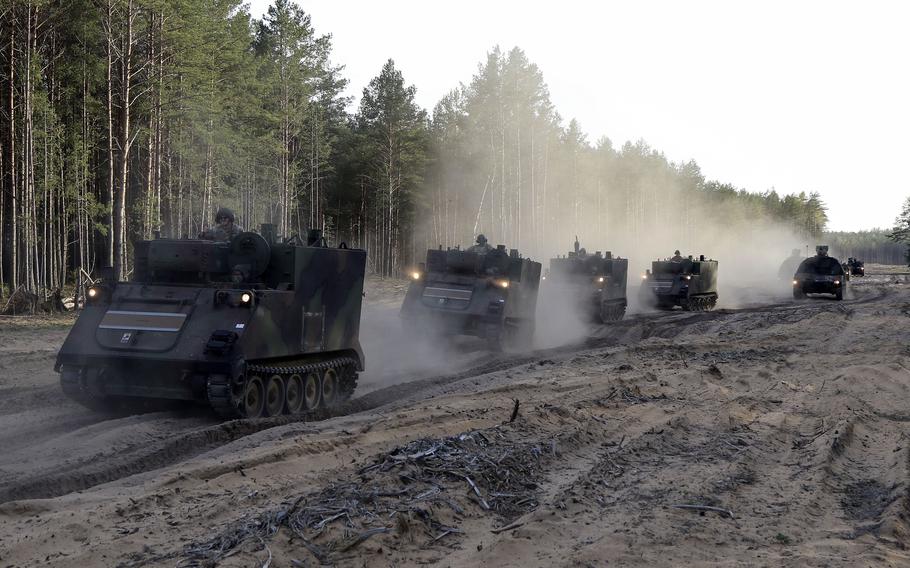 However, only some of NATO's eight current battlegroups would get such a boost, Stoltenberg said. While he didn't provide a breakdown of the troop increases, he said Lithuania is one of the countries likely to get a boost.
Other initiatives on the table involve more pre-positioned weaponry and air defenses as well as updated defense plans that pair forces to defend specific allies in the east, Stoltenberg said.
"These troops will exercise together with home defense forces, and they will become familiar with local terrain, facilities and our new pre-positioned stocks so that they can respond smoothly and swiftly to any emergency," Stoltenberg said.
Allies are gathering in Madrid as defense expenditures continue to rise in NATO. For the eighth consecutive year, European members and Canada collectively spent more, Stoltenberg said.
Nine members also reached the NATO benchmark that calls for dedicating 2% of GDP to national defense budgets.
For the U.S., getting allies to pay more has long been top priority, especially during the administration of former President Donald Trump, who routinely blasted members states such as Germany for failing to invest enough in the defense of Europe.
Stoltenberg said 19 of NATO's 30 members now have plans to get to the 2% mark by 2024 and five others soon thereafter.
"Two percent is increasingly considered a floor, not a ceiling," Stoltenberg said.
---
---
---
---