New leaders installed at US military commands in Europe that Russian invasion has returned to forefront
By
Stars and Stripes
June 28, 2022
---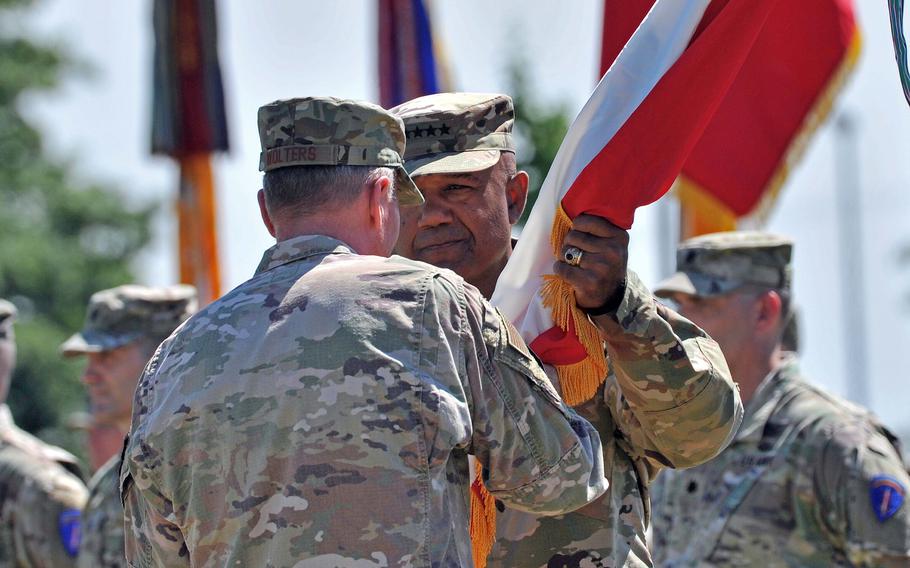 STUTTGART, Germany — U.S. soldiers and special operations troops in Europe got new commanders Tuesday as leadership changed hands for two headquarters at the center of the military's response to Russia's war on Ukraine.
Gen. Darryl Williams, who previously served as superintendent of the U.S. Military Academy in West Point, N.Y., brings with him extensive experience on the Continent as head of U.S. Army Europe and Africa.
U.S. European Command's Gen. Tod Wolters said Williams' 39 years of active-duty experience, which includes stints in key NATO roles, made him the best fit at a "pivotal phase" marked by the Russia-Ukraine war.
For the U.S., Russia's unprovoked invasion has resulted in a sharp increase in troops sent to Europe, where forces are focused on deterring potential aggression and helping to manage the flow of weapons for delivery to Ukraine.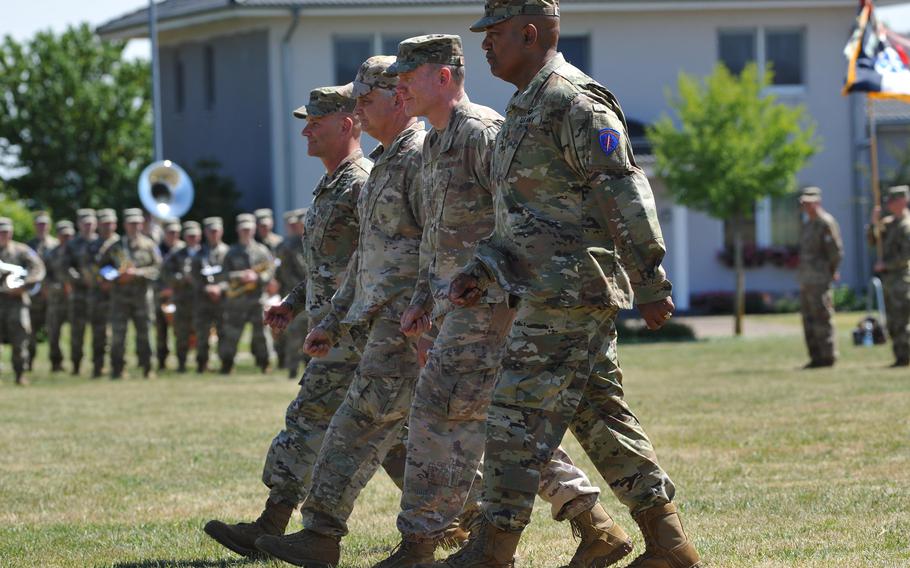 "We know this: This component has led from the front to serve that cause and support Ukraine," Wolters said.
Williams said during a ceremony at USAREUR-AF headquarters in Wiesbaden that his focus will be ensuring that his soldiers are prepared to deter would-be aggressors and fight if necessary.
"Our number-one job is to be ready and to continue to keep that spear sharp," he said.
In previous Europe postings, Williams commanded troops in Baumholder, Germany, as an artillery officer and later as a two- and three-star general with assignments in Italy and Turkey.
Williams replaced Gen. Cristopher Cavoli, who has led the Army in Europe the past four years. On Friday, Cavoli will take over as head of U.S. European Command in Stuttgart and will serve as NATO's next supreme allied commander, taking over from Wolters.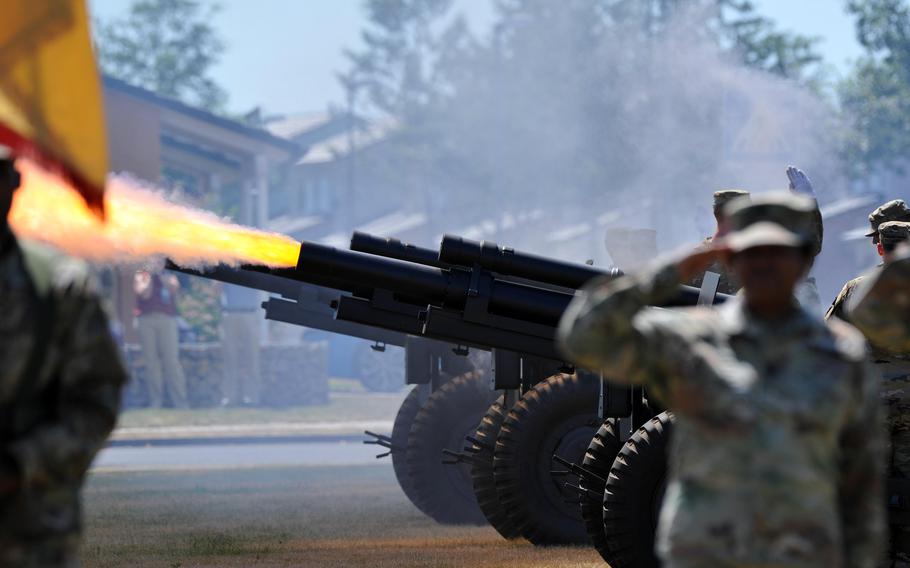 Meanwhile, in Stuttgart, Air Force Brig. Gen. Steven Edwards replaced Air Force Maj. Gen. David Tabor on Tuesday as head of U.S. Special Operations Command Europe, leading a group of Navy SEALs, Green Berets and Air Force special operators.
Wolters officiated both command changes and said the two headquarters have been central to the effort to support Ukraine.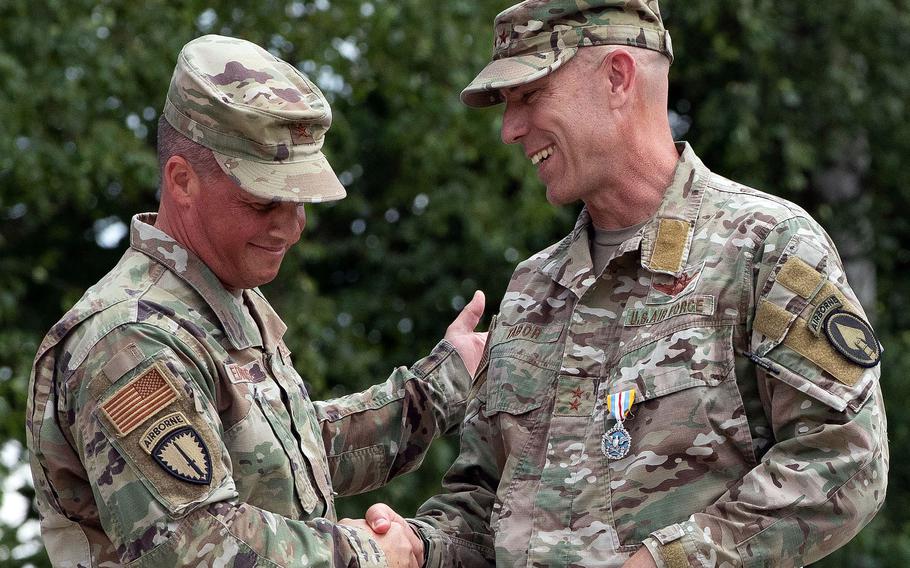 In Stuttgart, he credited special operators for pressing forward during an intense two-year period that involved carrying out missions during the coronavirus pandemic, supporting last year's evacuation of civilians from Afghanistan and now playing a key role in Ukraine's efforts to repel the Russian invaders.
"I know you are tired, and you know you are tired. You are exhausted," Wolters said. "I want you to know that what you've done for the last two years … has made a huge, huge difference."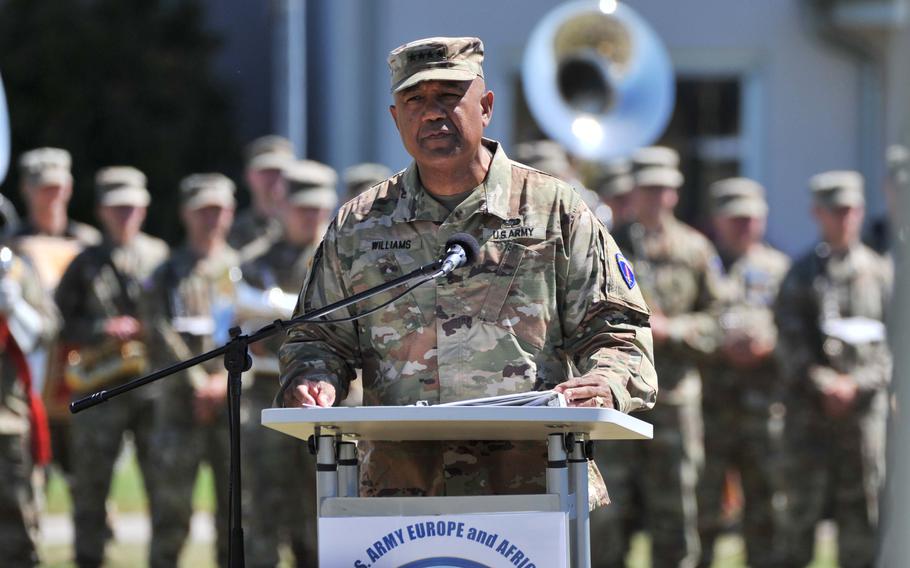 The leadership changes come at a pivotal moment for security in Europe, where combat in Ukraine is happening at a scale not seen on the Continent since World War II.
Gen. Richard Clarke, U.S. Special Operations Command chief, said during the ceremony in Stuttgart that over the past several months, the SOCEUR mission has emerged as his command's "main effort."
Tabor, who leaves Stuttgart for a new post as the Air Force's director of programming, said getting the right kind of assistance to Ukraine, whether material support or training and advice, has been a major focus over the past several months.
"I think the big role we stepped into was one of cohering the allies we have, that we've been working with for years and years now, including for the last seven years in Ukraine," Tabor told Stars and Stripes.
Stars and Stripes reporter Mike Abrams contributed to this report.
---
---
---
---