Fresh off fourth star, general likely headed to top post at US Army Europe and Africa
By
Stars and Stripes
June 24, 2022
---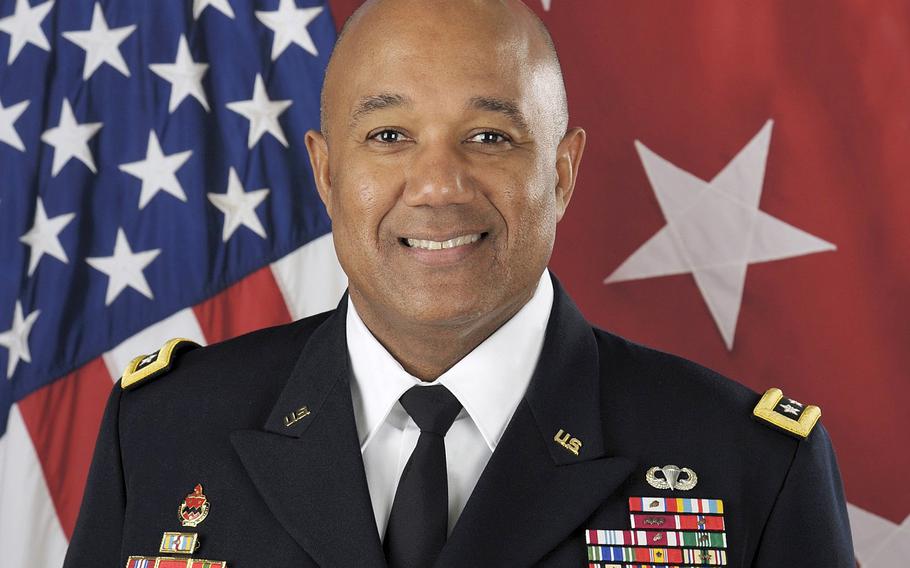 STUTTGART, Germany — Gen. Darryl Williams, who received his fourth star Thursday, is poised to become the first Black commander of U.S. Army Europe and Africa, leading ground forces at a crucial time for security in Europe.
The current superintendent at the U.S. Military Academy, Williams will replace Gen. Christopher Cavoli, who will take over at U.S. European Command on July 1. A native of Alexandria, Va., Williams is himself a West Point graduate.
Williams' ascent to USAREUR-AF chief has not yet been formally announced by the Army, but his selection for the post was reported by Politico earlier this month, citing unidentified military officials.
On Thursday, the Senate confirmed Williams for a fourth star, a prerequisite for taking the job. A change of command at U.S. Army Europe and Africa headquarters in Wiesbaden is slated for Tuesday.
Williams will bring his extensive military experience in Europe to the job. As a colonel, he commanded 1st Armored Division Artillery in Baumholder, Germany, until it was inactivated in 2007. 
At the time, artillery was on the way out for the Army in Europe as part of a long post-Cold War drawdown. Williams returns at a time when American artillery and other weaponry is returning to the Continent amid concerns about the threat from Russia.
As a two-star general, Williams was in charge of U.S. Army Africa, headquartered in Vicenza, Italy. He was then promoted to lieutenant general and led NATO Allied Land Command out of Izmir, Turkey.
Williams' experience in Africa and in NATO will come into play as he leads a Wiesbaden headquarters that in 2020 merged Africa and Europe missions under one four-star command.
His impending arrival puts the U.S. military in line to have two Black four-star commanders in key posts in Europe.
Marine Lt. Gen. Michael Langley, who was nominated for a fourth star, will serve as the next head of the Stuttgart-based U.S. Africa Command if confirmed by the Senate in the coming weeks.
---
---
---
---