Security threats in Africa call for new approach, outgoing AFRICOM leader says
By
Stars and Stripes
July 26, 2022
---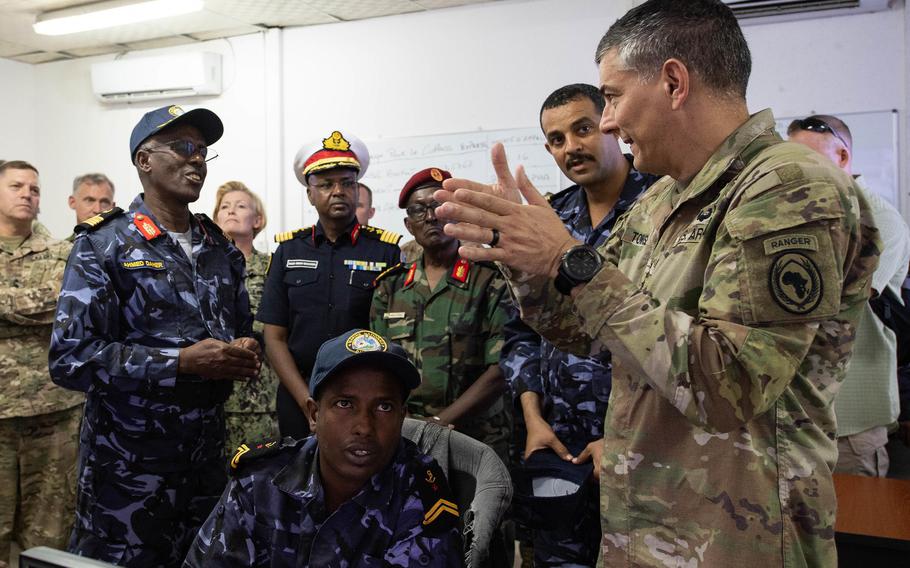 STUTTGART, Germany — The U.S. needs a revised approach to security in western Africa, as militant groups make inroads and Russian-backed mercenaries proliferate, U.S. Africa Command's Gen. Stephen Townsend said Tuesday.
Townsend, who has commanded military efforts in Africa from his Stuttgart headquarters for the past three years, said the tumult stretches from Mali to Nigeria and the broader Sahel. As a result, countries are examining their paths forward in the region.
"The United States is also recalibrating our approach and striving to find a way to be more effective in the future," said Townsend, who is slated to retire in the coming weeks after a 40-year military career.
In Africa, numerous Islamic militant groups are operating and the allegiances between them are often shifting.
A few years ago, the Nigeria-based terrorist group Boko Haram was regarded as perhaps the most lethal in all of Africa but now is "hanging on," Townsend said. Meanwhile, ISIS West Africa appears to have become the dominant force in the region, he said.
Violence is accelerating faster in the Sahel than in any other African region, the Africa Center for Strategic Studies said in a report issued Tuesday.
Violence in Burkina Faso, Mali and western Niger surged by 140% since 2020, with militant Islamist groups in the Sahel accounting for 60% of violence against civilians in all of Africa.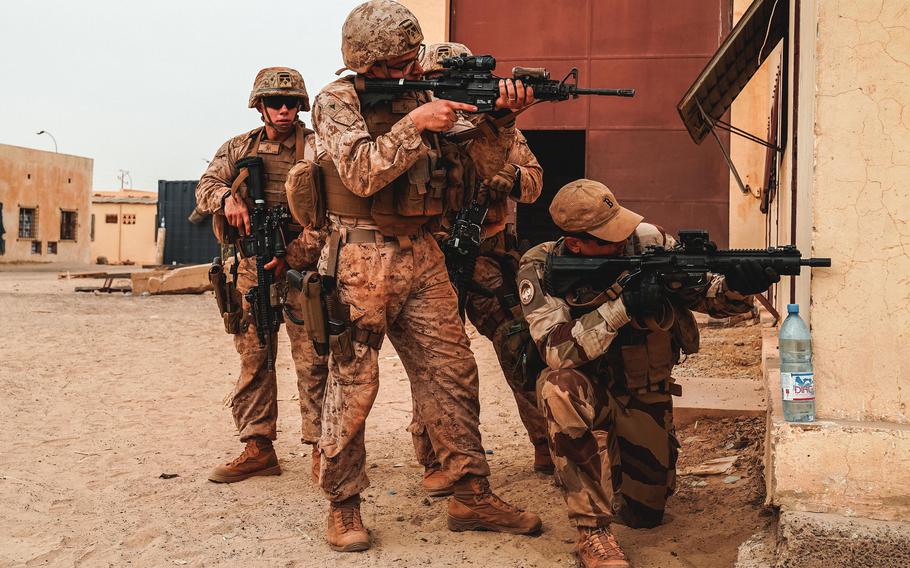 Meanwhile, Russia's mercenary Wagner Group has increased its numbers in Mali, Townsend said. The organization, which is propping up Mali's transitional government, also has brought sophisticated Russian air defenses into the country.
Unlike the case in Libya, where some Wagner personnel have been relocated to Ukraine to support Russia's war there, the group appears to be doubling down in Mali, Townsend said.
The main motivation for the Wagner Group in Africa is to prop up governments and give Russia a foothold into the continent's vast natural resources, Townsend said.
While Wagner is advertised as a military contractor organization, Townsend said that in practice it is a mercenary group that functions as "an arm of the Kremlin." 
"They are doing President (Vladimir) Putin's bidding," he said.
On the other side of the continent, AFRICOM is in the initial stages of getting U.S. troops back on the ground in Somalia, Townsend said.
At the tail end of former President Donald Trump's administration, all 700 American troops were pulled from the volatile east African country.
But in the absence of a steady American presence, al-Qaida-aligned militants gained ground, U.S. military officials have said. President Joe Biden in May authorized the return of an unspecified number of forces to Somalia.
Townsend said the numbers will be small but the mission will be the same as before: train, advise and equip Somalia's military in its fight against the al-Shabab militant group.
"Our mission in Somalia has not changed," he said.
---
---
---
---