US Army's Africa-focused task force hands reins to new boss with strong French ties
Stars and Stripes
July 14, 2022
---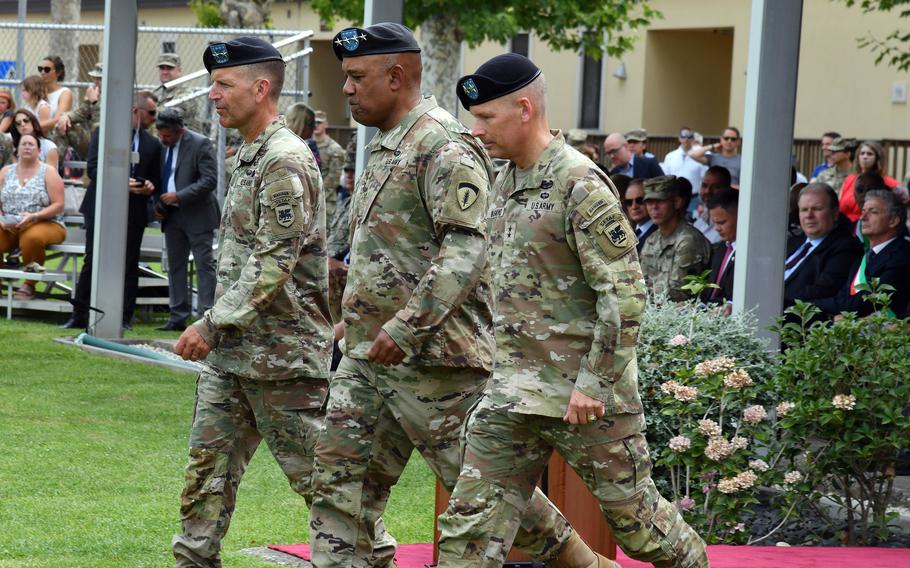 Maj. Gen. Todd Wasmund took command Thursday of the Vicenza, Italy-based task force in charge of the Army's efforts in Africa.
Wasmund replaced Maj. Gen. Andrew Rohling, who led the Southern European Task Force, Africa, for the past two years.
Before the Vicenza posting, Wasmund served as the deputy commander of operations for France's Third Armored Division in Marseilles.
His French connection could come in handy in his new Africa-focused role, given France's extensive military involvement across Africa.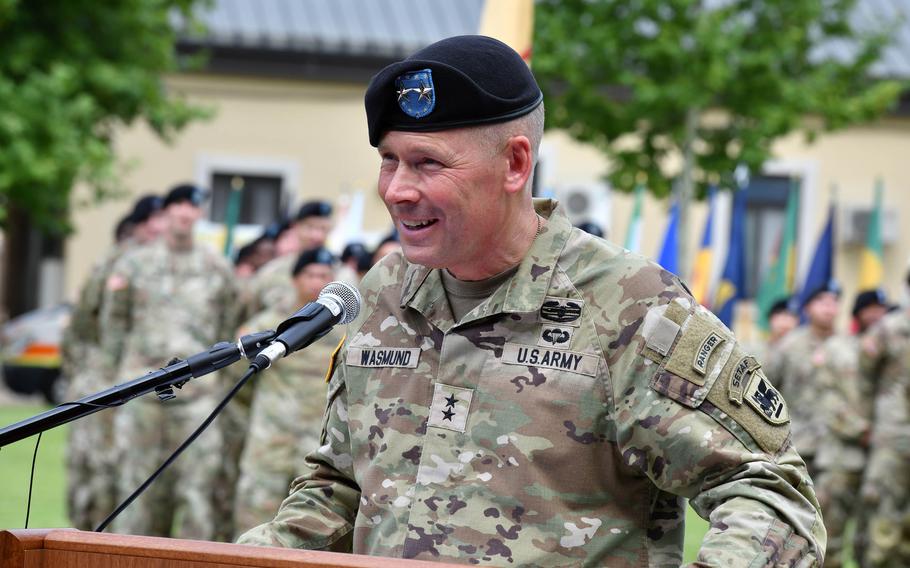 "I know he is ready for the challenges of this theater," U.S. Army Europe and Africa's Gen. Darryl Williams said at Thursday's change of command ceremony. "He will continue to build outstanding relationships with our allies and partners and will expertly develop his subordinates into the leaders we need for the future."
U.S. Africa Command's Gen. Stephen Townsend, who also was on hand for the ceremony, credited Rohling with leading a headquarters that underwent numerous changes during his tenure.
"Your efforts to streamline command-and-control and ensure rapid deployment readiness have been a game changer for AFRICOM's ability to respond to crisis and support our core interagency missions," Townsend said.
In addition, Rohling was part of a transition by the service on the Continent that involved the consolidation of U.S. Army Europe and Africa into a single headquarters.
In turn, that resulted in SETAF-AF assuming administrative control of the 173rd Airborne Brigade. The task force also established a crisis response capability for AFRICOM in northern and western Africa, the command said.
---
---
---
---