Episode 6: The Mozart Group trains Ukrainian troops on the front line
By
Stars and Stripes
June 9, 2022
---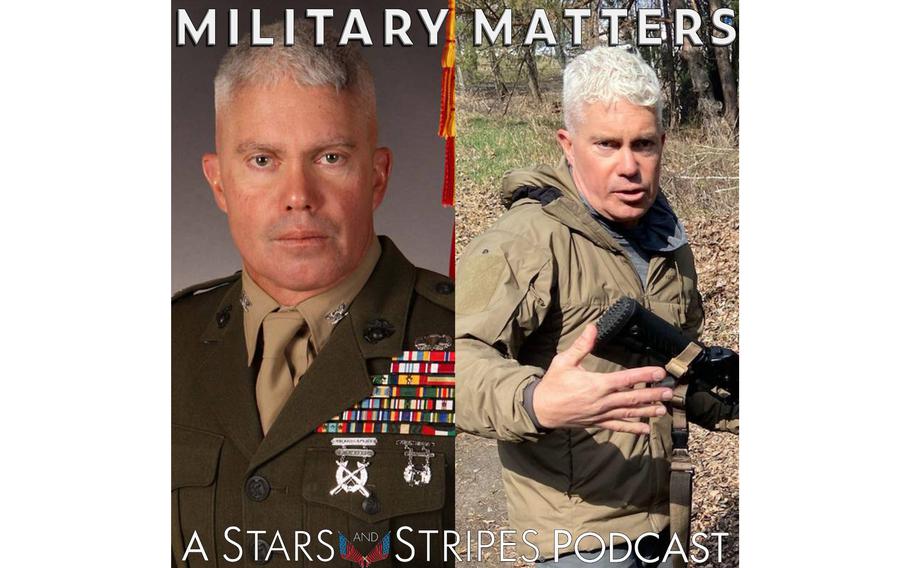 Russia's invasion of Ukraine marked its 100th day last Friday with no end in sight. As the war has dragged on, Ukraine has called for help from not just Western governments, but foreign volunteers who can help rebuild — or help fight.
But not all volunteers are the same. On this week's episode of Military Matters, co-host Jack Murphy speaks with U.S. Marine Corps veteran Andrew Milburn, former deputy commander of Special Operations Command Central, about his efforts with The Mozart Group to train Ukraine's fighters on the front line.
Milburn wanted to make something clear right at the start: "We are not foreign fighters. We are not the Ukrainian Legion. There is nothing in what we do that runs counter to U.S. policy with reference to Ukraine."
After traveling to Ukraine on assignment as a journalist for Task & Purpose, Milburn wanted to do more to help Ukraine. He formed the all-volunteer Mozart Group, initially training Ukrainian troops in five-day blocks when the fighting was focused in the suburbs of Kyiv.
"We would rotate guys through training that we did in Kyiv, and then they would go back to the front line," Milburn said. "So it was a very simple, you know, zero their weapons, basic marksmanship and moving shooting, and individual movement and a little bit of … CQB (close quarters battle), because that's the fighting they were doing."
As the front pushed back to the east and southeast, The Mozart Group has shifted to training replacements for whole brigades.
"They let us go up into the security zone, which is an extraordinary phrase for the area behind the front," Milburn said. "And that's where we do the training. And then we do this kind of basic training, right? Getting them up to speed (for) six weeks. Previously we were doing five-day blocks of training for guys who could be pulled off the line for that long."
Toward the end of the discussion, Murphy asked Milburn how he sees the conflicting unfolding.
"I'm not answering your question because I don't have — I don't know for sure," Milburn said. "I can tell you this, that there will not be an end to this war as far as the Ukrainians are concerned while Russian troops are on Ukrainian soil and while Putin is in power."
You can find Military Matters on Twitter @stripesmmpod.
Follow Jack Murphy on Twitter @jackmurphyrgr and Rod Rodriguez @rodpodrod.
A transcript of the episode can be found here.
Go to www.stripes.com use promo code PODCAST and save 50% on your digital subscription.
---
---
---
---