Season 5 premiere: The history behind the Russia-Ukraine crisis
By
Stars and Stripes
March 1, 2022
---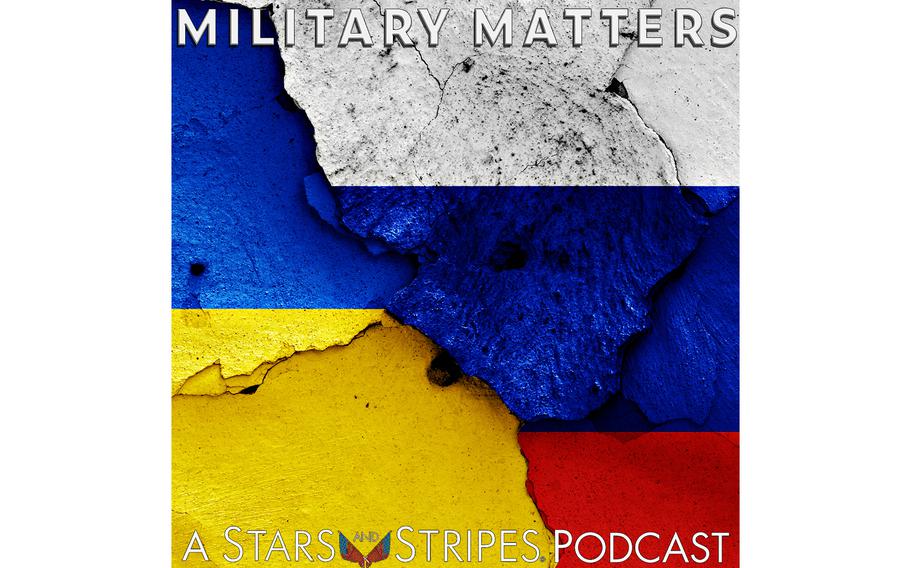 After months of military buildup at Ukraine's borders, Russia invaded the country on Feb. 24 in the largest conventional warfare operation in Europe since World War II. The fast-moving crisis has exacerbated tensions between East and West.
In the Season 5 premiere of Military Matters, co-host Jack Murphy delves into the history behind the crisis through interviews with Russian analyst Nick Trickett, an associate scholar in the Eurasia Program at the Foreign Policy Research Institute, and Jan Neumann, a former Russian Federal Security Service (FSB) counterintelligence officer who later defected and served as a consultant for U.S. governmental agencies.
Trickett provided insight into what's going on in Russia politically and economically. While many in the U.S. have the idea that Russian President Vladimir Putin is the end-all-be-all for decisions in the country, he actually has to work within the system he has created to keep himself in power, and that involves appeasing special interest groups that help keep him in power, Trickett said.
"The more we sanction Russia, the more reason the oligarchs have to basically act as if their interests are aligned with the state's," Trickett said.
From Neumann's perspective, Russia and Ukraine have historically been "brotherhood states." The current tension comes from Ukraine's positioning between the East and the West, he said. Russia fears Ukraine's overtures toward NATO, which led Russia to annex Crimea in 2014.
"If you control Crimea, you control the whole Black Sea; no Crimea, no Black Sea," Neumann said. "That's an ultimately unsinkable air carrier standing in the middle of the Black Sea. If you have it, you're going to control the whole area."
Russia sees Ukraine drifting even more toward the West, Neumann said.
"Look from (Russia's) perspective, they had this safety zone (in Ukraine) and it was OK for them," he said. "They were not doing anything. And then, within several months, days, it's all just turned upside down, they lost it. … What can you do in this case?"
Some of the fear of NATO encirclement comes from Russia's history. The region has suffered through the Russian Revolution of 1917, two world wars and the collapse of the Soviet Union. Many in the country just want stability, and NATO encroachment could be seen as a threat to that stability, Neumann and Trickett said.
"Even if the odds of a NATO invasion of Russia are like infinitesimally small, you know, like 0.0001%, if you're a security planner, thinking about force posture, you still have to be able to deal with that eventuality because they're on your border," Trickett said. "And they're big as an alliance, and the U.S. is big."
You can find Military Matters on Twitter @stripesmmpod.
Follow Jack Murphy on Twitter @jackmurphyrgr and Rod Rodriguez @rodpodrod.
A transcript of the episode can be found here.
Go to www.stripes.com use promo code PODCAST and save 50% on your digital subscription.
---
---
---
---