Carlos Del Toro confirmed as the 78th Navy secretary
by
Caitlin Doornbos
Stars and Stripes
August 9, 2021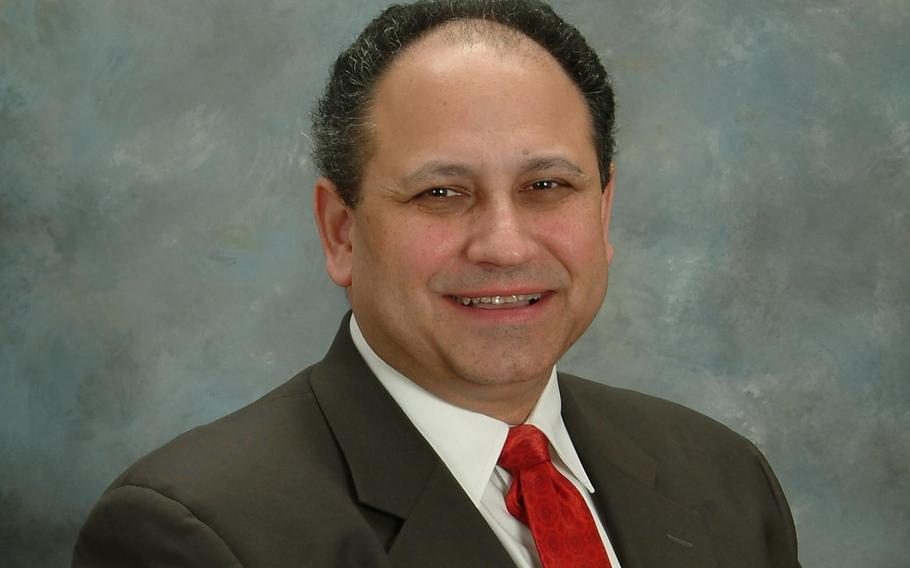 WASHINGTON — Carlos Del Toro, a Navy veteran and CEO for an engineering and consulting firm, was confirmed by the Senate as the 78th Navy secretary, Defense Secretary Lloyd Austin said.
The Senate on Saturday confirmed Del Toro as the Navy's top civilian leader two months after President Joe Biden nominated him for the position. Del Toro, who immigrated to the United States in 1962 with his family, is now the first Navy secretary born in Cuba.
Del Toro graduated from the Naval Academy, Naval Postgraduate School and Naval War College and spent 22 years on active duty in the service, according to his biography on the academy's alumni association website. He also spent five years as a civilian employee for the Navy, including as senior military assistant to the director for programs analysis and evaluation.
Austin said in a statement issued Saturday that Del Toro's "lifelong pursuits and deep experience advancing America's national security make him well-prepared" for his new job as Navy secretary.
"Carlos rose through the ranks during the Cold War and Operation Desert Shield and Storm to serve as the first commanding officer of the destroyer USS Bulkeley and then later as a trusted aide to Pentagon leadership," he said. "As an immigrant who has dedicated his life to public service, Carlos exemplifies the core values of honor, courage and commitment in defense of our country."
Del Toro previously served as a White House fellow and special assistant to the director of the White House Office of Management and Budget, according to his biography. He also led the procurement committee in the U.S. Chamber of Commerce Council on Small Business.
He takes over for former acting Navy Secretary Thomas Harker, who served as assistant Navy secretary under former President Donald Trump. Harker was sworn in as acting Navy secretary on Jan. 20 under Biden.
At a Senate hearing on July 13, Del Toro said he supports the emphasis on new technologies in the Defense Department's 2022 budget proposal to help challenge the expanding Chinese military, saying "we can no longer take U.S. naval superiority for granted" as China continues its rapid military growth.
Austin said in his statement Saturday that Del Toro "understands firsthand the most pressing challenges and opportunities facing our Navy, from addressing the pacing challenge of China and modernizing our capabilities, to investing in our most valuable asset — our people."
"We remain the preeminent force in the world because of leaders like Carlos, and I have no doubt our Navy and our nation will be well served," Austin said.
Del Toro was the last of the three service branch secretaries to be confirmed after the Senate confirmed Christine Wormuth as Army secretary in May and Frank Kendall as Air Force secretary in July.