Army veteran, former Pentagon acquisitions chief confirmed as Air Force secretary
by
Caitlin Doornbos
Stars and Stripes
July 27, 2021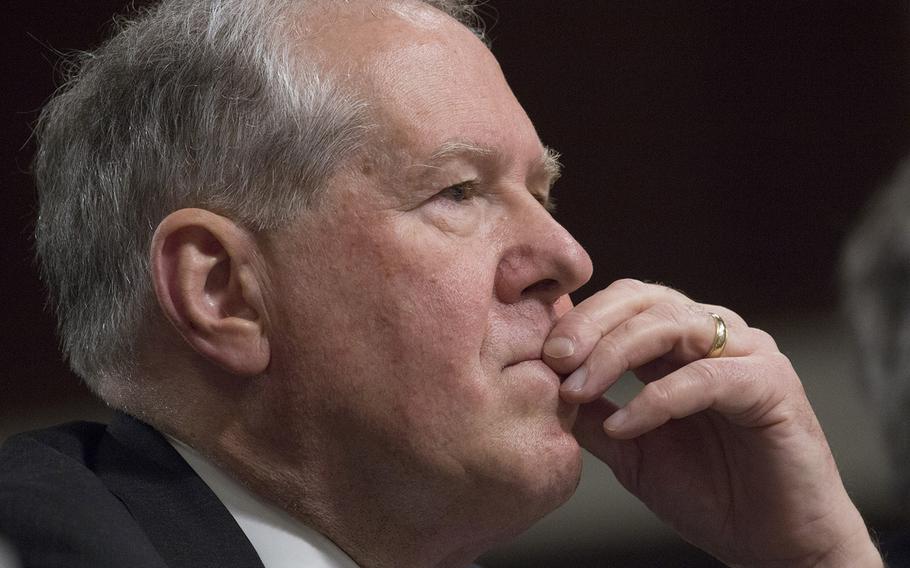 WASHINGTON — Former Pentagon acquisition chief Frank Kendall was confirmed as Air Force secretary during a Senate voice vote on Monday.
The Army veteran will now serve as the top civilian in charge of the Air Force and Space Force and work alongside Air Force veteran and military adviser Gina Ortiz Jones, who was sworn in Monday as undersecretary of the Air Force.
Defense Secretary Lloyd Austin said Tuesday in a statement that Kendall's "decades of expertise and impact in service to our national security and defense make him an unmatched asset for the challenges we face today."
"Frank has led the department's acquisition efforts to equip our warfighters with the latest capabilities and cutting-edge weaponry for the battlefield, educated our next generation of leaders at [the U.S. Military Academy at West Point, N.Y.] and served as a human rights lawyer," Austin said. "… Frank understands firsthand the commitment and sacrifice our troops give day in and day out."
The Senate vote was unanimous Monday after Sens. Gary Peters and Debbie Stabenow, both Michigan Democrats, held up Kendall's vote for about a month to secure promises by the Air Force and Pentagon to support their state's Selfridge Air National Guard Base, Defense News reported Monday.
Peters and Stabenow were concerned Air Force officials chose Arkansas's Ebbing Air National Guard Base over Selfridge to host an international F-35 Joint Strike Fighter training center, but were assured Selfridge would "remain a hub for the A-10 for at least the next 10 years, as well as future tanker aircraft," Air Force Times reported Tuesday.
With Kendall's confirmation, Carlos Del Toro — President Joe Biden's pick for Navy secretary — is the only outstanding military branch secretary nomination. Army Secretary Christine Wormuth swore into her job in May.
Sen. Kevin Cramer, R-N.D., said in a statement Monday that it is "crucial for the United States to have its military leaders in place as we work to fend off rising threats posed by foreign adversaries like China, Russia and Iran."
"I look forward to working with Secretary Kendall on North Dakota's Air Force priorities of advancing nuclear modernization, supporting intelligence capabilities and getting our Air National Guard members the resources they need," Cramer said.