White House to nominate Carlos Del Toro as Navy secretary
by
Caitlin Doornbos
Stars and Stripes
June 11, 2021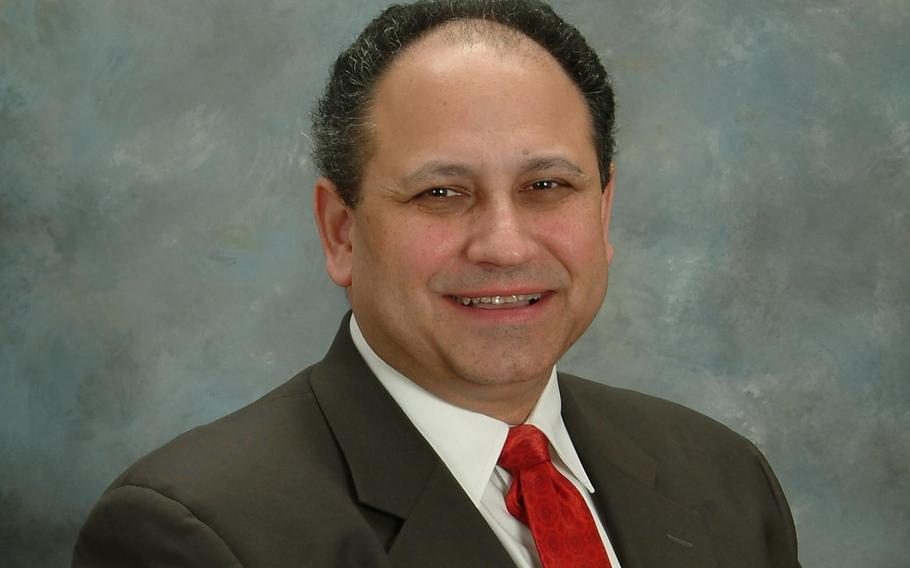 WASHINGTON — President Joe Biden will nominate Carlos Del Toro, a Navy veteran and a CEO for an engineering and consulting firm, to serve as Navy secretary, Sen. Jack Reed, D-R.I., the chairman of the Senate Armed Services Committee, said in a statement Friday.
Del Toro now serves as president and CEO of government contractor SBG Technology Solutions, which he founded in 2004, according to the company's website. The business, which is based in Alexandria, Va., specializes in engineering, cyber security and information technology modernization and governance.
The nomination comes as the Navy works to modernize its force, devoting as much money — about $22.6 billion — on research and development efforts as the service has to ship procurement in its proposed 2022 budget.
The pick for the service's top civilian leader is a Naval Academy graduate who spent 22 years on active duty in the Navy, according to his biography on the academy's alumni association website. Del Toro also spent five years as a civilian employee for the Navy, including as senior military assistant to the director for programs analysis and evaluation.
During Del Toro's time in uniform, he served as a tactical action officer in Operation Desert Storm and was the first commander of the USS Bulkeley, an Arleigh Burke-class guided-missile destroyer, according to his biography.
In Reed's statement, he called Del Toro an "excellent" selection for Navy secretary.
"He has an impressive resume and exemplifies so many of the qualities that make the Navy and our nation great," Reed said. "Carlos rose through the ranks of the Navy with a distinguished record of service, leadership and innovation.
Del Toro has master's degrees in space systems engineering, national security and strategic studies and legislative affairs from the Naval Postgraduate School, the Naval War College, and The George Washington University, respectively, according to his biography on his company's website.
He has also previously served as a White House fellow and special assistant to the director of the White House Office of Management and Budget, according to his biography. He also leads the procurement committee in the U.S. Chamber of Commerce Council on Small Business.
"As a naval officer, a White House fellow, entrepreneur, and a tech CEO, he's had success at every step of his career in both the military and private sector," Reed said in his statement.
If confirmed by Congress, Del Toro would be the first Navy secretary born in Cuba after immigrating to the U.S. with his family in 1962. He and his wife Betty, who works as chief financial officer of his company, live in Mount Vernon, Va., and have four children, according to his biography.
Twitter: @CaitlinDoornbos