Small amount of cannabis gets Okinawa-based Marine a suspended six-month sentence
By
Matthew M. Burke and Mari Higa
Stars and Stripes
July 19, 2022
---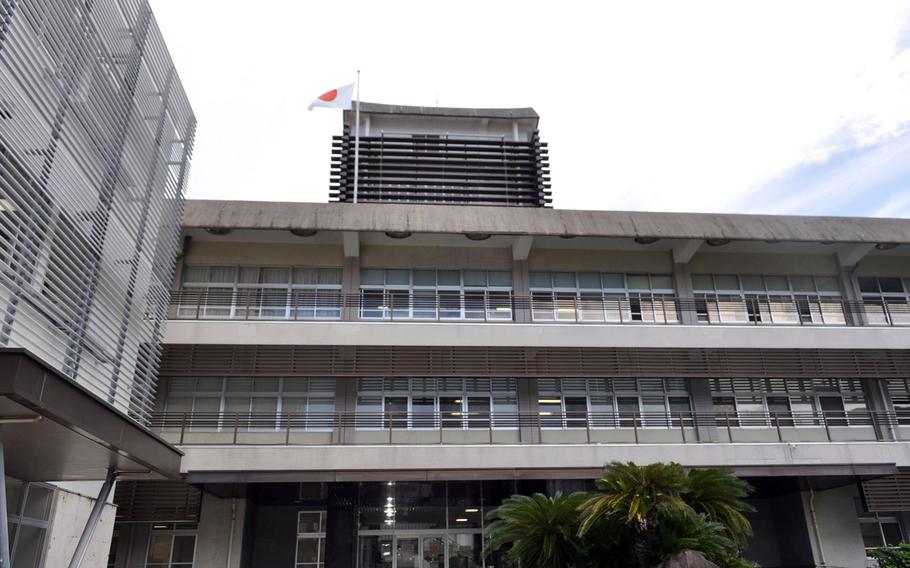 CAMP FOSTER, Okinawa — A Marine on Okinawa was handed a suspended, six-month sentence Tuesday by a Japanese court for a small amount of cannabis he said he bought in a bar.
Lance Cpl. Antonio Ramirez, 21, pleaded guilty in Naha District Court to possessing just shy of one gram, a violation of Japan's Cannabis Control Act. The Camp Hansen Marine was indicted on June 7. A gram is about 3/100ths of an ounce, about the weight of a single jelly bean.
Police arrested Ramirez in Okinawa City on Feb. 13, after finding the drug in his car, which was in a no-parking zone. Prosecutors in court said police asked Ramirez to move his car, but Ramirez had been drinking and asked police to move it for him.
Ramirez was intoxicated when he purchased the cannabis at a bar in Okinawa city, prosecutors said.
It is "the worst decision I have ever made," Ramirez said Tuesday in court. "I wasn't thinking clearly."
Ramirez is a logistics and embark specialist with 3rd Battalion, 12th Marines, Marine Corps Installations Pacific spokeswoman 1st Lt. Ashleigh Fairow wrote in an emailed statement to Stars and Stripes on Monday.
Judge Takashi Kato suspended Ramirez's sentence for three years, meaning if he commits another offense in Japan during that time, he must serve the six months.
Cannabis possession can bring up to five years in prison, according to Japan's Ministry of Internal Affairs and Communications' website.
However, courts in Okinawa this year have levied suspended sentences against four Marines convicted of smuggling larger amounts of cannabis and other drugs onto Okinawa through military post offices. Two other Marines were handed to two- and three-year terms with hard labor for drug smuggling.
Fairow said Marines receive comprehensive cultural awareness and substance abuse training on Okinawa. Proper off-duty behavior is also discussed before weekends and liberty periods.
"The Marine Corps takes all incidents and allegations involving misconduct or illegal behavior by service members, government employees and contractors seriously," Fairow wrote. "Not only are such incidents violations of the Uniform Code of Military Justice, they are also contrary to our core values."
---
---
---
---