Fourth Marine pleads guilty to attempted cannabis smuggling on Okinawa
By
Matthew M. Burke and Mari Higa
Stars and Stripes
February 28, 2022
---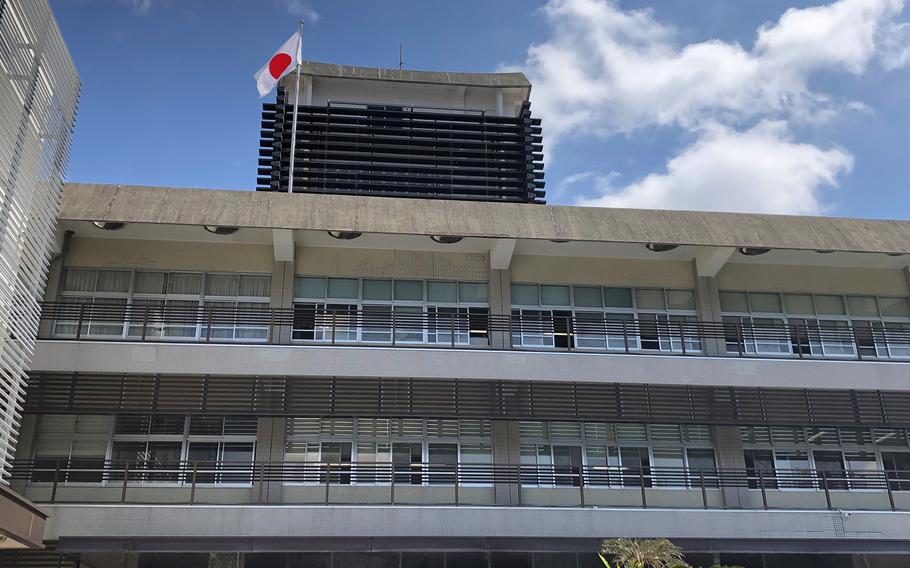 NAHA, Okinawa — A U.S. Marine received a 2 ½-year suspended sentence Monday in a Japanese court after pleading guilty to attempting to smuggle cannabis liquid into the country last summer.
Lance Cpl. Scott Drebsky, 21, admitted violating Japan's Cannabis Control Act and Customs Law in his first appearance in Naha District Court. He apologized for "not respecting" Japanese law and tradition.
"At that time, I was not thinking clearly, and I made a mistake," he told sentencing Judge Tatsuto Sakamoto. His attorney argued that Drebsky wanted the cannabis for his personal use only.
On Aug. 20, customs officials at the Camp Kinser post office intercepted a package with a quarter-ounce of liquid cannabis meant for Drebsky, a spokeswoman for Naha District Public Prosecutors Office told Stars and Stripes by phone Monday. Drebsky had a gram of the liquid on him Aug. 27 when authorities confronted him at Camp Schwab, the spokeswoman said. Drebsky was indicted Dec. 2.
Japanese government spokespeople customarily speak to the media on condition of anonymity.
Sakamoto sentenced Drebsky to 2 ½ years with hard labor but suspended the sentence for four years. He likely will not serve jail time unless convicted again in Japan.
Prosecutors asked for "strict" punishment for Drebsky importing the cannabis liquid, which was sent from Illinois on Aug. 10 by unidentified individuals. The package arrived at Kadena Air Base on Aug. 19.
Drebsky is the fourth Marine to appear in Japanese courts on Okinawa in February on cannabis-smuggling charges.
Cpl. Nicholas Garner, of Camp Foster, received two years in prison with hard labor and a $4,344 fine in Naha District Court on Feb. 18 after pleading guilty to having a half-gallon of cannabis liquid mailed to him in June.
In a separate case, Cpl. Deshane Fox and Lance Cpl. Alfred Johnson pleaded guilty Feb. 17 to attempting to import just over a quarter-pound of marijuana and about 4 ½ grams of cannabis liquid through the mail in April. They are scheduled for sentencing on March 8.
---
---
---
---