US couple plead guilty to cannabis charges on Okinawa
By
Stars and Stripes
July 13, 2022
---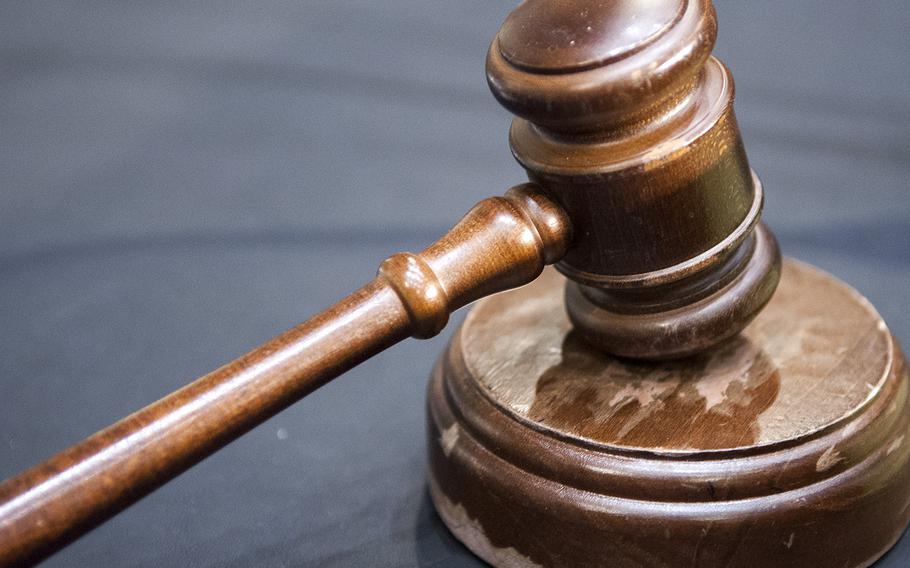 NAHA, Okinawa — A teacher and a school nurse with the Department of Defense Education Activity pleaded guilty in Naha District Court on Tuesday to possessing and cultivating cannabis at their home in Okinawa.
John R. Gouldman, 59, a teacher at Kadena Middle School, and Holly A. Gouldman, 57, a nurse at Kubasaki High School at Camp Foster, were indicted June 7 for having cannabis at their home in Chatan. John Gouldman was indicted June 30 on an additional charge of cultivating cannabis, according to the prosecutor at Naha District Court on Tuesday.
The Gouldmans pleaded guilty to Judge Hironobu Ono. John Gouldman told Ono the cannabis was "only for medicinal reasons."
John Gouldman admitted possession of over 5 ounces of dried cannabis and cultivating 32 cannabis plants to relieve shoulder pain. He recommended that Holly Gouldman, his wife, use cannabis after she had a surgery on her knee in September, he told the court.
Holly Gouldman was charged with possession of just over an ounce of cannabis.
The Gouldmans expressed remorse in court. John Gouldman apologized for having "modeled disobedience to my students and violated the trust of their parents," as well as embarrassing his family on Okinawa.
Holly Gouldmann said she was very sorry. "To the court and the people of Okinawa. … I am ashamed, and I will be a stronger person in the future and make better decisions and never do anything like this again."
The prosecutor demanded 2 ½ years in prison for John and one year for Holly, saying that "strict punishment is appropriate."
Their defense attorneys requested suspended sentences because the couple used cannabis at home for "medicinal purposes and not for distribution." Sentencing is scheduled on July 20. 
Local police acted on a tip from the Naval Criminal Investigative Service and arrested the Gouldmans on May 17 on suspicion of cannabis possession, then arrested them again June 8 on suspicion of cultivating the plant.
---
---
---
---