US teacher, nurse held for longer stay in Okinawa jail on second cannabis allegation
By
Stars and Stripes
June 9, 2022
---
CAMP FOSTER, Okinawa — Japanese police on Okinawa rearrested a Defense Department teacher and a school nurse on Wednesday on suspicion of growing cannabis at home, extending their jail time as much as 20 days.
John R. Gouldman, 59, a teacher at Kadena Middle School, and Holly A. Gouldman, 57, a nurse at Kubasaki High School at Camp Foster, were indicted Tuesday on charges of cannabis possession stemming from their arrest May 17 at their Chatan home, a spokeswoman for the Naha District Public Prosecutors Office told Stars and Stripes by phone Thursday.
Once indicted for alleged possession, the Gouldmans were arrested again by police the next day on suspicion of growing cannabis, a tactic that permits authorities to hold the pair another 20 days.
Japan does not permit defendants to post bail prior to an indictment. Until then, they may be held 10 days with a possible 10-day extension, according to the Japan Federation of Bar Associations.
Local police acting on a tip from the Naval Criminal Investigative Service allegedly discovered about two ounces of cannabis at the Gouldmans' home, a spokesman for the Okinawa Police Station told Stars and Stripes by phone Thursday. The two were employed by the Department of Defense Education Activity.
He said the Gouldmans allegedly had 32 cannabis plants growing at home but were only charged initially with possession. Withholding the cultivation charge until the couple's indictment for possession allowed police to keep them in custody, "so that we can investigate the case carefully," the police spokesman said.
No date is set for their first court appearance on the possession charge, according to a spokeswoman for Naha District Court over the phone Thursday. Government spokespeople in Japan customarily speak to the media on condition of anonymity.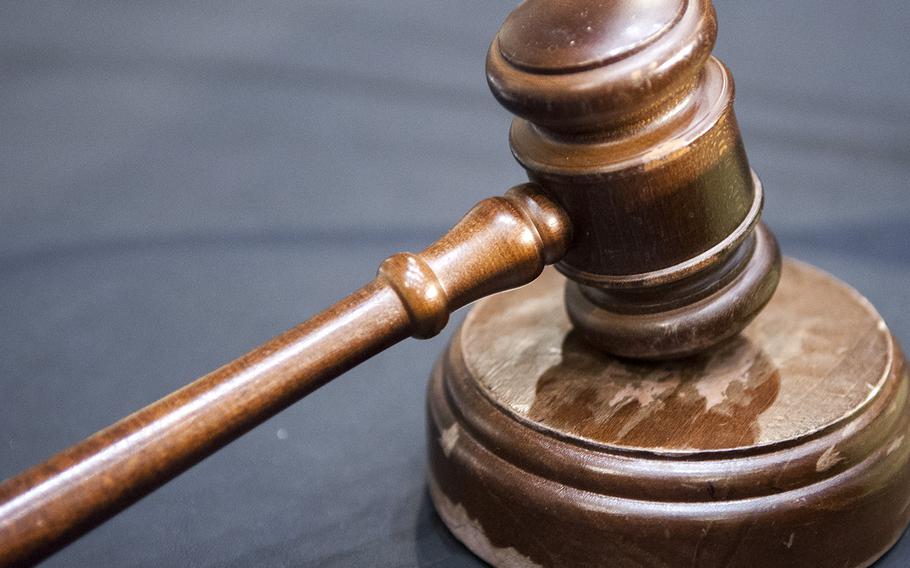 ---
---
---
---