Second general officer in the Texas National Guard abruptly dismissed
By
Stars and Stripes
March 22, 2022
---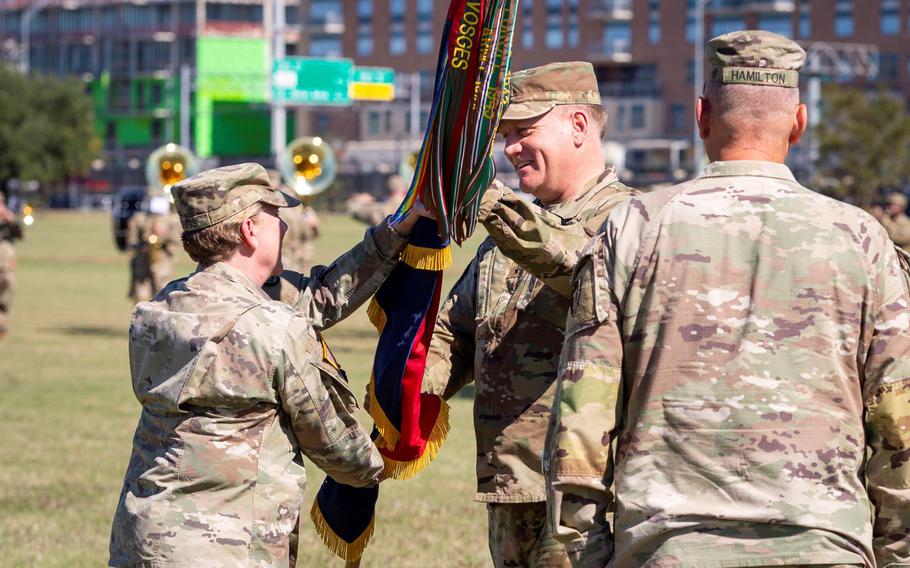 AUSTIN, Texas — The commander of the Texas National Guard's 36th Infantry Division was replaced last week after just five months on the job. It was the second swift change of leadership for the state Guard following months of concerns over its security mission along the Texas-Mexico border.
Maj. Gen. Thomas Suelzer, who became adjutant general of the Texas Military Department one week ago, announced Thursday that he replaced Maj. Gen. Charles Aris with Brig. Gen. Ronald "Win" Burkett II as commander of the 36th Infantry Division. The department held a ceremony in October to install Aris as the division commander.
Burkett previously served as the deputy commander for U.S. Army North, where he focused on defense support to civil authorities and support coordination activities.
Suelzer announced the transition just days after Gov. Greg Abbott appointed Suelzer to replace Maj. Gen. Tracy Norris as adjutant general. Norris and Aris will retire, according to the Texas Military Department.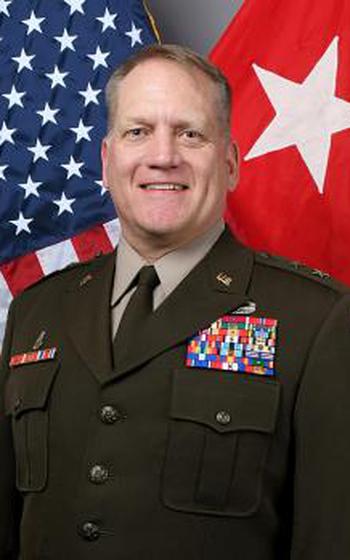 Transitions for both command positions are typically announced in advance and include a formal public ceremony. The announcements made last week were effective immediately and officials said "appropriate" ceremonies are in the planning stages.
As Suelzer stepped into command, he said in a statement that he would "work tirelessly to rebuild trust within our organization," which has become embroiled in months of media coverage about the challenges surrounding the 10,000 Texas Guard troops deployed on a mission known as Operation Lone Star.
Troops have dealt with late paychecks, limited access to necessary equipment and cramped living conditions for a mission that some soldiers have said lacks purpose. Texas Military Department has said the quick escalation of the border mission caused many of the problems, because the state has never had so many troops on assignment for such an extended period of time.
Operation Lone Star began one year ago with about 500 troops working alongside the Texas Department of Public Safety to curb illegal activity between the legal entry points connecting Texas and Mexico.
Democratic members of the state legislature have called for the Justice Department to investigate Operation Lone Star. Texas Democrats serving in Congress have called for Texas Military Department's inspector general to investigate.
Texas Military Department did not comment on whether the leadership transitions were related to the mission.
"Operation Lone Star remains a priority of the Texas National Guard and our support of this mission will continue. Maj. Gen. Suelzer is assessing all military operations under his purview," the department said in a statement Monday.
At Aris' command-change ceremony, Abbott said Aris would provide leadership, guidance and courage to ensure the legacy of the Texas National Guard. Abbott's office did not respond Monday to questions about Aris' retirement.
The 36th Infantry Division is made up of about 16,000 Texas National Guard troops. In total, the Texas National Guard has about 20,000 soldiers and about 3,200 troops serving in the Air National Guard.
---
---
---
---