Some Texas National Guard troops joining union to combat poor conditions of border mission
By
Stars and Stripes
February 17, 2022
---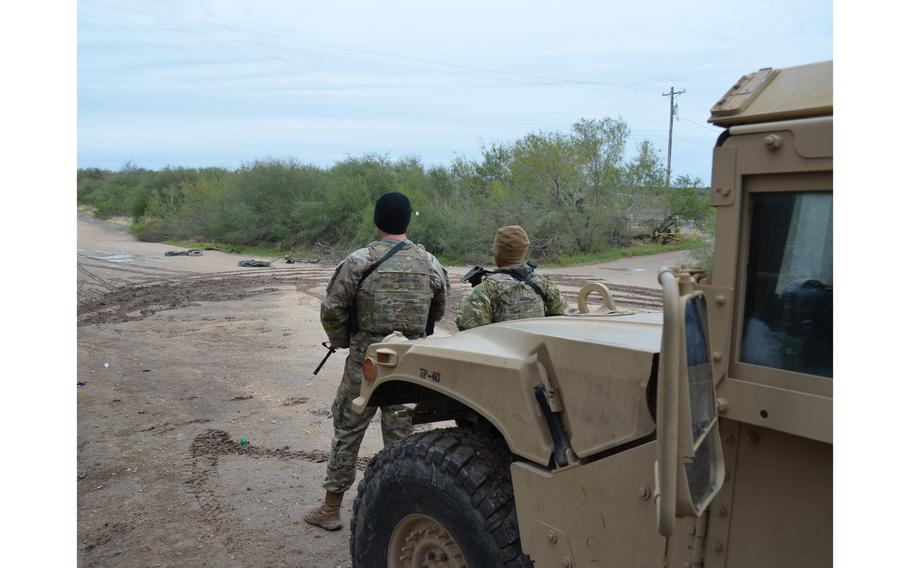 Some members of the Texas National Guard have begun joining a labor union to challenge the living and working conditions that they claim they've faced while deployed on a state security mission at the Mexico border, according to union officials.
Joe Montemayor, organizing coordinator for the Texas State Employees Union, said they were recently contacted by some Texas Army National Guard members and agreed to allow the soldiers to join the organization. He declined to say how many soldiers have joined and started paying dues.
The service members involved are part of a state-sponsored mission known as Operation Lone Star, which involves about 10,000 troops serving mostly along the Rio Grande, the state's natural border with Mexico. Gov. Greg Abbott said he began the deployments in March to crack down on illegal border crossings and human and drug smuggling.
Troops serving in the southern region of the state live hotels, but many serving out west live on camps in windowless "bed trailers" that in some cases house dozens of soldiers.
Some soldiers who have spoken anonymously to news reporters have talked about how those conditions, combined with a lack of appropriate protective equipment and a pay system that has failed to get everyone their checks on time, have led to low morale.
Montemayor said some soldiers have also told him that it's difficult to be deployed for so long, up to a year for some, without a clear objective.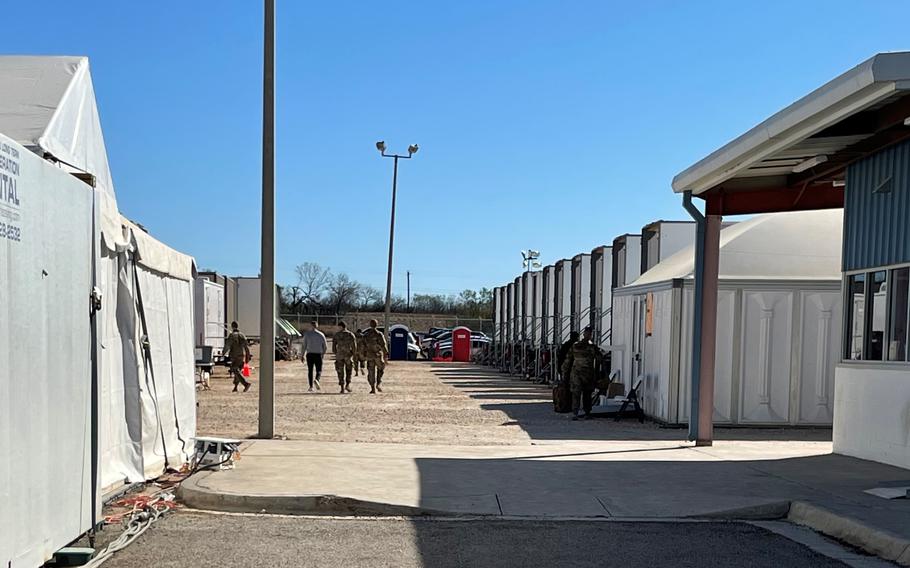 "The soldiers involved know that we're going to be fighting to put pressure on legislators to try to remedy some of the problems that they are having right now," he said. "Our initial goal is to possibly get some legislation written to make sure that they're properly funded, so they don't have this problem again, where they're left out there without resources."
One soldier said they might consider joining after they hear from other soldiers involved.
"I'm really happy though that guys are doing that to put pressure on the powers that be," the soldier said.
The Texas Military Department and Abbott's office did not immediately respond Thursday to questions about troops joining a union.
Unlike conventional unions, Montemayor said they do not conduct contract negotiations, but rather focus on grassroots mobilization and legislative efforts. Texas maintains a part-time legislature, so the next time that the union could present a bill on behalf of troops at the state capitol is in 2023.
"This is a very exciting campaign. I'm excited to see how it develops," Montemayor said.
To join the Texas State Employees Union, service members must be in a state active-duty status and contribute monthly dues that range from $17 to $32, depending on a person's annual income. Federal law prohibits federal military troops from joining unions.
A lawsuit filed in November in federal court in Connecticut determined the federal law does not apply to members of the National Guard on state duty under the command of the state's governor, following state laws, and at the state's expense.
---
---
---
---