400 US troops drawdown from Kabul airport along with another 19,000 Afghanistan evacuees
by
Caitlin Doornbos
Stars and Stripes
August 25, 2021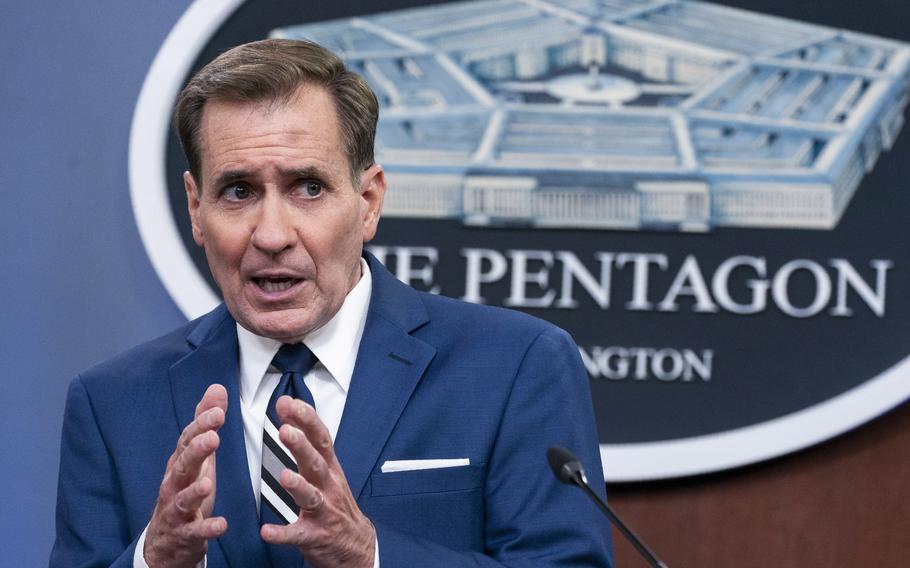 WASHINGTON — The U.S. commander in Kabul sent home 400 American troops from Afghanistan to make more room for operations at the city's airport where thousands are being evacuated daily, chief Pentagon spokesman John Kirby said Wednesday.
"Time and space are at a premium at the airport," he told reporters at the Pentagon. "It was the prudent thing to do to let several hundred troops leave the airport."
Some of those troops sent home were part of the initial American forces scheduled to leave the country as part of the U.S. military drawdown, though others were deployed to the Hamid Karzai International Airport in Kabul less than two weeks ago to provide security and support for the evacuation mission, Kirby said.
About 5,400 U.S. service members remain at the airport evacuating thousands of Americans and Afghans seeking special immigrant visas to enter the U.S. before the Aug. 31 deadline to withdraw.
"We know there are a lot of desperate people who want to leave, and that's why we are working as fast as we can," Kirby said. "We're working as fast as we can to get out American citizens, special immigrant visa applicants and vulnerable Afghans."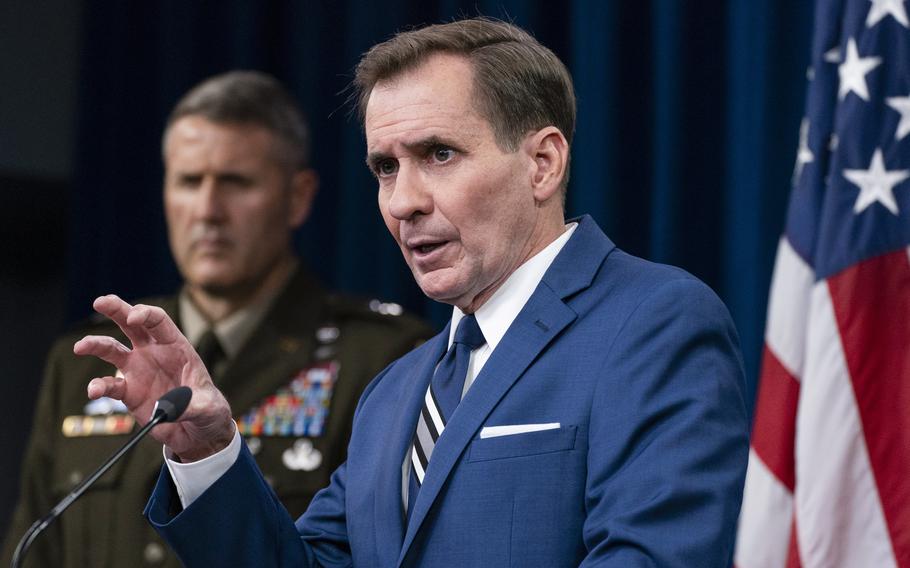 On Tuesday, aircraft were departing the Kabul airport every 39 minutes, ushering out about 19,000 people on 90 U.S. and coalition flights. Most of those efforts were U.S. planes, with 42 military aircraft evacuating 11,200 of the evacuees – down from 12,700 the previous day, but still higher than the Pentagon's earlier stated goal of evacuating 5,000-9,000 people daily.
Since Aug. 14, U.S. and coalition forces have evacuated 88,000 people, 4,400 of whom are Americans, Kirby said.
U.S. forces at the airport have continued missions into the city to escort evacuees to the airport. On Tuesday night, U.S. commanders sent helicopters to rescue "less than 20" evacuees stuck at an undisclosed place in Kabul unable to get safely through the Taliban checkpoints and crowds surrounding the airport, Kirby said.
It was the third reported time that the U.S. military has left the airport to bring stranded evacuees into the facility since Thursday, as most of the efforts by American troops have occurred inside the airport since the Taliban captured Kabul on Aug. 14.
Bustling crowds and confusion at Taliban checkpoints and military-guarded airport gates continue to prevent some eligible evacuees from entering the airfield, though troops and the Taliban have been instructed to let those with valid documentation to pass, Kirby said.
"It's a constant and communication on the ground with them to keep that flow going as much as possible, but yes, there are stops and starts, there are hurdles that have to be overcome almost on any given day," he said.
Part of those "stops and starts" is a capacity issue inside the airport, Kirby said. On Wednesday morning, there were already 10,000 people in the airport waiting for evacuation flights, said Army Maj. Gen. Hank Taylor, the Joint Staff's deputy director for regional operations.
With the withdrawal deadline looming, Kirby said moving out "military capability and military resources" will take priority in the evacuation efforts in the final days leading up to Aug. 31.
"That doesn't mean that that if you're an evacuee and you need to get out that we're not going to try to get you out, but we will have to reserve some capacity in those last couple of days to prioritize the military footprint leaving," he said. "Lives will always be the chief priority throughout this entire process."