Afghan evacuees continue to fly into Ramstein Air Base while 700 leave for US
by
Jennifer Svan
Stars and Stripes
August 24, 2021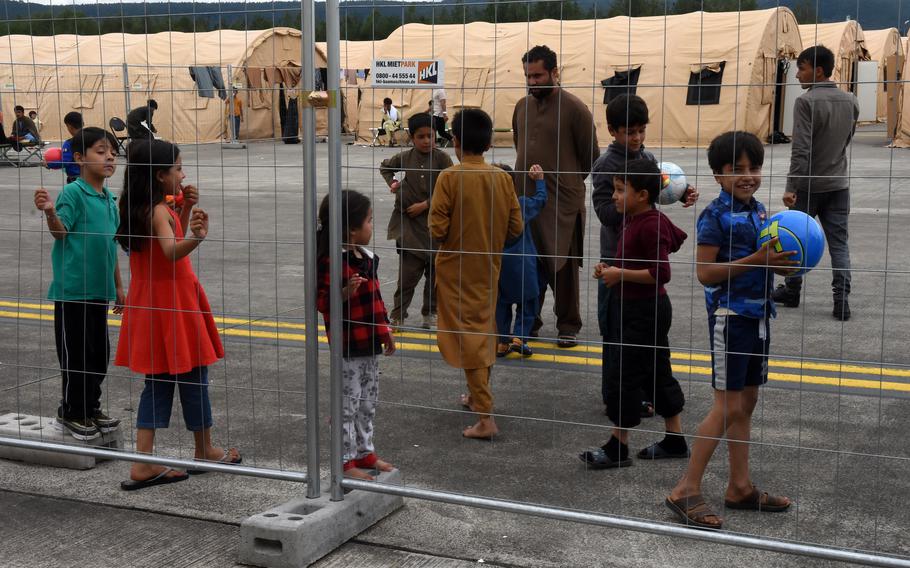 RAMSTEIN AIR BASE, Germany — The number of evacuees from Afghanistan at Ramstein remained steady Tuesday at about 7,000, with a constant flow of arrivals and departures in the past two days, base officials said.
More than 700 evacuees had departed Ramstein for the United States by Tuesday morning, base officials said. The hundreds who have reached the U.S. via Germany so far are a fraction of the estimated 58,700 that have been evacuated since Kabul fell to the Taliban, according to White House figures released Tuesday.
State Department consular officers are at Ramstein leading an interagency effort to bring people to the United States. The focus is on helping Americans, legal permanent residents of the U.S. and their families, a State Department official said.
Government and defense officials are working under a tight deadline, per an agreement between the U.S. and Germany that allows Afghan arrivals to stay at Ramstein no longer than 10 days.
The State Department is working with nations throughout Europe to provide additional options, the Air Force said.
"At this time, we are working hard to process all evacuees, each with varying degrees of status and situation," Master Sgt. Roidan Carlson, an Air Force spokesman at Ramstein, said in a statement.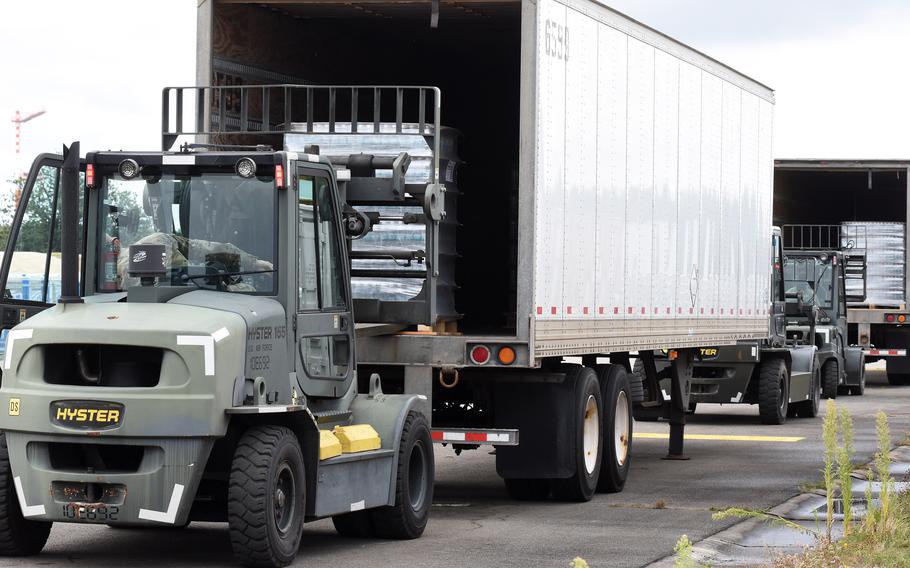 Rhine Ordnance Barracks, a sprawling Army post in Kaiserslautern, is temporarily housing about 90 evacuees from Afghanistan, Maj. Vonnie Wright of the 21st Theater Sustainment Command said Tuesday. That number is in constant flux, he said. The installation can support about 2,000 evacuees, the Army said.
"We have showers, latrines, food and essential life support to assist in the evacuation effort," Wright said in a statement. "We are taking every traveler as needed to support in the evacuation effort and assist Ramstein Air Base as much as possible."
Naval Air Station Sigonella in Sicily received more than 600 evacuees from Afghanistan on Sunday. The evacuees were flown from Al Udeid Air Base in Qatar, a transit point for those departing from Kabul's airport.
Aviano Air Base in northeastern Italy is "postured to support" Afghan evacuees who transit on their way to more permanent locations, U.S. Embassy Rome said in a statement Tuesday.
"This is an ever evolving situation, and while at this time there are no flights scheduled for Aviano, we remain ready to support," the U.S. Embassy statement said.
Stars and Stripes reporter Kent Harris contributed to this report.