Ukraine military aid to continue in the long term, Austin tells allies at Ramstein Air Base
By
Stars and Stripes
September 8, 2022
---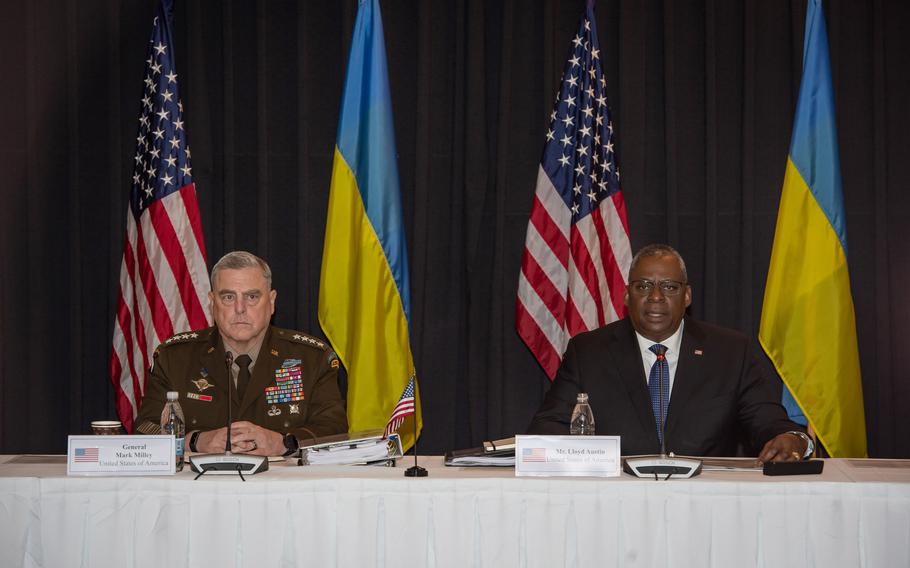 RAMSTEIN AIR BASE, Germany — President Joe Biden has approved new military aid to Ukraine worth up to $675 million, Defense Secretary Lloyd Austin said Thursday at a meeting of the Ukraine Defense Contact group comprising senior officials from 50 nations.
The arms package comes on top of $2.2 billion in new long-term Foreign Military Financing that the White House says will be supplied to Ukraine and other European countries threatened by Russia.
"We're here to renew our commitment and intensify our momentum to support the brave defenders of Ukraine for the long term," Austin said.
It's the group's fifth meeting since it first gathered at Ramstein in late April, about two months after Russia launched its full-fledged invasion of Ukraine. Austin chairs the group, which was established to discuss ways allies and partner nations could help Ukraine defend itself against Russia.
Austin said the latest U.S. aid package includes 105mm howitzers, artillery munitions, Humvees, armored ambulances, anti-tank systems, Multiple Launch Rocket Systems, small arms and more.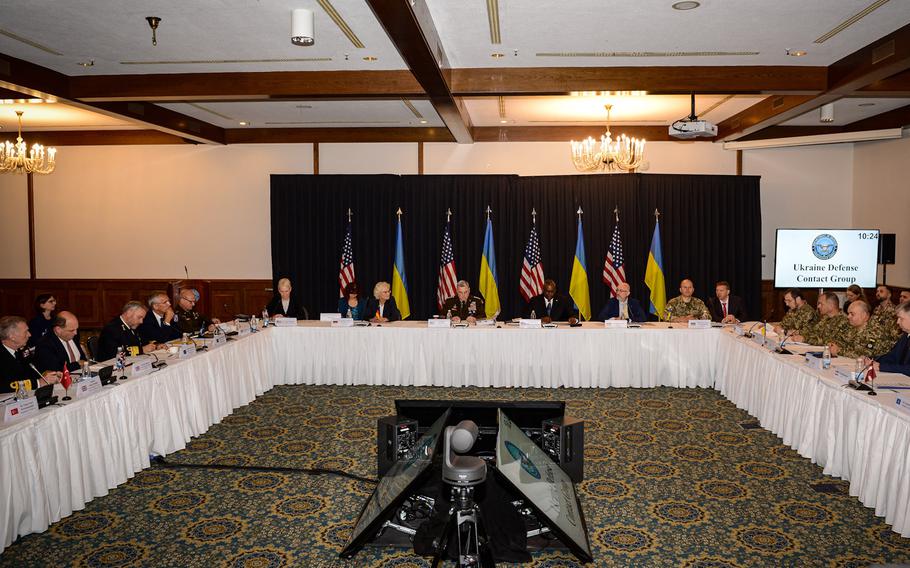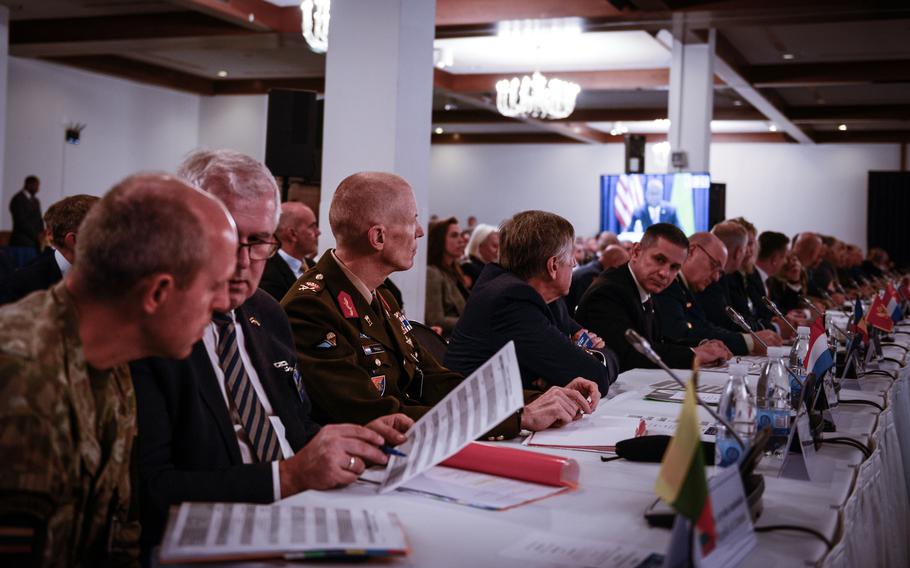 The added weaponry brings total U.S. aid to Ukraine to $15.2 billion since Biden took office.
It's the 20th time the Biden administration has earmarked equipment from U.S. military stocks to aid Ukraine since August last year, Austin said.
"Now we're seeing the demonstrable success of our common efforts on the battlefield," Austin said.
But "the war is at another key moment," he said, with Ukrainian forces launching a counteroffensive in the south of the country while Russian forces continue to bombard Ukrainian cities and civilians with missiles and artillery fire.
"The face of the war is changing and so is the mission of this contact group," he said. "We must evolve as the fight evolves" and commit to "renewing and deepening our resolve to stand by Ukraine — with support and strength that doesn't hinge on any one battle."
That includes pushing "all of our defense industrial bases to provide Ukraine with the tools that it will need for the hard road ahead," Austin said, while speaking at the Ramstein Officers' Club. He was joined by chairman of the Joint Chiefs of Staff Army Gen. Mark Milley and NATO Secretary-General Jens Stoltenberg, among other leaders.
Austin in closing remarks said Ukraine still needs more artillery systems and ammunition, as well as air and coastal defenses, underlining the need for the international community "to continue to dig deep" to help Ukraine.
He singled out a few countries for their contributions, including the United Kingdom, for establishing a basic training program for new Ukrainian recruits.
"Getting more trained, professional soldiers into the fight is especially key as Russia sends more and more untrained soldiers into battle," he said.
Austin also announced that in the next few weeks, the U.S., in coordination with NATO, will host a meeting of nations' senior armament directors to discuss ways to best equip Ukraine's forces.
Milley said Ukrainians have employed the weapons and assistance they've been given "incredibly effectively."
That is playing out in the south of the country, where Ukrainian forces have launched a counteroffensive against Russia. It's too early to give a full assessment of the battle, he said.
But Ukrainians, "despite being outgunned and outmanned … have demonstrated superior tactical proficiency … and a superior will to fight," Milley said.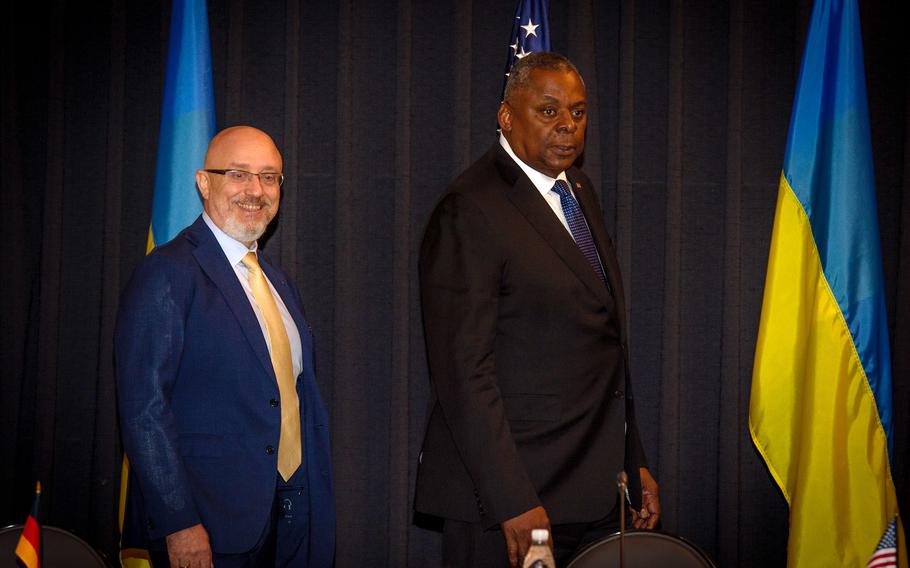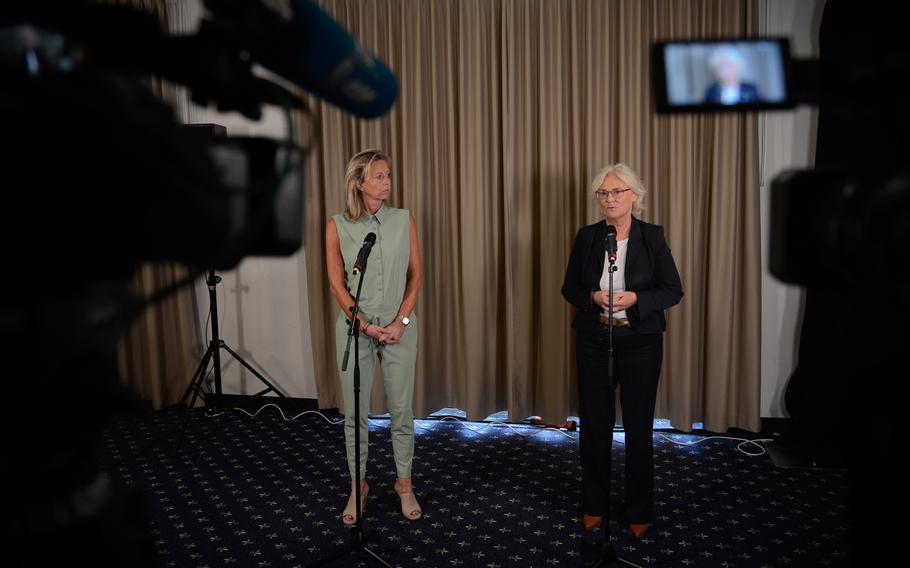 Meanwhile, U.S. Secretary of State Antony Blinken made an unscheduled visit to Kyiv on Thursday, where he told Ukrainian officials that the Biden administration had notified Congress of its intent to provide the $2 billion in Foreign Military Financing to Ukraine and 18 of its neighbors. They include NATO members and regional security partners, that are "most potentially at risk for future Russian aggression," according to an Associated Press report.
Foreign Military Financing allows recipients to purchase U.S.-made defense equipment.
Pending expected congressional approval, about $1 billion of that will go to Ukraine and the rest will be divided among Albania, Bosnia, Bulgaria, Croatia, the Czech Republic, Estonia, Georgia, Greece, Kosovo, Latvia, Lithuania, Moldova, Montenegro, North Macedonia, Poland, Romania, Slovakia and Slovenia, the State Department said.
At the Ramstein meeting, allies pledged some new military support as well.
German Defense Minister Christine Lambrecht and her Dutch counterpart Kajsa Ollongren said their forces would train Ukrainian service members in Germany on removing Russian mines and explosive ordnance disposal.
"We will not only offer a train-the-trainer course, but also needed materiel to support Ukraine in this fight against the disgusting deployment of weapons such as mines and explosive devices," Lambrecht said.
Germany has received criticism over the course of the war for delays in delivering some of the weapons it has promised to Ukraine. On Thursday, Lambrecht said the first shipment of 16 promised Beaver bridging tanks and a second shipment of Cheetah anti-aircraft gun tanks would be delivered soon.
Stars and Stripes reporter Alexander Riedel contributed to this report.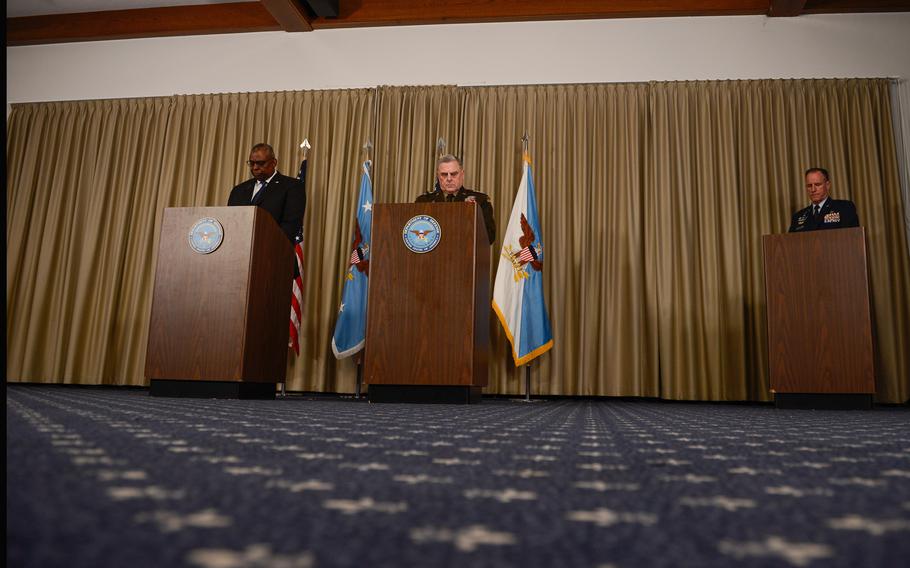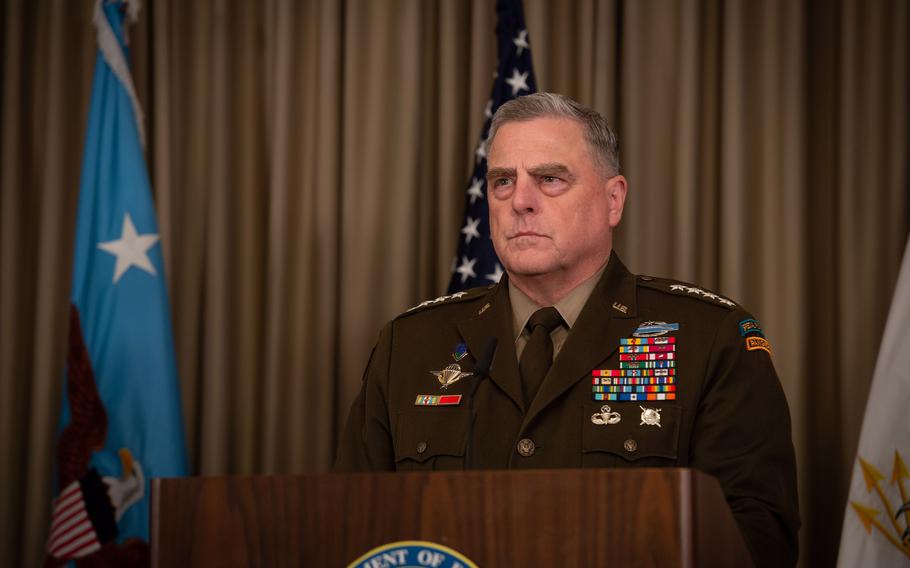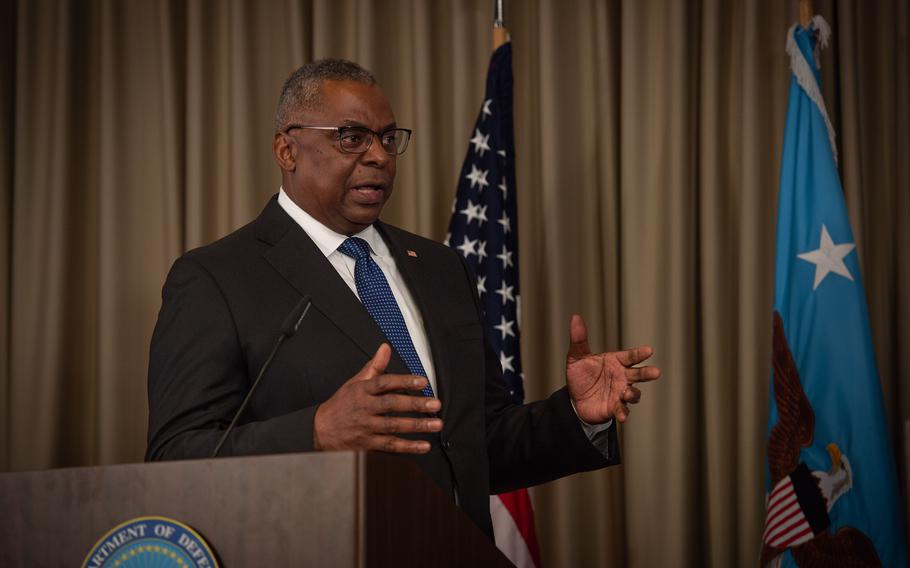 ---
---
---
---