Stuttgart Christmas market canceled due to COVID-19 spike
by
John Vandiver
Stars and Stripes
November 23, 2021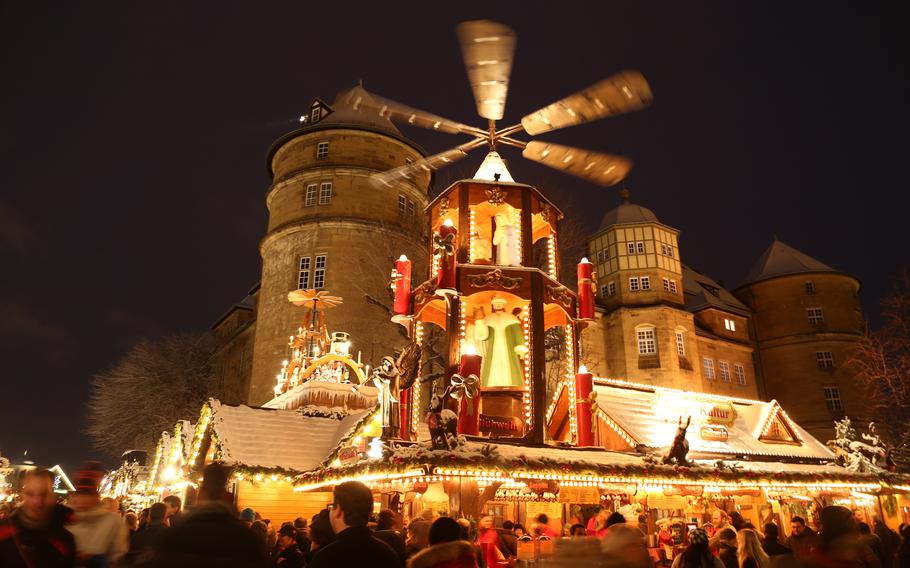 STUTTGART, Germany — The celebrated Stuttgart Christmas Market that was slated to open on Wednesday has been canceled as authorities grapple with a fast-rising number of coronavirus cases in the region.
"Even if it hurts incredibly, we now have no other choice. We tried everything to make the Christmas market possible," said Stuttgart Mayor Frank Nopper in a statement Monday.
Nopper said the decision to shut down the Stuttgart market, one of the largest in Germany, was unavoidable after surrounding towns elected to cancel their markets.
On Monday, the nearby cities of Ludwigsburg and Esslingen, home to a very popular medieval-style Christmas market, canceled their holiday events. That meant "pulling the emergency brake" in Stuttgart.
"After the cancellation of the markets in Ludwigsburg and Esslingen, an enormous number of visitors would inevitably be in Stuttgart. This would no longer be controllable and manageable under corona conditions," Nopper said.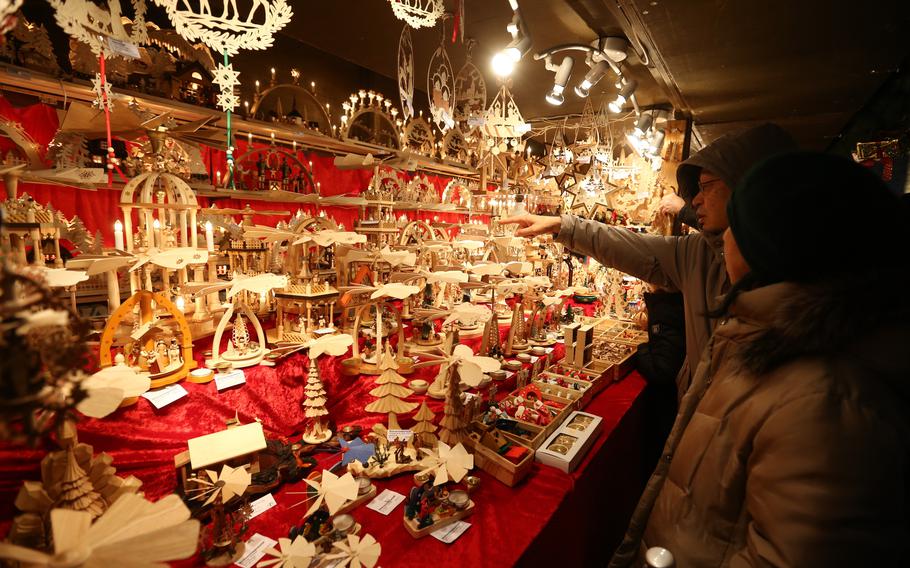 The closure of the markets, big attractions for the U.S. military community in the greater Stuttgart metropolitan area, comes days after a similar move was made in Bavaria.
On Friday, state officials there canceled all Christmas markets across Bavaria as part of a package of new restrictions. So far, Christmas markets in the Kaiserslautern area — home to the largest concentration of Americans in Germany — are opening despite the state of Rheinland-Pfalz adopting new measures as COVID cases surge.
In Germany, coronavirus rates have soared over the past month. Overall, the number of new cases now stands at 386.5 per 100,000 people in the country. In Baden-Wuerttemberg, home to Stuttgart's European Command, the seven-day incidence rate is 454 new cases per 100,000.
Restrictions have tightened in Stuttgart and elsewhere in Germany as a result, with many states now allowing access to indoor dining establishments and other social venues only to vaccinated or recovered adults.
Bavaria, home to thousands of U.S. troops, has imposed some of the most stringent rules. In areas where the seven-day average infection rate is more than 1,000 per 100,000 people, restaurants, bars, clubs, cultural facilities and sports venues must close. As of last week, that applied to eight jurisdictions there.
German Health Minister Jens Spahn warned Monday that in a matter of months Germans will be "vaccinated, cured or dead" from the virus in an attempt to urge more people to get vaccinated.