Masks no longer optional on US Army posts in Stuttgart
by
John Vandiver
Stars and Stripes
November 18, 2021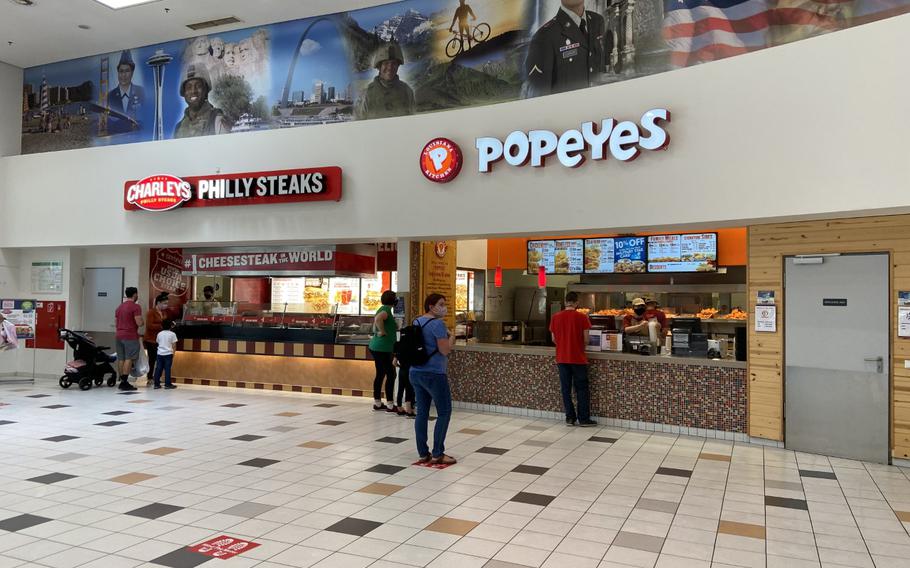 STUTTGART, Germany — Masks are again required in all common areas at the Army's garrison here, which had been mask-free for the vaccinated since the spring, when coronavirus rates were significantly lower.
"For the military community, we are seeing some increased rates of transmission despite our high levels of vaccinations," Col. Matt Ziglar, Stuttgart's garrison commander, said Wednesday in a video message.
The return of on-post mask mandates took effect Thursday and applies to all common areas, such as commissaries, post exchanges and gyms, although they are not required while exercising. Masks also are not required outdoors.
Mask policies vary across military communities in Germany, with some posts having stricter rules than others. In Rheinland-Pfalz and at Ramstein Air Base, home to tens of thousands of U.S. personnel and their families, indoor masks have continued to be mandatory for much of the pandemic.
But in May, garrison officials in Stuttgart lifted the requirement in most base common areas for vaccinated members.
Now coronavirus case figures are soaring throughout Germany, and Stuttgart is no exception.
The seven-day average of new cases was 336 per 100,000 residents on Thursday, according to the Robert Koch Institute, Germany's disease control agency.
For comparison, a rate of 50 new cases per 100,000 residents was once considered a tipping point for imposing further restrictions.
The country has since changed how it considers assessing the need for restrictions by factoring in available hospital beds and intensive care capacity.
On Wednesday, new German restrictions for unvaccinated people went into effect in the state of Baden-Wuerttemberg, home to the garrison, as well as U.S. European and Africa commands, because of the increased load on hospitals.
Unvaccinated people are no longer permitted inside restaurants, museums and other indoor recreational venues. Previously, a recent negative test could be used to gain entry to such places.
There still are no restrictions on off-base grocery stores or other essential services such as public transportation and pharmacies for the unvaccinated. But retail stores deemed non-essential will require a negative quick test to gain entry for unvaccinated people.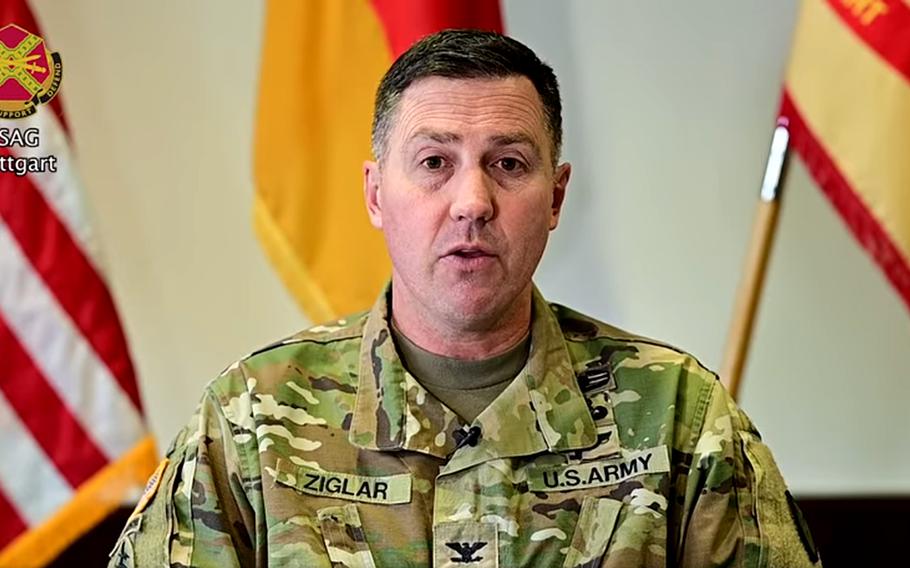 Ziglar said the transmission rate on post is low when compared to the surrounding community, but there still has been an uptick in the garrison.
He did not provide exact numbers because commanders in the U.S. European Command area are restricted from publicly detailing case numbers.
"That being said, we are starting to see the advent of some community transmission … vaccinations continue to be our best defense," Ziglar said.
The aim of requiring masks again is to reduce transmission and to make sure people know the "environment is trending in the wrong direction," he said.
The U.S. military in Europe is now rolling out vaccination programs for children between the ages of 5 and 11. In Stuttgart, the effort kicks off at Stuttgart High School, where jabs will be administered between 8 a.m. and 5 p.m. on Saturday.