South Korea's military fires back at claim it's experimenting with a 'no mask' coronavirus policy for troops
by
David Choi
Stars and Stripes
September 3, 2021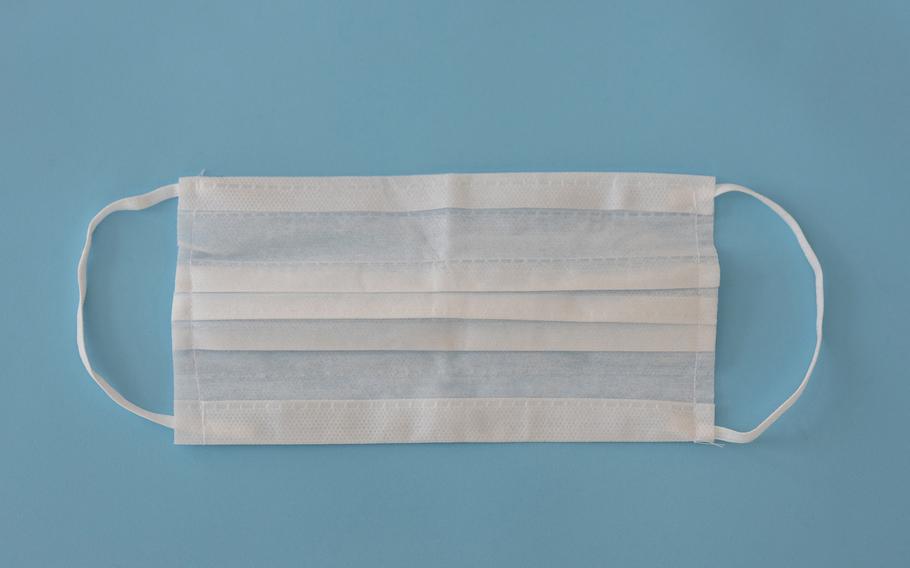 CAMP HUMPHREYS, South Korea — The South Korean military is denying an allegation it has implemented an experimental "no mask" policy to test troops' herd immunity against the coronavirus.
National Assembly member Ha Tae Keung, of the conservative People's Power Party, raised the claim during a press conference on Aug. 27. He said President Moon Jae-in directed several military units to "test whether soldiers become immune to COVID-19 variants" by having them remove their masks.
The policy, Ha alleged, was to "observe and test the efficacy of herd immunity, responsiveness to variants, fatality rate, and so on."
Ha did not disclose the source of his claim but provided a list of military units that allegedly received the directive. He said Moon made the order without consulting the Korea Disease Control and Prevention Agency, the government body responsible for researching infectious diseases and illnesses.
"It is a very shocking thing that the president, who is the commander-in-chief, directed the military to carry out virtually the [experiment] at the risk of the military personnel's health and safety," Ha told reporters. "If [this is true], I hope the president immediately makes a direct apology to the people and soldiers of the whole force."
The Blue House did not immediately respond to a request for comment Friday.
Ha is among a dozen candidates running for his party's nomination for the next presidential election in March.
The Ministry of National Defense denied the allegation and described it as "misleading," in a statement to Stars and Stripes on Tuesday. The statement did not mention whether Moon had specifically given an order and the ministry did not elaborate on the matter.
The military has considered easing COVID-19 restrictions for the welfare of its troops and "to normalize unit activities in military compounds," the statement said. "Expressing this as 'experiment' … is to belittle the military's efforts to normalize."
The current COVID-19 regulations have been more debilitating for troops than to "ordinary people," the defense ministry said, adding that discussions to loosen the rules were considered due to "an accumulation of soldiers' senses of fatigue."
While most of the country waited to receive a coronavirus vaccine earlier this year, South Korean service members were prioritized under government orders. Roughly 94% of troops are vaccinated compared to 33% of the general population.
"Measures to ease guidance on infection prevention and control partly has not been decided yet," the Defense Ministry's statement said. "They will be settled after close discussions between [the ministry] and health authorities."