Littoral combat ship on Navy's chopping block now plying Middle East waterways for 5th Fleet
By
Stars and Stripes
May 31, 2022
---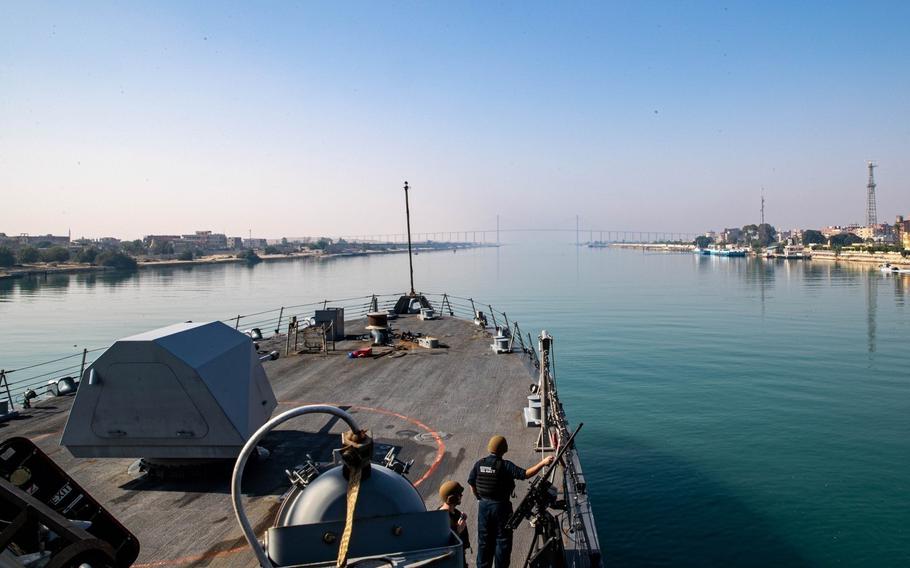 A U.S. Navy littoral combat ship has deployed to the Middle East for the first time and is now sailing in the waters of the Red Sea.
The USS Sioux City and its 75 crew members arrived in the region Saturday, a statement Monday by Navy Central Command said.
It had been operating in the Naples, Italy-based U.S. 6th Fleet's area of responsibility since early May for its first mission to Europe after operations in the Caribbean Sea last year.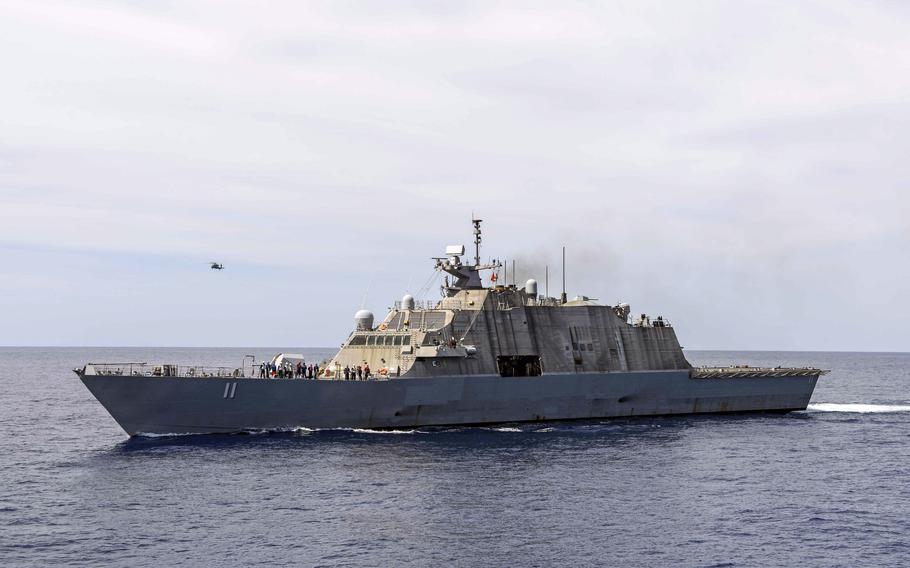 Cmdr. Scott Whitworth commands the ship, which includes a detachment of two MH-60S Seahawk helicopters from the Sea Knights of helicopter sea combat squadron 22, a Navy statement said.
While in the Red Sea, the ship will support Combined Task Force 153, which focuses on missions in the Red Sea, Bab al-Mandeb and Gulf of Aden, the NAVCENT statement said.
"Sioux City's arrival is not only historic but essential to regional maritime security, given its immediate integration with our new multinational naval task force," said Vice Adm. Brad Cooper, commander of NAVCENT, the U.S. 5th Fleet and Combined Maritime Forces.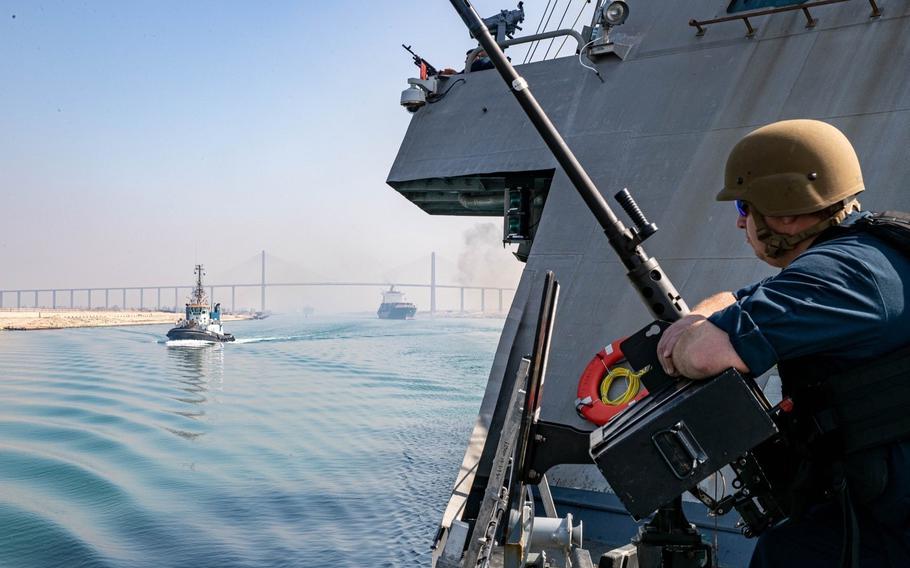 The deployment comes a week after the Navy's top officer told Congress that the service would like to deactivate its nine Freedom-class littoral combat ships, a group that includes the Sioux City and some ships that are only two years old.
Freedom-class ships were set to deploy to the Middle East in 2020, but that timetable was delayed after the ships were found to have an engineering flaw in their propulsion systems, Defense News reported in January.
The ships would be ineffective in fighting Chinese submarines, Chief of Naval Operations Adm. Mike Gilday told lawmakers last week, according to a May 26 report by U.S. Naval Institute News.
"Unfortunately, the littoral combat ships that we have, while the mechanical issues were a factor, a bigger factor was the lack of sufficient warfighting capability against a peer competitor in China," Gilday said, according to the USNI report.
He added that one possibility is giving them to allied countries in South America to combat drug smuggling.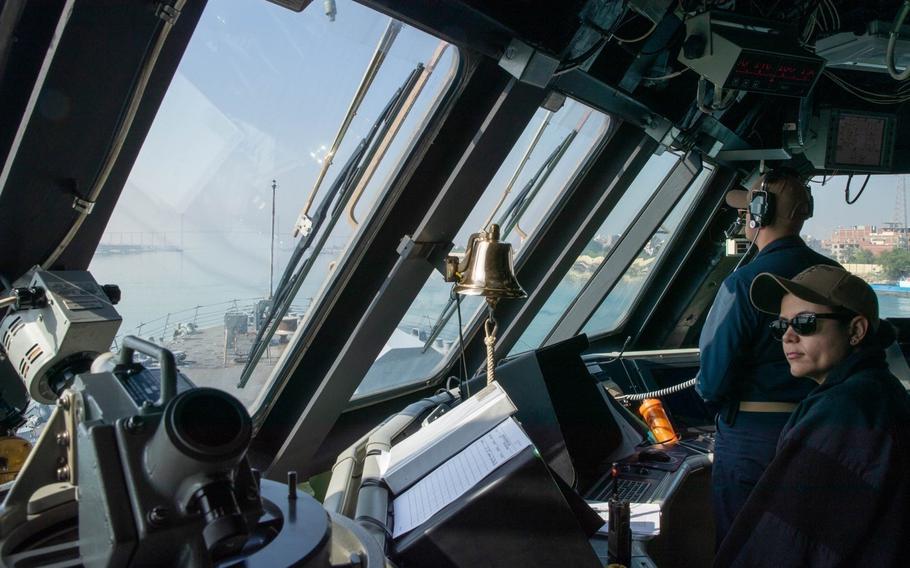 The littoral combat ship program has been controversial since its inception in the early 2000s, a 2019 Congressional Research Service report said.
The program has seen increasing costs, mechanical problems and concerns over whether the craft are sufficiently armed, the report said.
---
---
---
---