Navy pilot program in Bahrain provides personnel local option for mental health care
By
Stars and Stripes
May 26, 2022
---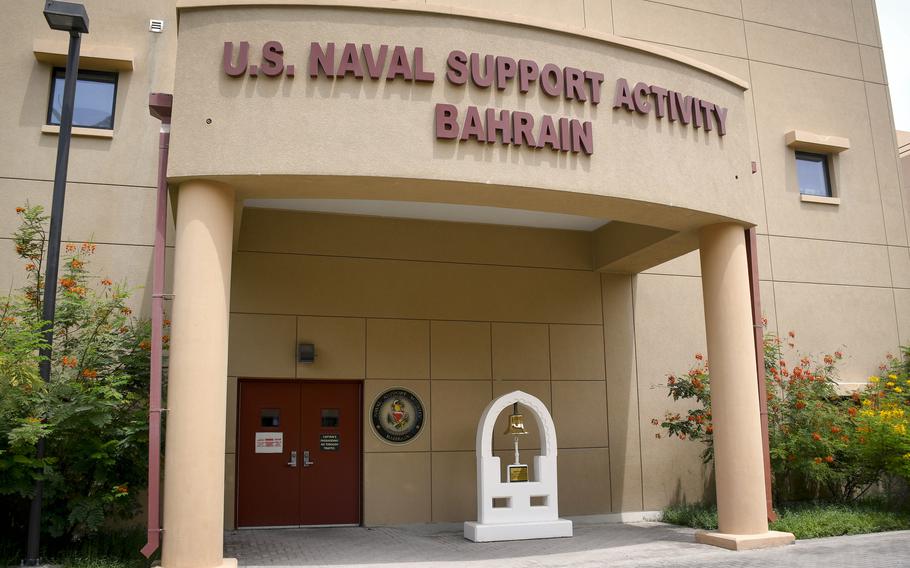 U.S. troops deployed to Bahrain now have certain mental health services available locally for themselves and their families, freeing them of the necessity of returning stateside for care, Naval Forces Central Command announced Thursday.
A two-year pilot program will allow people in military families who are experiencing acute mental health issues to receive up to a month of inpatient care from providers in Bahrain, a NAVCENT statement said.
The new program also allows for intensive outpatient care, 5th Fleet spokesman Cmdr. Tim Hawkins said in an interview Thursday with Stars and Stripes.
"The protocols in place prior to this pilot program did not allow the military to refer our service members and their families to community-based providers in Bahrain for inpatient care beyond about one week, and intensive outpatient care at all," Hawkins said.
Naval Support Activity Bahrain includes about 6,000 U.S. active duty and reserve troops, 1,200 family members, 500 military civilians and 300 contractors, Hawkins said.
Inpatient treatment in a hospital can be beneficial for people who are severely ill or suicidal, according to a mental health services guide from the Department of Veterans Affairs.
Inpatient treatment typically includes medication and individual and group counseling, according to the mental health handbook, published in 2012.
The same handbook defined intensive outpatient care as involving a minimum of nine hours per week at a clinic, with the goal of helping to bring a serious mental illness under better control.
In September 2021, the military reviewed the mental health care options available to service members and families in Bahrain, Thursday's statement said, adding that the pilot program resulted from the review.
The announcement comes as the Navy grapples with a string of suicides. Seven sailors assigned to the USS George Washington died by suicide since 2019, when the aircraft carrier began an overhaul in Newport News, Va.
Four of the deaths took place in the past year, with three happening during one week in April, the Navy has said.
In some locations, it can take more than a month for sailors contemplating suicide to get a mental health appointment, Master Chief Petty Officer of the Navy Russell Smith told Congress last week.
---
---
---
---