Navy reports another fuel leak at Red Hill storage tanks in Hawaii
By
Stars and Stripes
April 2, 2022
---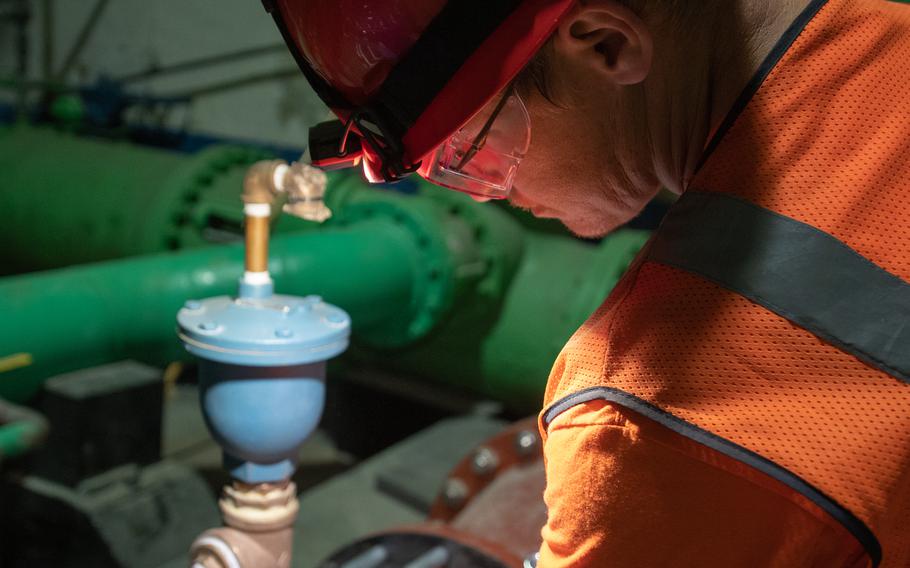 FORT SHAFTER, Hawaii — The Navy is investigating the spill of a fuel-water mixture Friday at its Red Hill Bulk Fuel Storage Facility near Joint Base Pearl Harbor-Hickam.
It is the third spill in less than a year at the facility, which Defense Secretary Lloyd Austin last month ordered to be permanently closed.
The spill occurred around noon and involved the release of "no more than 30 gallons of a water and fuel mixture," the Navy said in a news release Friday.
The Red Hill underground tanks are believed to be the source of jet fuel contamination found late last year in the Navy's water distribution system that supplies thousands of homes in military housing communities on and near the joint Navy and Air Force base.
Residents relocated to area hotels as the Navy spent the winter flushing out water mains and pipes in individual houses.
The Friday spill happened during dewatering work, which is a type of periodic maintenance that removes water that accumulates in the holding tanks, the Navy said.
"All dewatering maintenance has stopped," the Navy said.
The Navy contacted the U.S. Environmental Protection Agency and the Hawaii Department of Health in the wake of the spill, the Navy said.
On Nov. 20, roughly 19,000 gallons of jet fuel leaked from a fire suppression drain line at the facility.
On May 6, about 1,600 gallons of fuel spilled due to an operator's error.
---
---
---
---