Navy resumes regular urinalysis testing as coronavirus threat eases
by
Erica Earl
Stars and Stripes
June 4, 2021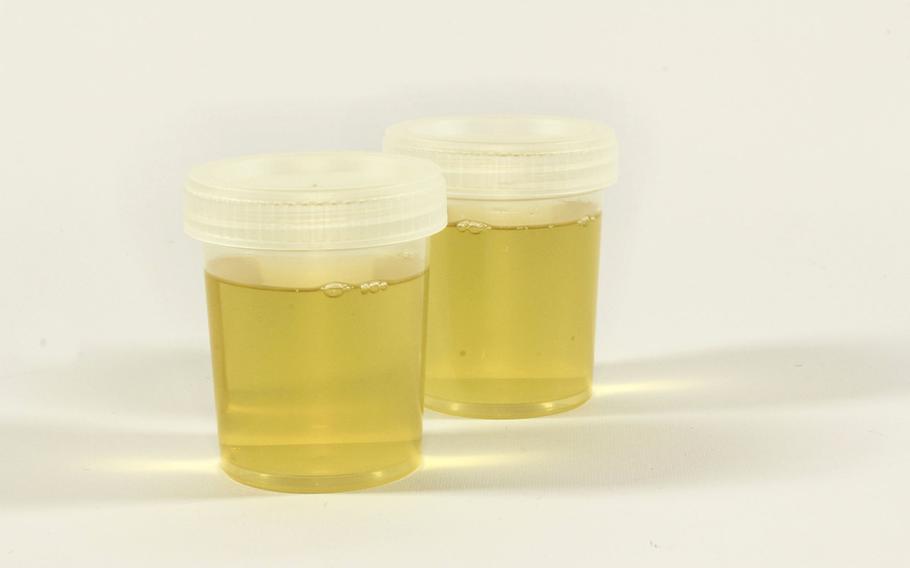 The U.S. Navy is resuming its regular drug-testing regime, reduced a year ago because of the coronavirus pandemic, according to a recent naval administrative order.
The May 21 order cancels one from March 2020 that allowed commanders to gather urine samples less frequently and from smaller groups because of ongoing coronavirus concerns.
"This cancellation aligns with the Centers for Disease Control and Prevention (CDC) announcement supporting the safe return to many activities halted during the pandemic," the order states. "Additionally, maintaining a robust and drug free workplace is Navy's best deterrence to misuse of illicit and prescription drugs."
All sailors, including those who telework, will be subject to testing, except those in quarantine or whose movements are restricted, except for probable cause or if a commander has consulted with the judge advocate general office, according to the order.
Commands that feel they are unable to conduct drug testing because of coronavirus concerns will need to provide reasons to their leadership.
Each month, the Navy is required to test 15% of its assigned personnel, chosen at random.
"Random urinalysis sampling of small numbers of personnel on a frequent basis provides best results," the regulation says. "It reduces predictability of command testing and raises the perceived risk of detection."
All participants are expected to maintain the most recent CDC mandates, which may include wearing a mask and maintaining social distance, as well as other hygiene practices, such as hand washing and wiping down surfaces, expected when conducting a urinalysis, according to the order.
Twitter: @ThisEarlGirl