Too soon to say if more Marines will deploy to Europe, commandant says
By
Stars and Stripes
March 23, 2022
---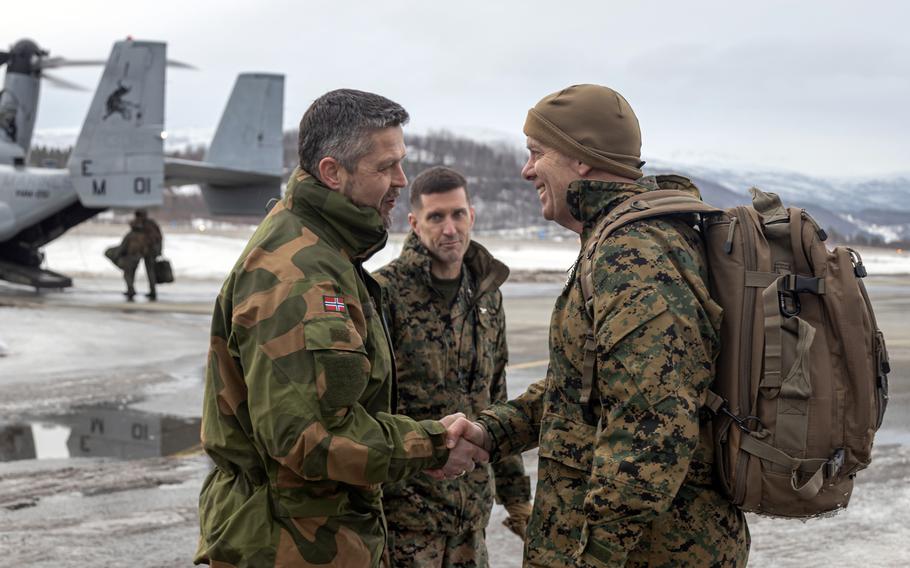 BARDUFOSS, Norway — The Marine Corps' top officer said Wednesday that it's still too early to tell whether more Marines will be sent to reinforce NATO's eastern flank amid Russia's war in Ukraine.
Commandant Gen. David Berger made the comment as the number of U.S. troops on the Continent recently reached 100,000 for the first time in nearly two decades.
Berger spoke to reporters in northern Norway, where he was on hand for the 27-nation Cold Response exercise.
"There are Marines deployed in response to the conflict in Ukraine in many of the same countries (to which the Army has deployed soldiers) in a complementary role," Berger said.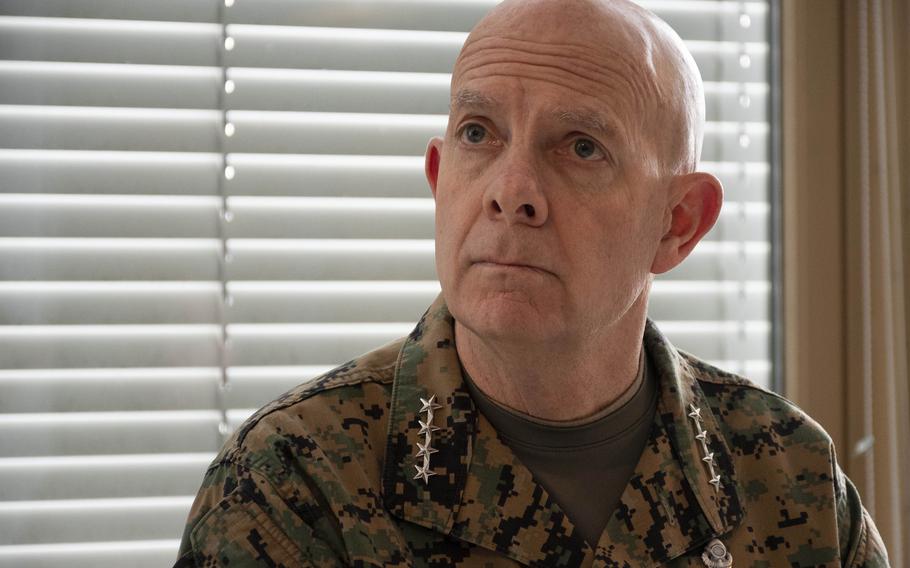 The number of Marines sent to Europe in that role was unavailable Wednesday. The service does keep about 1,500 Marines stationed in Europe, including a crisis response force stationed in Spain that works with U.S. Africa Command.
About 3,000 Marines and sailors are on hand for Cold Response, the largest military exercise Norway's hosted since the end of the Cold War. It has brought together some 30,000 troops from NATO and partner countries for land, sea and air drills that will continue until the beginning of April.
Russia's full-scale invasion of Ukraine, which began Feb. 24, sparked the deployment of thousands of U.S.-based service members for temporary missions in Europe. Many of those troops were sent to eastern Poland, which shares a border with Ukraine.
The personnel have been deployed to reassure allies, train with host-nation forces and contribute to contingency plans, U.S. European Command said in a statement last week.
Berger said there are no plans to permanently deploy troops to Norway, which shares a roughly 120-mile border with Russia and has condemned the Kremlin's war on Ukraine. But he said the situation remains fluid.
Defense Secretary Lloyd Austin "looks at the posture of all the U.S. military forces, where we are now and where we need to be in the future," Berger said. "I don't know how much the war in Ukraine might impact his thinking on that."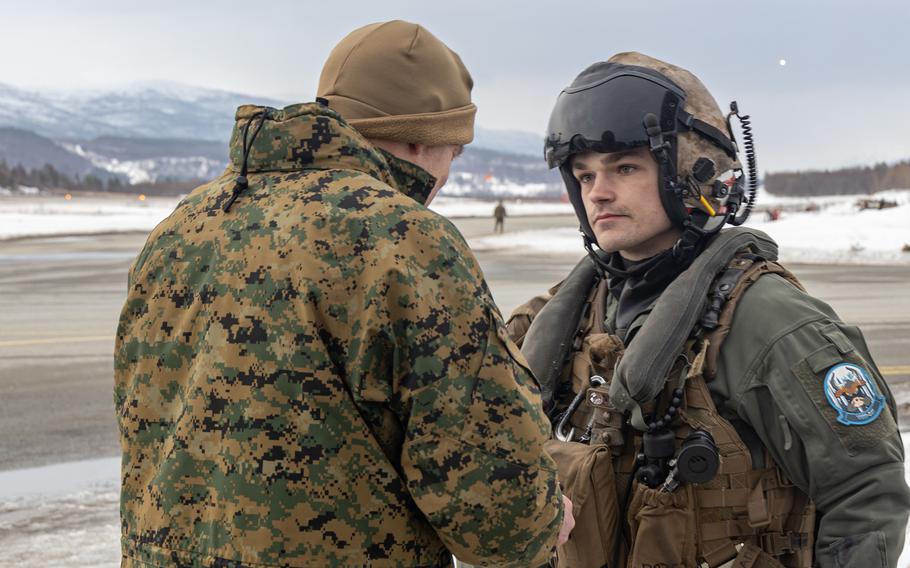 Berger also thanked allies for helping to recover the bodies of four Marines who were killed Friday when their Osprey tilt-rotor aircraft crashed about 25 miles south of Bodoe during training.
Norwegian, British, Dutch and Italian forces sent out search and rescue operations in severe weather to recover the Marines, Berger said, adding that Norwegian special operations forces had moved overland to recover the bodies despite avalanche threats.
"I can't adequately express how grateful I am to all those nations and their military forces," Berger said.
---
---
---
---