NATO tasked to 'reset' with more forces for long-term challenge posed by Russia
By
Stars and Stripes
March 16, 2022
---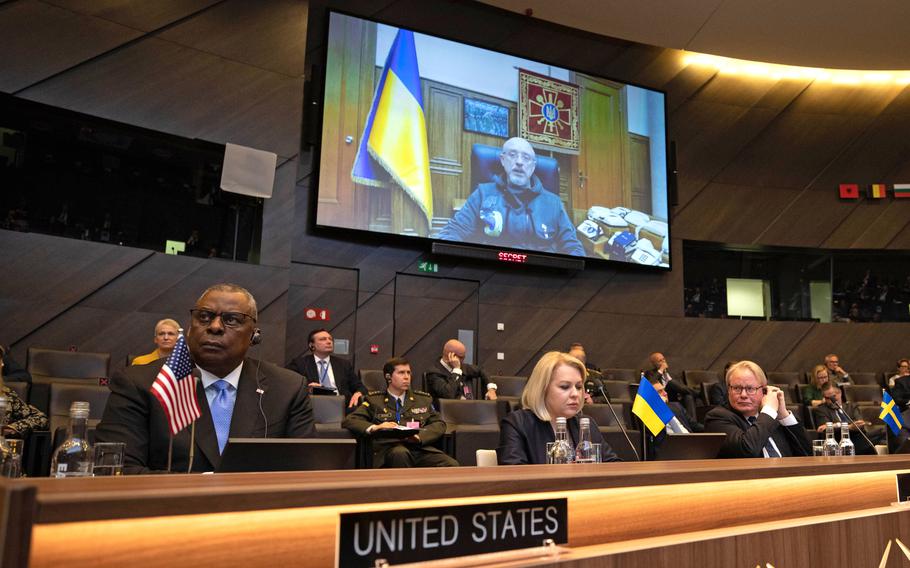 STUTTGART, Germany — NATO's top commander was tasked Wednesday with developing a plan to add military force within alliance territory in response to Russia's invasion of Ukraine, following a day of high-level talks in Brussels.
The planning to be headed by U.S. Air Force Gen. Tod Wolters is expected to be ready within weeks and address the long-term security challenges of Russia's unpredictability, officials said following a meeting of the alliance's defense chiefs.
"We face a new reality for our security. So we must reset our collective defense and deterrence for the longer term," NATO Secretary-General Jens Stoltenberg said. "Today we have tasked our military commanders to develop options across all domains — land, air, sea, cyber and space."
President Joe Biden and other allied heads of state, who are set to meet in Brussels next week for emergency talks, are expected to approve plans for more troops along NATO's eastern flank at a separate summit in June.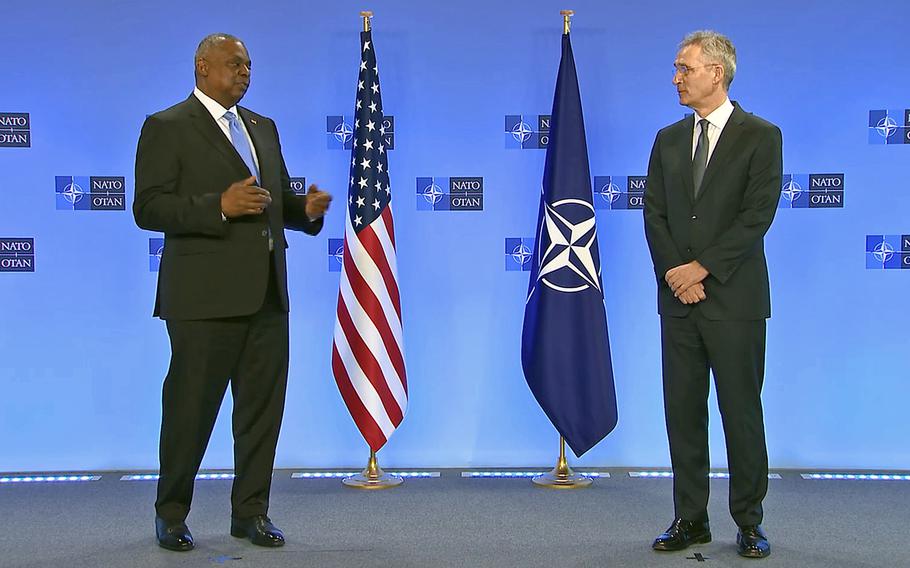 Since Russia's Feb. 24 attack on Ukraine, allies have ramped up operations in Europe, where 100,000 U.S. troops are now positioned and hundreds of thousands of other alliance troops are on heightened alert, Stoltenberg said.
"Moscow should be in no doubt, NATO will not tolerate any attack on allied sovereignty or territorial integrity," Stoltenberg said.
For the U.S.-led NATO alliance, Russia's initial intervention in Ukraine in 2014 was the spark that prompted more military spending in Europe and a larger allied presence in countries like Poland and the Baltics. Before Russia's annexation of Ukraine's Crimean Peninsula, there were no allied battlegroups in NATO's east and members were settled in a pattern of downward defense spending.
Now, Russia's full-fledged invasion of Ukraine demands a more robust response from allies, which will "require major investments," he said.
"On land, our new posture should include substantially more forces in the eastern part of the alliance, at higher readiness, with more pre-positioned equipment and supplies," Stoltenberg said.
In the air, that will require more allied power and integrated air and missile defenses, he said.
At sea, that means more carrier strike groups, submarines and significant numbers of combat ships operating regularly, Stoltenberg said.
Still, Stoltenberg ruled out any possibility that allies will get involved on the ground in Ukraine or institute a no-fly zone in the country, which he said would risk a wider war with Russia.
While Ukrainian President Volodymyr Zelenskyy once again called for a no-fly zone during a video speech to Congress on Wednesday, Stoltenberg reiterated a position already laid out by Biden, which closed the door to direct military intervention.
---
---
---
---