More Air Force, Space Force jobs are eligible for re-enlistment bonuses this year
By
Stars and Stripes
April 22, 2022
---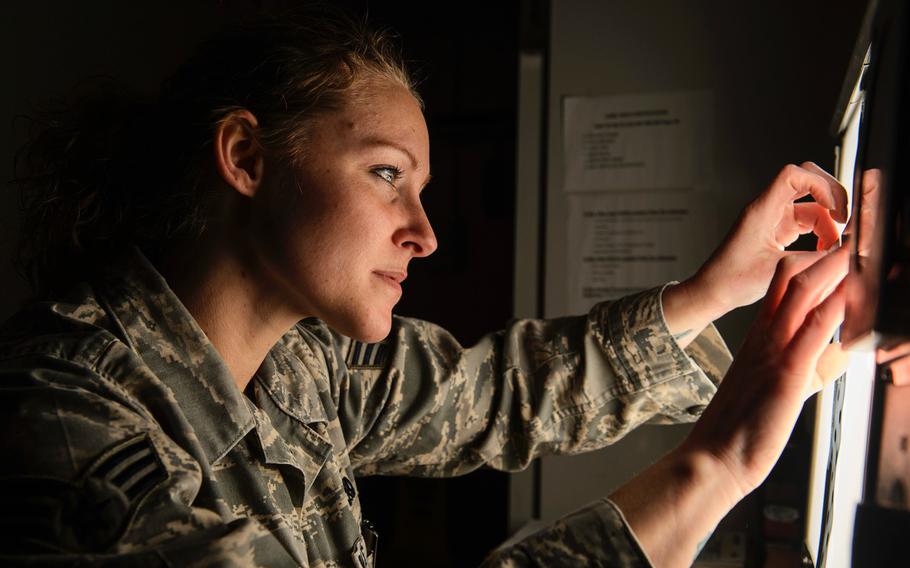 The number of Air Force and Space Force career specialties eligible for re-enlistment bonuses has increased by more than half since last fiscal year, even as retention levels for each service branch remain high.
The Air Force on Thursday announced 63 specialties are eligible for bonuses for the fiscal year that began Oct. 1, up from the 40 qualifying positions in the previous year. The service offered bonuses in 72 specialties for fiscal year 2020 and 115 specialties for fiscal year 2019.
The Air Force determines its Selective Retention Bonus list each year by factoring the manning, retention, trend in retention and training cost for each specialty, Air Force spokeswoman Tech. Sgt. Deana Heitzman told Stars and Stripes by email on Thursday.
The military services are now competing in a post-pandemic job market in which the unemployment rate continues to decline, leaving employers fighting for workers.
The Navy, for example, announced April 7 that it is offering for the first time an active-duty enlistment bonus of $25,000 to anyone who can make boot camp by the end of June.
"It's a very competitive job market this year," Cmdr. David Benham, spokesman for Navy Recruiting Command, said at the time. "We're offering these bonuses because we want to remain competitive."
The unemployment rate in March dropped to 3.6%, one-tenth of 1% higher than it was in February 2020, a month before the coronavirus pandemic officially began, according to the Labor Department.
For the Air Force, overall retention is high but some career fields "continue to experience manning challenges," Heitzman said. Selective Retention Bonuses "provide the necessary flexibility to regularly assess our needs and ensure we retain the capabilities and talent needed to accomplish the mission."
Airmen with three to five years of service had a 60% retention rate in 2019, according to a recent Rand Corp. report titled Retention of Enlisted Maintenance, Logistics, and Munitions Personnel. Airmen with 10 to 13 years of service had an 80% retention rate.
Career fields that need airmen and guardians to stay in the ranks include nondestructive inspection, engineering, pharmacy and public affairs.
Air Force officials on April 6 announced this year's aviation bonuses, which vary from $15,000 to $200,000 for eligible pilots.
Approximately $197 million is budgeted for retention bonuses, but the actual amount that either service will dole out depends on how many people re-enlist, Heitzman said.
Other career specialties in demand are Russian- and Chinese-language cryptologic analyst, pararescue, special reconnaissance, security forces dog handler and explosive ordnance disposal.
A link to the complete list is posted at www.afpc.af.mil/retention.
---
---
---
---