Air Force opens up checkbook in quest to keep sought-after pilots from private sector 
By
Stars and Stripes
April 12, 2022
---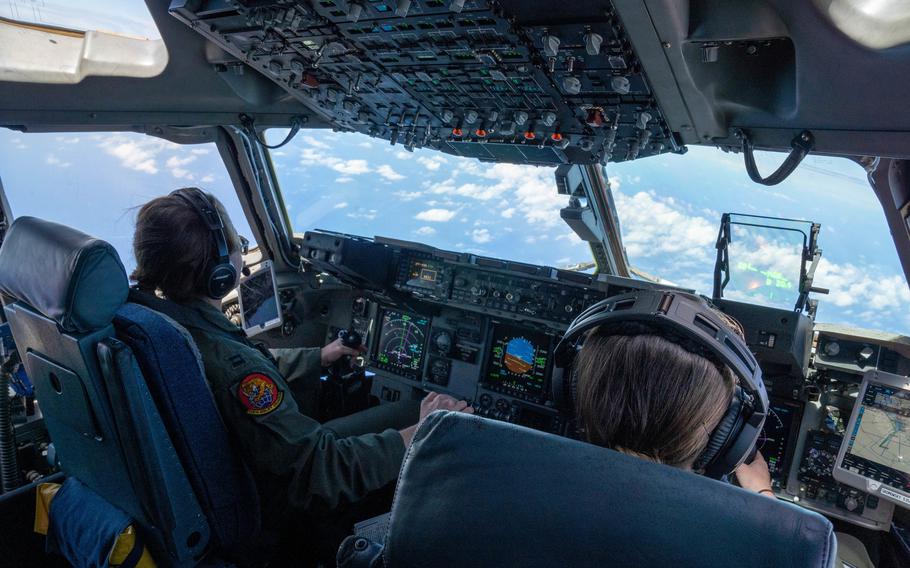 The Air Force is renewing its incentive program for pilots, offering six-figure cash bonuses in more specialties in a push to stave off cockpit competition from commercial airlines.
The service is promising some aviators up to $420,000 over 12 years, according to a 2022 bonus program document released Monday.
"Air power will always be in high demand, and our operational readiness hinges on retaining a force of skilled and experienced aviators," Air Force Chief of Staff Gen. Charles Q. Brown Jr. said ahead of the release in a statement last week. "These incentives are one element of ensuring we have the force to meet current and future mission requirements."
During the COVID-19 pandemic, the Air Force saw higher retention rates across the service. At the end of fiscal year 2021, its pilot shortage decreased to about 1,650 manned-aircraft pilots, from approximately 1,925 in 2020.
As COVID-19 travel restrictions ease around the world, however, commercial airline recruiting is again expected to draw from military units.
The bonus payments are based on a tiered system, and higher payments will be issued to people who can fill slots in the most critical specialties.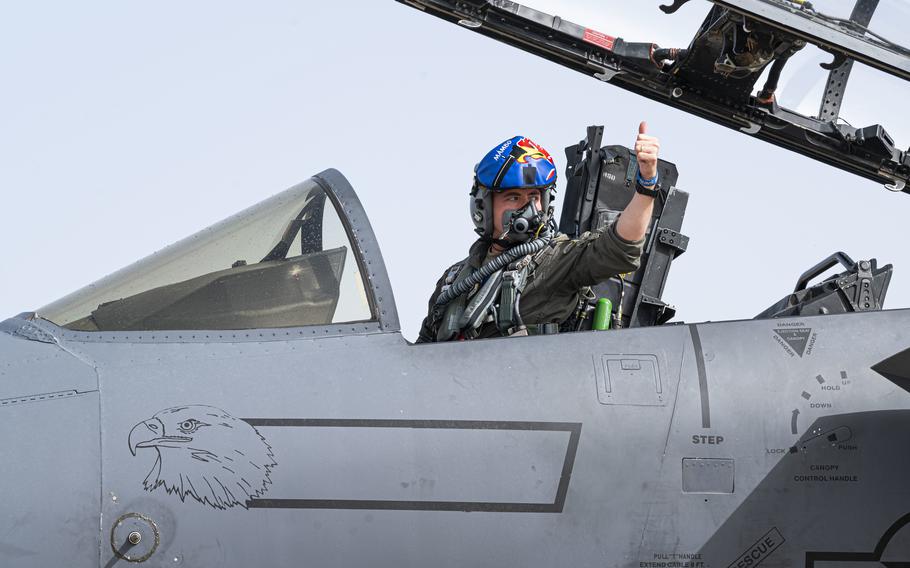 The benefit especially targets fighter, bomber, mobility, special operations and fixed-wing combat search and rescue pilots in the ranks of lieutenant colonel and below. They are eligible for upfront payments of up to $200,000 for commitments longer than eight years.
Combat search and rescue helicopter pilots are now eligible for the $420,000 bonuses already offered to their fixed-wing counterparts when signing up for a term of up to 12 years. That amount is an increase of $120,000 from last year.
Air battle managers and combat systems operators may qualify for increased incentive payments ranging from $45,000 to $360,000, up from a max of $300,000 last year, in exchange for more time behind the controls.
Maximum bonuses for pilots of unmanned aircraft fell from $420,000 to $360,000 as the Air Force looks to reduce its drone fleet.
In a change from the previous year, the Air Force will allow aviators more flexibility on the length of commitments they choose. The options allow commitments of three to four years, five to seven years or eight to 12 years.
Officers will then receive their bonus dollars in installments, varying from $15,000 to $35,000 per year over the remainder of their contract term.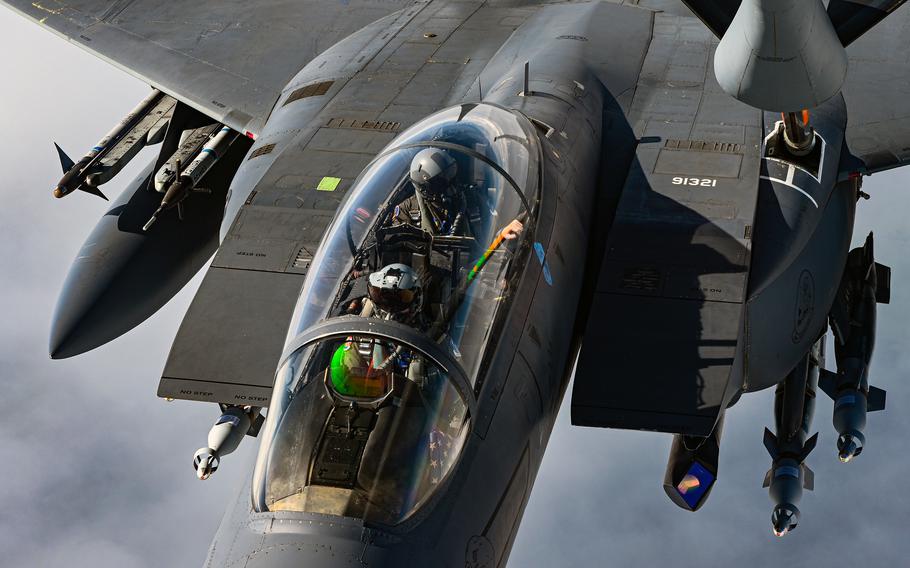 The application window is open until Aug. 31, giving eligible active-duty aviators a little more than four months to make a career decision and claim their bonus.
Bonus payments to aviators have fluctuated but remained high since 2017, when the service introduced the tiered bonus system and offered fighter pilots a whopping $455,000 for a 13-year commitment.
The cost to the Air Force may be worth it, as it takes years of training and from $1 million to $2.5 million to train new mobility pilots and up to a staggering $12 million to train fifth-generation fighter pilots, according to a 2019 Rand Corp. study.
Retention of enlisted members is no less of a concern to Air Force leaders.
"As we roll up our sleeves in the battle for talent, we've got to remain competitive as we go after our next generation of airmen," Maj. Gen. Ed Thomas, Air Force Recruiting Service commander, said in a statement Monday.
The service now advertises up to $50,000 for six-year contracts in special warfare and explosive ordnance disposal specialties.
Bonuses also are available to linguists, SERE specialists and high-demand cyber specialists and maintainers. Qualifying information technology certifications can also yield cyber applicants up to $20,000 in bonus money.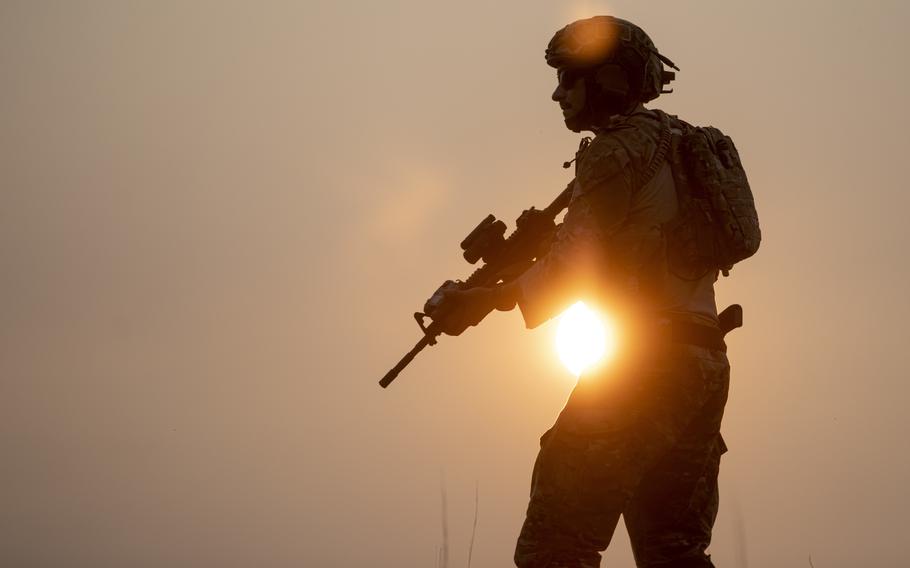 Correction
A previous version of this story incorrectly stated that the Air Force removed enlistment bonuses for combat controllers, tactical air control party, pararescue and special reconnaissance personnel. Each of those career fields are considered Special Warfare career fields and entering them starts with the Special Warfare Operator Enlistment Vectoring program, which currently offers a $50,000 enlistment bonus.
---
---
---
---